The family of Ahmed Mohamed, the Texas teenager who was arrested after a teacher mistook his homemade clock for a bomb, has demanded $15 million in compensation and written apologies from Irving city's mayor and police chief, their lawyers have said.
An attorney for the family wrote in letters published by the local media seeking $10 million in damages from the city of Irving, Texas, and $5 million from the local school district, adding that they will file a civil suit if they do not receive a reply within 60 days.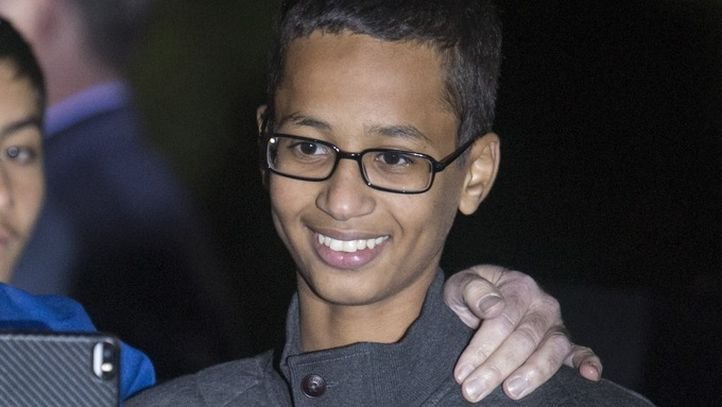 Source: Reuters
Ahmed's family, which moved to Qatar after accepting a foundation's offer to pay for the teen's education, argued in the letter that the boy's reputation had been "permanently scarred".
The incident caused "severe psychological trauma" to the teen, the letter said, adding that he and his family suffered physical and mental anguish.
Ninth-grader Ahmed had brought a digital clock, made from a pencil case, to his school in Irving to show it to his teacher who mistook the device to be a bomb. Hours later, he was handcuffed and arrested by law enforcement officers as part of "standard procedure".
The 14-year-old became an overnight sensation after his sister tweeted a photo of the aspiring inventor standing in handcuffs while wearing a t-shirt emblazoned with the logo of US space agency NASA.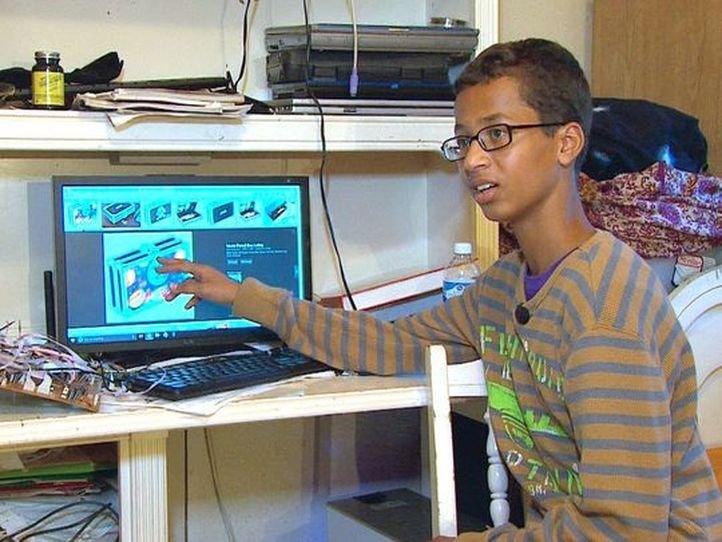 Ahmed was subsequently invited to the White House by US President Barack Obama who tweeted about his "cool clock".
The youngster later met Obama when he attended 'Astronomy Night' at the White House.
The letter says that Irving Mayor Beth Van Duyne called the clock a "hoax bomb" during an appearance on a television show and said that Ahmed was not cooperative during questioning by police.
The family is demanding an apology from Van Duyne and others involved because they would like to return to Irving, attorney Kelly Hollingsworth said.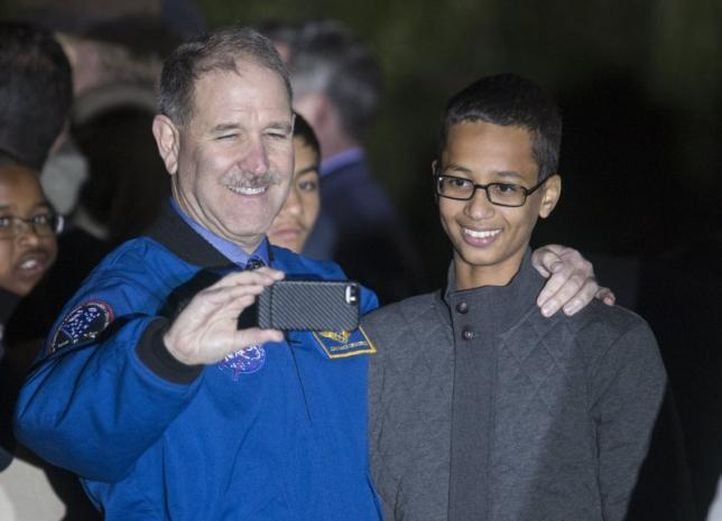 Source: Reuters
The letter alleges that officials at Ahmed's school never really thought that his homemade clock, assembled from "spare parts and scrap pieces he had around the house," was a bomb.
Attorneys claim that Ahmed showed it to another teacher earlier in the day without consequence. But in his English class, a teacher told him it "looked like" a bomb.
He was not permitted to contact his parents and was "pressured to sign a written statement admitting that he intended to bring a 'hoax bomb' to school."
The letter states that the principal threatened that he would be expelled if he did not sign the confession.
An Irving School District spokeswoman said the district had received the letter of demand and that its own lawyers would "respond as appropriate, as with any legal matter."
Feature image source: Reuters