Uttarakhand has been in the headlines over the last few days thanks to a political crisis involving Congress MLAs. Not followed it? Don't know what's been happening. Not to worry, here's our handy guide: 
What is the crisis all about?
Rebel Congress MLAs had rejected the state's annual budget. Along with BJP MLAs, they demanded a vote by all MLAs for the budget to be passed. 
So why is this such a big deal? 
If the Budget is not passed by the state Assembly, then chief minister Harish Rawat has to resign  which will lead to the fall of the present Congress government, says this CNN-IBN report.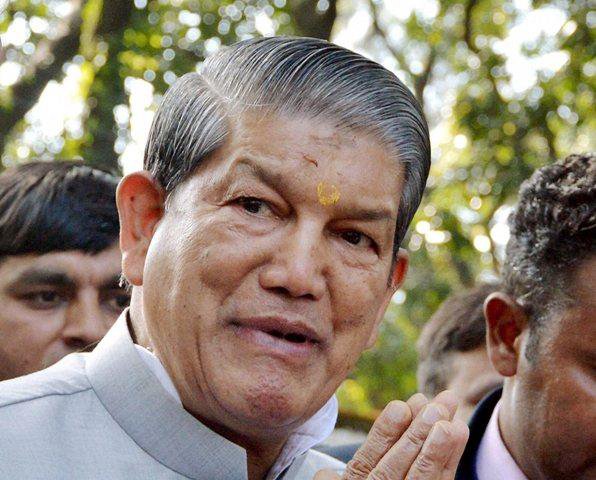 Then how come he's still chief minister?
Thanks to state assembly speaker Govind Singh Kunjwal. Kunjwal passed the budget with a voice vote and refused to hold a vote to see how many MLAs were in favour of it being passed. This led to a huge uproar in the assembly. The opposition has called it a 'murder of democracy'.  
Who's behind all this?
Former Uttarakhand Chief Minister, and Congress leader, Vijay Bahuguna.
Among the nine MLAs who voted against the budget was Bahuguna, reports Economic Times. Bahuguna, incidentally, was made to resign after he seen as a failure for his mishandling of the flash floods in the state in 2013,
Most of the rebel Congress MLAs seen raising anti-government slogans with the BJP were those owing allegiance to Bahuguna.
So how are the numbers stacked?
Uttarakhand assembly has a total of 70 seats.
To form a majority government a party needs to have at least 36 MLAs.
The Congress has 36 MLAs (this is including the nine rebel MLAs)
The BJP has 28 MLAs.
The Congress also has the support of Progressive Democratic Front (PDF) with 6 MLAs.  They consist of two BSP, one Uttarakhand Kranti Dal (UKD) and three independents.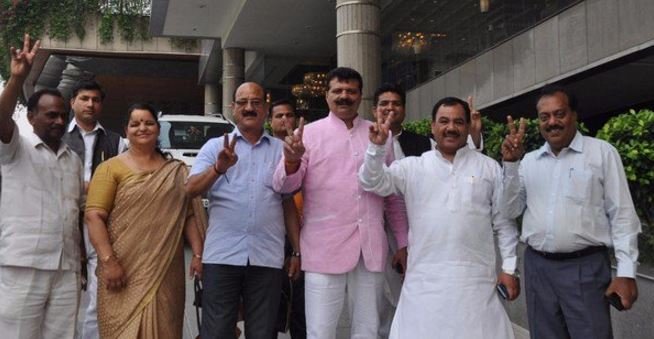 So does the Congress have the numbers? 
Yes, for now. 
But if all nine Congress MLAs leave the party then…
27 Congress MLAs + 6 PDF MLAs = 33 MLAs (no majority = government falls = governor's rule and possibly president's rule) 
28 BJP MLAs  + 9 Rebel Congress MLAs = 37 MLAs (Majority! But they need to figure who will be Chief Minister)
So why is Harish Rawat still the Chief Minister 
Because Uttarakhand governor Krishna Kant Paul has given Rawat until March 28 to prove he has a majority on the floor of the state Assembly.
So will the state have to get a new Chief Minister?
Rawat said he would resign if he loses majority on the floor of the House. But he's claims he's still got a majority, since none of the rebel Congress MLAs have quit the party. But if he's unable to prove a majority on March 28, he's out. 
(With inputs from PTI)
(Feature Image Source: Twitter | @ndtv)