Andhra Pradesh is facing its worst financial crisis in 10 years. The government had recently borrowed Rs 490 crore from the Reserve Bank of India. In January, Chief Minister Chandrababu Naidu claimed government staff salaries would not be paid as the State could not afford it. However, this salary policy did not extend to him, as in the same period, the CM has spent a steep Rs 100 crore of public money on himself, as reported by the Times of India .
Naidu has constructed four offices for the CM and camp offices in Hyderabad and Vijayawada. The new office in Vijayawada approximately costs a whopping Rs. 21.3 crore. While Rs 6.3 crore has been released for converting the irrigation circle office as the camp office, Rs 15 crore is being spent for the security set-up.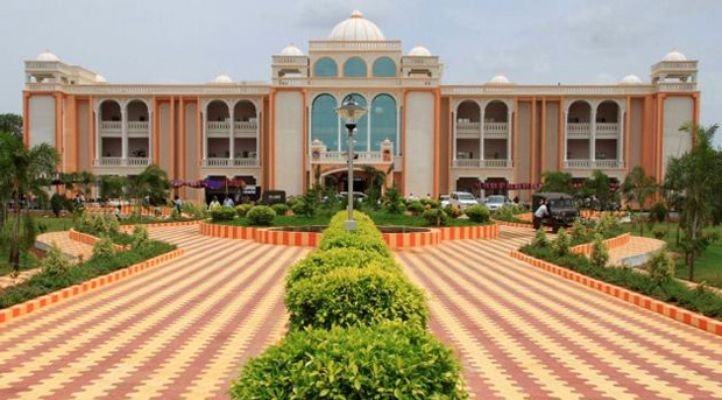 Earlier, Naidu had spent Rs 45 crores in refurbishing the Lake View Guest house as well as two blocks of the AP Secretariat in Hyderabad. Upon winning the elections, he ordered a renovation of his new office, for which the state government spent Rs. 15 crore. However, citing bad vaastu , Naidu chose an office in another block of the secretariat. Complete renovation of the 7th and 8th floors of the building was ordered, which took three months and cost about Rs 20 crore. Additionally, he spent Rs 5 crore on new lifts, new entrances and elaborate security arrangements.
One would think the expenditures would end here, but no. Naidu has recently moved into a new rented accommodation in Jubilee Hills. There is talk of a temporary camp office near his new accommodation, for which the state will pay Rs 2 lakh per month. This does not involve the rent of his accommodation, as that is treated under a separate head.
His expenses do not end with fancy offices and homes, and they extend to travel as well. Since taking office, Naidu has insisted on using private chartered planes for all travel.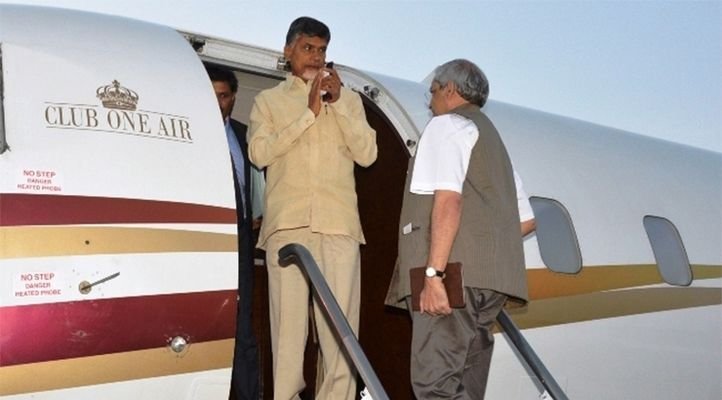 "The government has paid Rs 15 crore (GO No. 30) to these private flight operators up to February. Another Rs 7 crore has to be paid for the month of February and March. The bill for the month of April has not yet been received," said sources in the government.
The CM visited Singapore twice, as well as Japan, China and Davos once during the last ten months and is all set to visit the USA soon.
Naidu also insists on holding government meetings in different areas of the State. This means that the state must accommodate the expenditure of travel and accommodation for all government officers.
"Instead of going about his work by displaying austerity, the AP CM is doing the exact opposite and bleeding the state's coffers," said a senior official who did not want to be named.