After the death of college lecturer in the alleged thrashing by soldiers in Khrew area of Pulwama district, Army on Thursday expressed regret and ordered an inquiry into the incident even as police registered a murder case against unknown security personnel.
30-year-old Shabir Ahmad Mangoo,  a resident of Shar-e-Shali Khrew died when he and several others were allegedly beaten up by army personnel at Khrew on Wednesday night, police said. 
Mangoo who was a contractual lecturer at Amar Singh College is survived by his wife and a young son.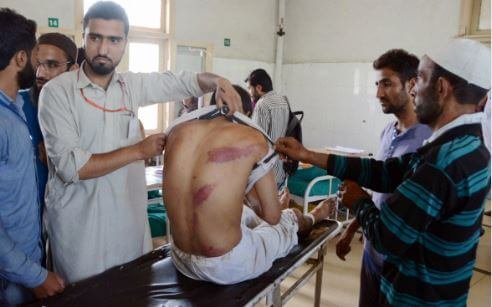 As many as 18 people, mostly youth, have been admitted to a hospital with injuries suffered allegedly due to the thrashing they received from army personnel.
General Officer Commanding of Army's Srinagar-based 15 Corps Lt Gen Satish Dua expressed regret over the incident and said a probe has been ordered into the incident.
Police also registered a murder case against unknown security personnel. 
"A case under sections 307 (attempt to Murder), 302 (murder), 427 (mischief causing damage to property) and 120-B (Criminal Conspiracy) of the Ranbir Penal Code (RPC) has been registered against unknown security personnel in connection with the incident at Khrew last night in which one Shabir Ahmad Mangoo was killed and 18 others were injured," a police official said.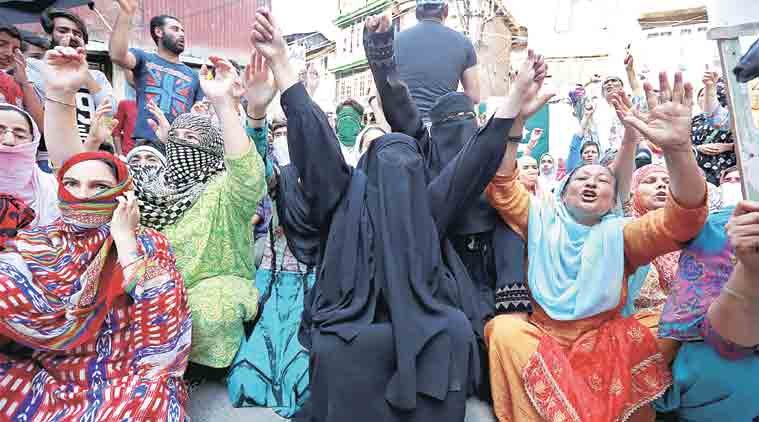 According to the locals, the army conducted house to house searches for youth who were leading protests in Khrew on Wednesday night and residents had resisted the operation. They claimed that the security forces rounded up 28 youth, including Mangoo, and beat them up, resulting in his death.
"It was around 10.30 pm when Army vehicles entered our village from different directions. The men entered every house. They were also carrying rods and planks with nails. Anyone who came in their way was beaten up," Abdul Majeed, a resident of Sharshali, told the Indian Express.
Locals added that in the early morning on Thursday, army handed over the body of Shabir Ahmad Mangoo to the villagers. 
"They also released all other detained youth and all of them had sustained injuries as they were beaten mercilessly by army men in custody," they told the New Indian Express.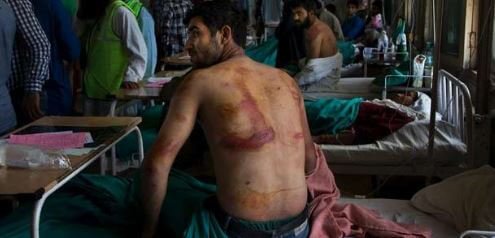 The police said that the army carried out the detentions after a scuffle between the army and civilians. 
"As per our reports, people pelted stones at army vehicles and a scuffle broke out. Some people were later arrested. Four people were injured and one of them died," Awanitipora superintendent of police Zahid Mallik told the Hindustan Times.
National Conference member Yawar Masoodi condoled Mangoo's death and issued a statement demanding action against the perpetrators. 
The statement says that Shabir Ahmad Mangoo's dead body was thrown at Lethpora by the officials. It was later picked up by a sumo driver who took it to   Sub-District Hospital Pampore, reports Kashmir Life.
(With inputs from PTI)
(Feature image is representational | Source: PTI)