Communal tension gripped Bhopal's Old City on Tuesday when clashes broke outside the Hamidia Hospital campus between Hindus and Muslims.
According to Hindustan Times, the clashes erupted over the right to pray inside the hospital complex. The first round of stone pelting started around 8.30 pm when a large number of Muslims gathered on the road for Iftar and at the same time members of the Vishwa Hindu Parishad (VHP) were marching towards the temple inside the hospital complex to offer prayers.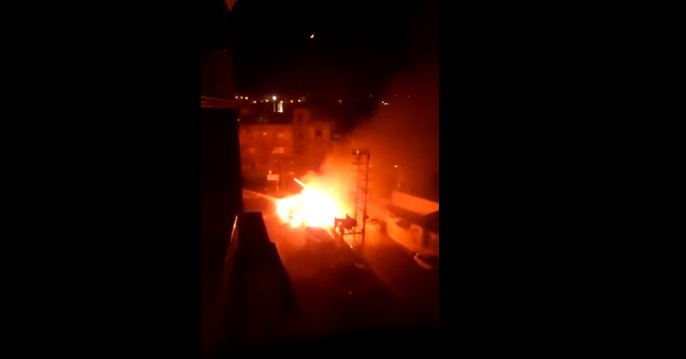 Soon after the commotion, police were deployed in the area. As a retaliation to stone pelting, the other group started to throw stones as well. And in order to control the situation, the police had to use teargas and cane-charge, reports The New Indian Express.
The Times of India reports that a transformer and two vehicles were burned down during the violence.
Meanwhile, Hamidia Hospital had to turn down patients and the administration could be seen appealing to the groups in order to main peace.
HT quotes that trouble had been allegedly been brewing in the area for the past few days. While the Muslim group claimed that there was originally a mosque in the hospital complex and hence they would offer their namaz there, the Hindu group while challenging their claim decided to hold a ritual at the same spot.
The police asserted that curfew had not been imposed in the area but a heavy police security has been deployed in the area.
Notably, the hospital authorities denied permission to both the group, however, the clashes broke out. 
(Feature image source: YouTube)