Although Modi is a hero to many, he is also a polarizing figure. And nowhere was it more evident than the United Kingdom.
While the protests in US — sending hand sanitisers to Mark Zuckerberg for washing blood from his hands after he shook hands with Modi and hoardings against Modi were put up — got little coverage, one organisation in London made its stand clear with maximum visibility.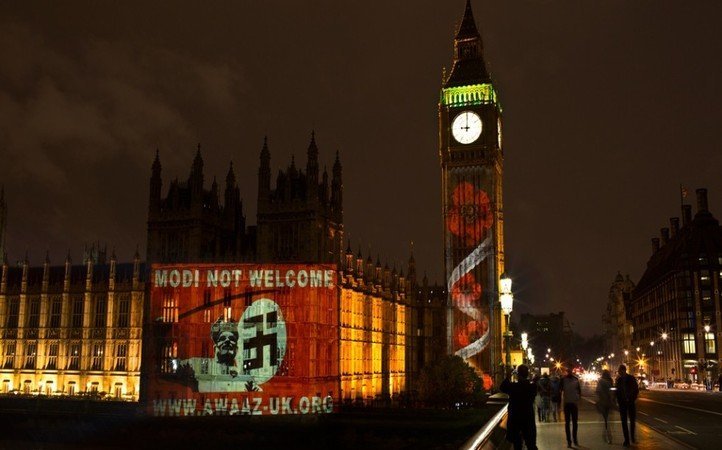 The AWAAZ Network has been mobilising people mostly from the British Indian community to protest against Modi's first UK visit, and it chose to project an image with the text "Modi Not Welcome", straight onto the House Of Parliament in London. The image shows Modi holding a sword and is designed in what seems to be a portrayal of the PM as a Nazi.
A spokesperson from the group said, "[Narendra Modi] wants to sell the idea of a 'Digital India', a 'clean India' and a developed and self-sufficient India, the reality is the unleashing of a violence authoritarian agenda that seeks to undermine India's democratic and secular fabric."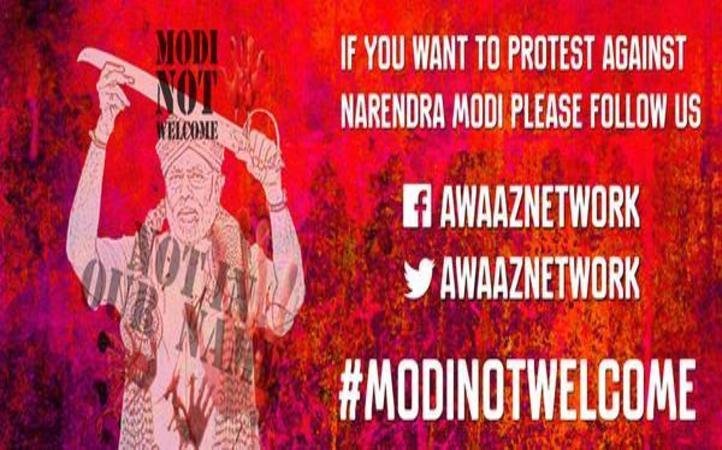 What a lot of people don't know is that while writers and artists have been returning their awards in India against intolerance, Modi won't be able to ignore the protest by leaving for UK. 40 British MPs, including Jimmy Corbin, have signed a motion asking David Cameron to take up human rights issues in India with Modi during his visit, as reported by International Business Times .
While the supporters for Modi have been busy putting up a spectacular show in Wembley, such protests might just spoil the party.