Almost 60 million people worldwide were forcibly uprooted by conflict and persecution at the end of last year, the highest ever recorded number, the U.N. refugee agency said on Thursday, June 18 . More than half the displaced from crises including Syria, Afghanistan and Somalia were children, UNHCR said in its annual Global Trends Report.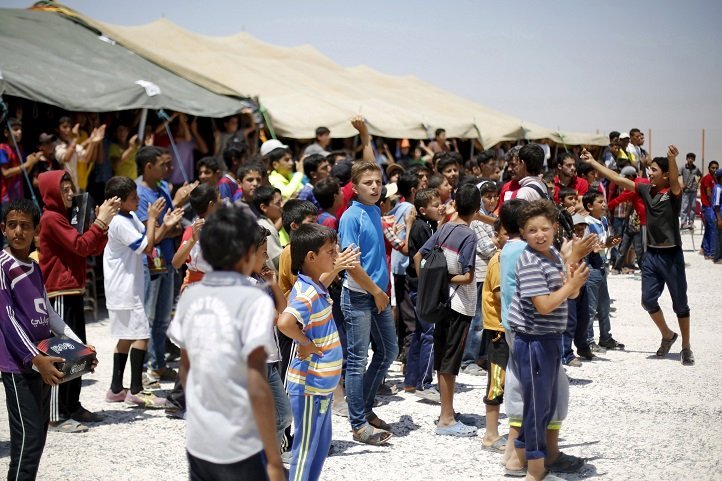 Syrian refugee children watch the final match of their own soccer tournament to mark World Refugee Day, which falls on June 20, at the Al-Zaatari refugee camp in Mafraq, Jordan, near the border with Syria
In 2014, an average of 42,500 people became refugees, asylum seekers, or internally displaced every day, representing a four-fold increase in just four years, the aid agency said. "We are witnessing a paradigm change, an unchecked slide into an era in which the scale of global forced displacement as well as the response required is now clearly dwarfing anything seen before," said UN High Commissioner for Refugees António Guterres in a statement.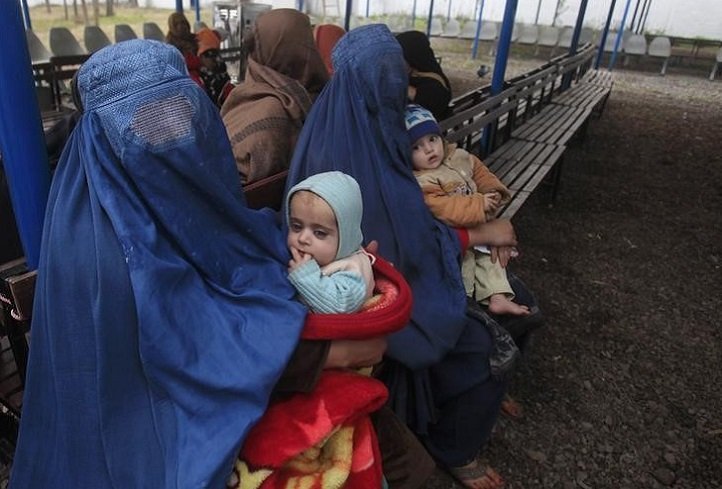 Afghan refugee women sit with their babies as they wait with others to be repatriated to Afghanistan, at the United Nations High Commissioner for Refugees (UNHCR) office on the outskirts of Peshawar
UNHCR said Syria where conflict has raged since 2011, was the world's biggest source of internally displaced people and refugees. There were 7.6 million displaced people in Syria by the end of last year and almost 4 million Syrian refugees, mainly living in the neighbouring countries of Lebanon, Jordan and Turkey.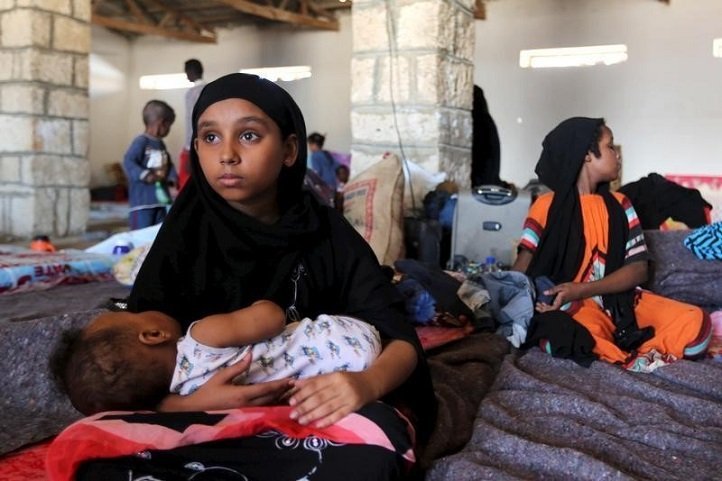 A Yemeni girl holds a baby in a temporary shelter after fleeing violence in Yemen, at the port town Bosasso in Somalia's Puntland
"Even amid such sharp growth in numbers, the global distribution of refugees remains heavily skewed away from wealthier nations and towards the less wealthy," UNHCR said.
UNHCR said there were 38.2 million displaced by conflict within national borders, almost five million more than a year before, with wars in Ukraine, South Sudan, Nigeria, Central African Republic and the Democratic Republic of the Congo swelling the figures.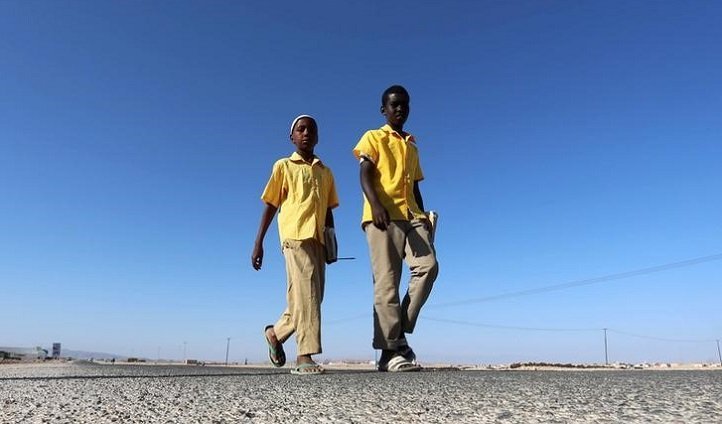 Displaced Somali students walk to school on the outskirts of Bosasso in Somalia's Puntland
Of the 19.5 million refugees living outside their home countries, 5.1 million are Palestinians. Syrians, Somalis and Afghans make up more than half the remaining 14.4 million refugees, UNHCR said.
It also noted that more than 1.6 million people sought political asylum in a foreign country last year, a jump of more than 50 percent compared to the previous year – largely due to the 270,000 Ukrainians who submitted asylum claims in Russia.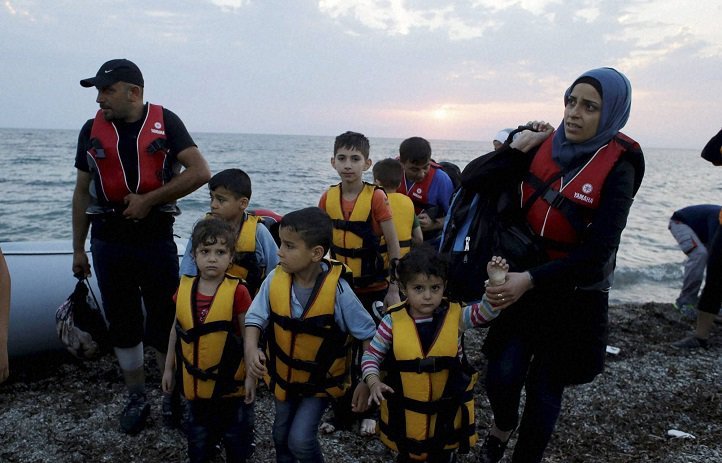 Syrian migrants arrive with an overcrowded dinghy from Turkish coasts at a Mytilene beach, on the northeastern Greek island of Lesvos, early Thursday, June 18, 2015. Around 100,000 migrants have entered Europe so far this year, with some 2,000 dead or missing during their perilous quest to reach the continent. Italy and Greece have borne the brunt of the surge, with many more migrants expected to arrive from June through to September
While many conflicts have erupted or reignited in the past five years, few have been conclusively resolved. Just 126,800 refugees were able to return home in 2014, the lowest number in 31 years, UNHCR said.
"It is now absolutely clear that we are not able to deliver," Guterres said. "It is time for the international community to assume its responsibilities."