The Congress on Friday distanced itself from the remarks of its leader Saifuddin Soz on Burhan Wani, whom the party dubbed as a terrorist who killed innocent people.
"The Congress party has nothing to do with Soz's remarks and distances itself from them, as it is not the party's stated position. The Congress stands by the security forces," Congress spokesperson RPN Singh said. 
He, however, questioned the PDP-BJP government on why it paid compensation to Burhan Wani's family.
"Burhan Wani was a terrorist and he was killed in a shootout with security forces. He killed many innocent people and the entire country knows what is the fate of a terrorist." 
"We want to ask one question, why did the PDP and BJP government in Jammu and Kashmir gave compensation to the family of Burhan Wani," he added. 
Soz raked up a controversy by saying had Wani been alive, he would have held a dialogue with him.
"Burhani Wani should have stayed alive so that I could have had a dialogue with him. I would have explained to him that Kashmir can become a strong bridge of friendship between India and Pakistan and he (Wani) could also be of help (in achieving it). But he is dead now," he told a TV news channel.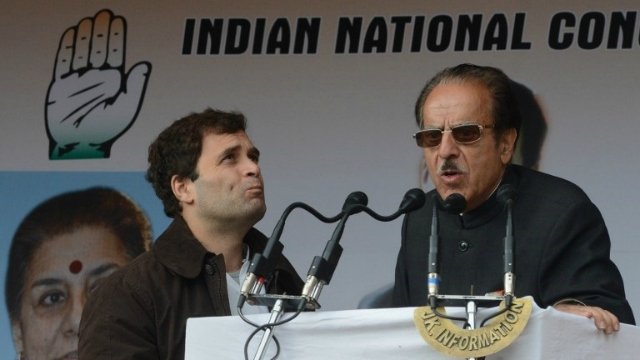 Wani was killed by security personnel on July 8 last year. His killing had triggered violent protests in the Kashmir Valley that continued for months.
"Those who believe that he was a martyr can continue to believe so and those who believe he was murdered may do so."
"The incident has already taken place. We should try and increase friendship between India and Pakistan now and understand the pain of Kashmiris," Soz added.
(Feature image source: Reuters)