A row erupted on Wednesday over Amitabh Bachchan's participation in the second anniversary celebrations of NDA government here on May 28 with Congress targeting him and Prime Minister Narendra Modi in the light of the mega star's name figuring in the Panama Papers expose. 
On Tuesday, it was reported that Prime Minister Narendra Modi and most of his ministerial colleague are expected to attend an event at India Gate to be hosted by mega star Amitabh Bachhan on May 28 to mark the second anniversary of the government.
Congress attacks PM Modi, questions Bachchan's involvement
Congress's chief spokesperson Randeep Surjewala raised questions of propriety in Bachchan "hosting" the event and asked what signal would it send to the probe agencies.
"Would it be fair? ….What message it would send to investigating agencies going into siphoning of funds abroad illegally? What signal are you sending?" when they see the Prime Minister sharing the dais with Bachchan," Surjewala told reporters.
 Raising several questions over the issue, he wondered whether the mega star "hosting" the event which will be attended by Prime Minister Narendra Modi among others would not dilute the fight against black money.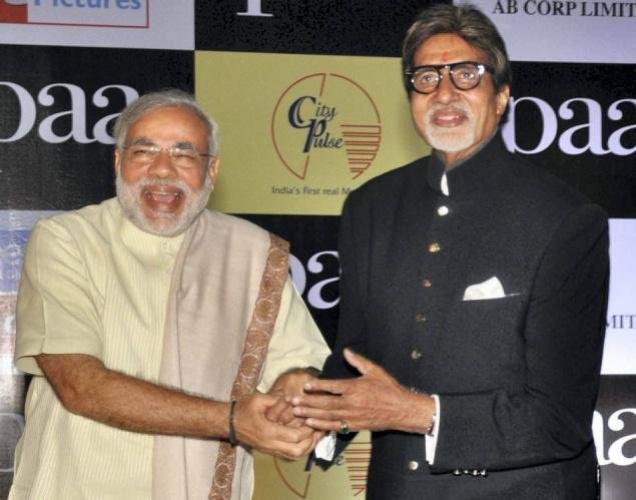 Bachchan says he isn't hosting the event
The superstar was quoted as having said it would be actor R Madhavan, and not him, who would host the event and that he is scheduled to anchor only a segment on 'Beti Bachao Beti Padhao'. 
The 73-year-old star also said that he does not think they (Congress) are aware that he was not hosting the event. 
He also addded that he was also a United Nations ambassador for the girl children.
BJP comes out in strong defence of Bachchan
Despite a probe against him after his name appeared in Panama papers expose,  a host of BJP leaders, including Union Ministers said the probe against Bachchan has nothing to do with the event linked with a social issue of protecting the girl child and attacked Congress for its "mental disability" in fuelling a row.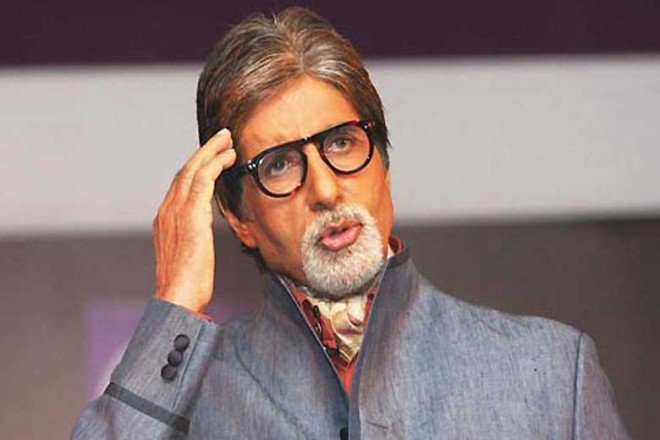 BJP leader and Law Minister D V Sadananda Gowda said the probe into Bachchan's name cropping up in Panama Papers will have no effect if he attends the event. 
"See, practically, participation of Amitabh Bachchan and the investigation with regards to Panama Papers, certainly, it will not have any connectivity. Investigation will be done by an independent agency, they will take care of things." 
Abhishek Bachchan defends his father, says it's not a political event
 The actor's son Abhishek Bachchan also hit back, saying his father is only part of a function where he is talking about educating the girl child. "It is not a political event. He is part of a function where he is talking about educating the girl child. That's not a political event," Abhishek told reporters. 
The Panama Papers — based on an investigation by over 100 news organisations around the world — is a global list revealing offshore links of over 500 Indians, including Amitabh. Amitabh has denied links with any of the offshore companies
(With inputs from PTI)
(Feature image source: PTI)