Government has discontinued two stamps featuring Indira Gandhi and Rajiv Gandhi and is now planning to introduce stamps under a new series featuring Deendayal Upadhyaya, Jayaprakash Narayan, Syama Prasad Mookerjee and Ram Manohar Lohia in the coming months, an RTI query by The Indian Express has revealed.
Launched by the Department of Posts (DoP) in December 2008 as part of its series titled Builders of Modern India, stamps with different denominations featured nine eminent personalities including Indira Gandhi , Rajiv Gandhi, Jawaharlal Nehru, Mahatma Gandhi, B R Ambedkar, Satyajit Ray, Homi Jehangir Bhabha, J R D Tata and Mother Teresa. In May 2009, three more names were added to the category — E V Ramaswamy, C V Raman and Rukmini Devi Arundale.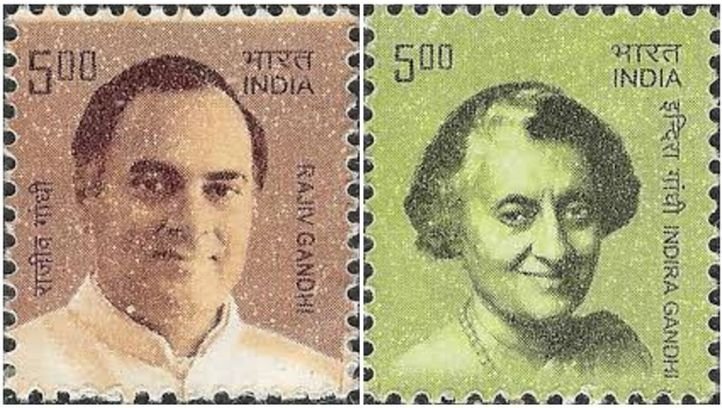 However, the RTI query revealed that from July 2015 onwards, "stamps of denomination of rupees five have been discontinued." Only Indira and Rajiv featured on the Rs 5 stamps.
The government is in the process of launching another series of stamps, replacing the series Builders of Modern India with Makers of India. According to the RTI, the new category will have 24 stamps featuring prominent personalities and a stamp on yoga.
A part from Upadhyaya, Narayan, Mookerjee and Lohia, the new series will feature Vallabhbhai Patel, Bal Gangadhar Tilak, Subhas Chandra Bose, Rajendra Prasad, Maulana Azad, Bhagat Singh, Rabindranath Tagore, Chhatrapati Shivaji, Maharana Pratap, Vivekananda, Subramania Bharti, Pandit Ravi Shankar, Bhimsen Joshi, M S Subbulakshmi and Bismillah Khan, the Express report says.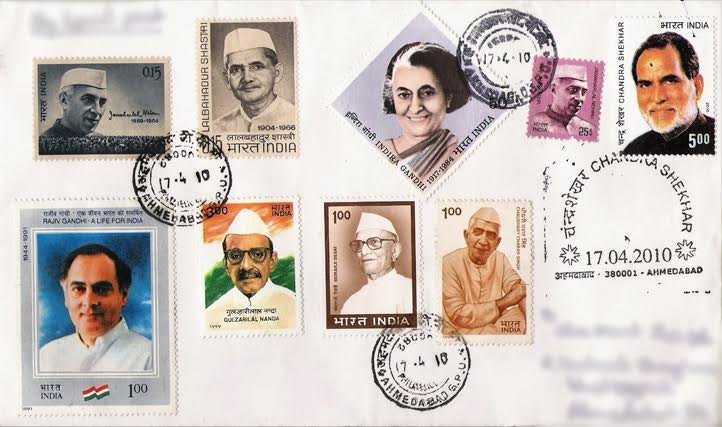 The old list of stamps will be discontinued once the new list of stamps comes in print.
Only four people who featured in the Builders of Modern India series — Jawaharlal Nehru, Mahatma Gandhi, Mother Teresa and B R Ambedkar — will be part of the new series, the RTI says.
In March this year, Ministry of Home Affairs removed the names of former prime ministers Indira Gandhi and Rajiv Gandhi from the annual Hindi Diwas awards by renaming Indira Gandhi Rajbhasha Puraskar and Rajiv Gandhi Rashtriya Gyan-Vigyan Maulik Pustak Lekhan Puraskar with Rajbhasha Kirti Puraskar and Rajbhasha Gaurav Puraskar respectively.
The MHA order had created a political storm with the Congress accusing the BJP government of indulging in "political vindictiveness."