On April 19, the Congress party held a massive rally for farmers. They hired a 17 coach train to transport farmers from Jaipur, and many others showed up from northern states like Haryana, Rajasthan and Punjab.
An estimated 80,000 people showed up for the rally held at Ramlila Maidan. Congress Vice President, Rahul Gandhi, Congress President, Sonia Gandhi, and former Prime Minister, Manmohan Singh, presided over the rally.
Both the Gandhis spoke about the Land Bill and the current government's desire to favour industrialists over the farmers. Rahul Gandhi also attacked Modi over his Canada speech.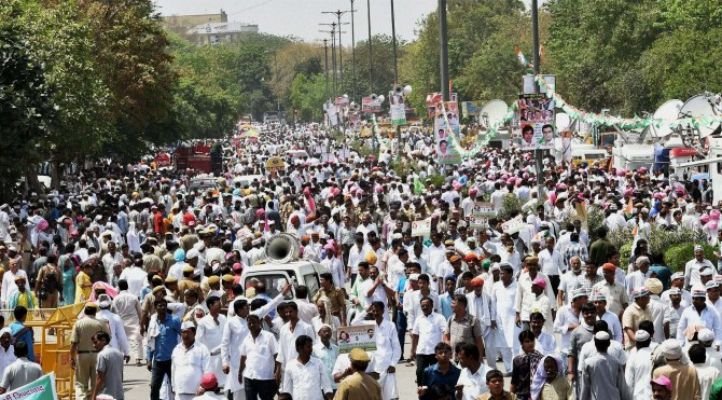 "We have come together today to tell the Modi government that this is enough, we won't let the farmers be ignored," said Ms. Gandhi.
The farmers rally is the Congress' first major show of strength as it plans a comeback after a series of electoral debacles. It also sends a strong message to the BJP government ahead of the second part of the budget session of Parliament that started Monday, April 20.
The Congress is the single largest party in the Rajya Sabha. It used this to its advantage and blocked the Land Bill all of last month and it is likely Congress will do that again when the bill is re-introduced.
Rahul Gandhi chose to reiterate the Congress' pro-farmer policies while hitting out at the BJP government.
"Wherever there is an attempt to snatch your land, you will find the Congress and its leaders there. You will find me there… This country is of farmers and labourers. Of course, development is needed. There is a need for business, Make in India, manufacturing, industrial corridors… but farmers are also needed. The education of their children is also important. Their future is also important. We don't want an India where only a handful get everything, fly in aeroplanes and travel in big cars and our farmers are turned into labourers."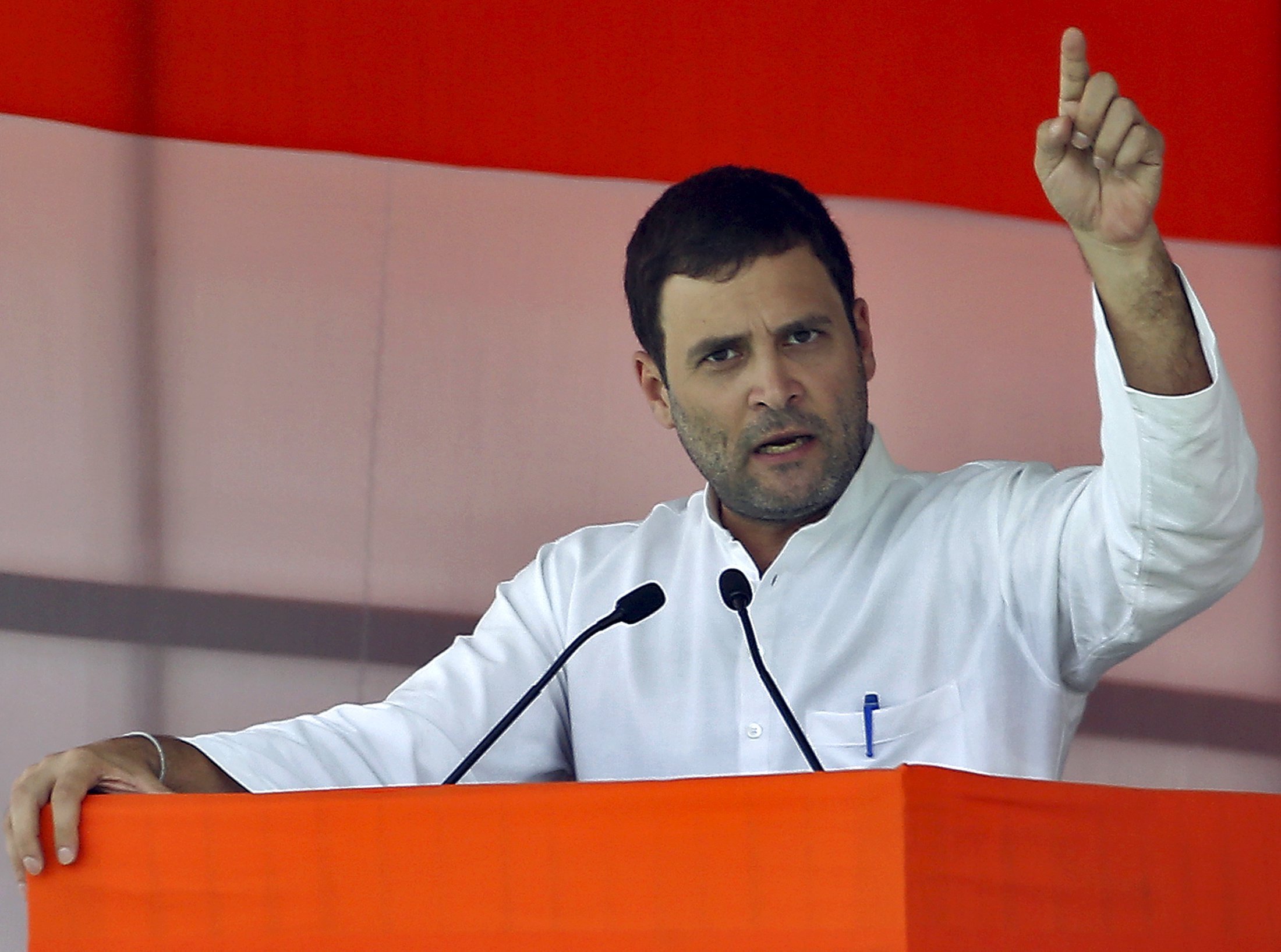 Talking about Modi's inclination to lean towards industrialists and big corporations, Rahul Gandhi spoke of Modi's election campaign. He claimed Modi got money from big corporates to fund his campaign, and he plans to pay it back by weakening the Land Act.
"How will he repay it? He will pay it back by giving away your land to those capitalists. That is why he wants to weaken the Land Act and weaken the farmer."
Rahul also attacked Modi for saying he was cleaning up the mess left behind by his predecessors. "He is the Prime Minister of India. I felt sad. He does not understand the strength of the Indian people. They toiled the last 60 years to make India what it is today. The words he used on a foreign soil about India does not behove Modi or the post of the Prime Minister," said Rahul Gandhi.
BJP hits back
The Modi-led government hit back at Rahul Gandhi, criticising his brazen contempt against the popular mandate. Minister for Communications and Information Technology, Ravi Shankar Prasad, insisted that the Modi government is pro-poor, stating, " Prime Minister Narendra Modi is a leader, recognised worldwide. It is the government for the poor and the underprivileged".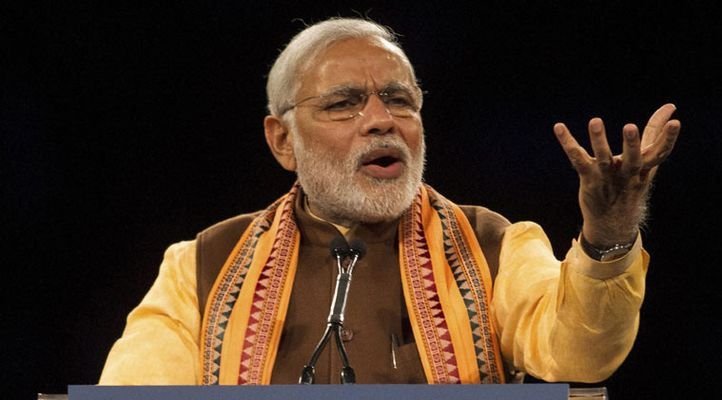 Prasad also responded to Rahul Gandhi's jab at the Gujarat model, he said, " we want to ask Sonia and Rahul as to what is the Vadra model of development and land acquisition".
Responding to Congress' allegations against the Central government's Land Bill being anti-farmer and pro-industrialists, the BJP Minister asked, "why is Rahul Gandhi stating a white lie by saying that amendments have been done to favour industrialists".
On Rahul's remarks about Modi's speech in Canada, Prasad said, "did the 2G scam, coal scam not happen during the Congress regime?"
Prasad also took a dig at Rahul Gandhi's leave of absence. He commented on how some leaders go abroad to raise the prestige of the country, while others go to "contemplate".
Other BJP leaders such as Rajnath Singh and Mukhtar Abbas Naqvi also slammed the Congress. They claimed the Gandhis are misleading the farmers. Rajnath Singh appealed to the farmers to not get manipulated by the Congress "rumours" against BJP's Land Bill.
Taking on the former UPA government, MJ Akbar said, "i n UPA regime poor had been desperately looking for jobs, today under Modi govt jobs are going to look for poor, it's a visionary change."
The big fight
Facing a great deal of opposition on their Land Bill, the BJP decided to go on the offensive. Party President, Amit Shah asked all MPs to effectively counter "propaganda" against the government on its Bill and highlight schemes initiated for the welfare of farmers.
Congress Party President, Sonia Gandhi, said the voice of the farmers can never be suppressed, and any attempt to do so, would be countered.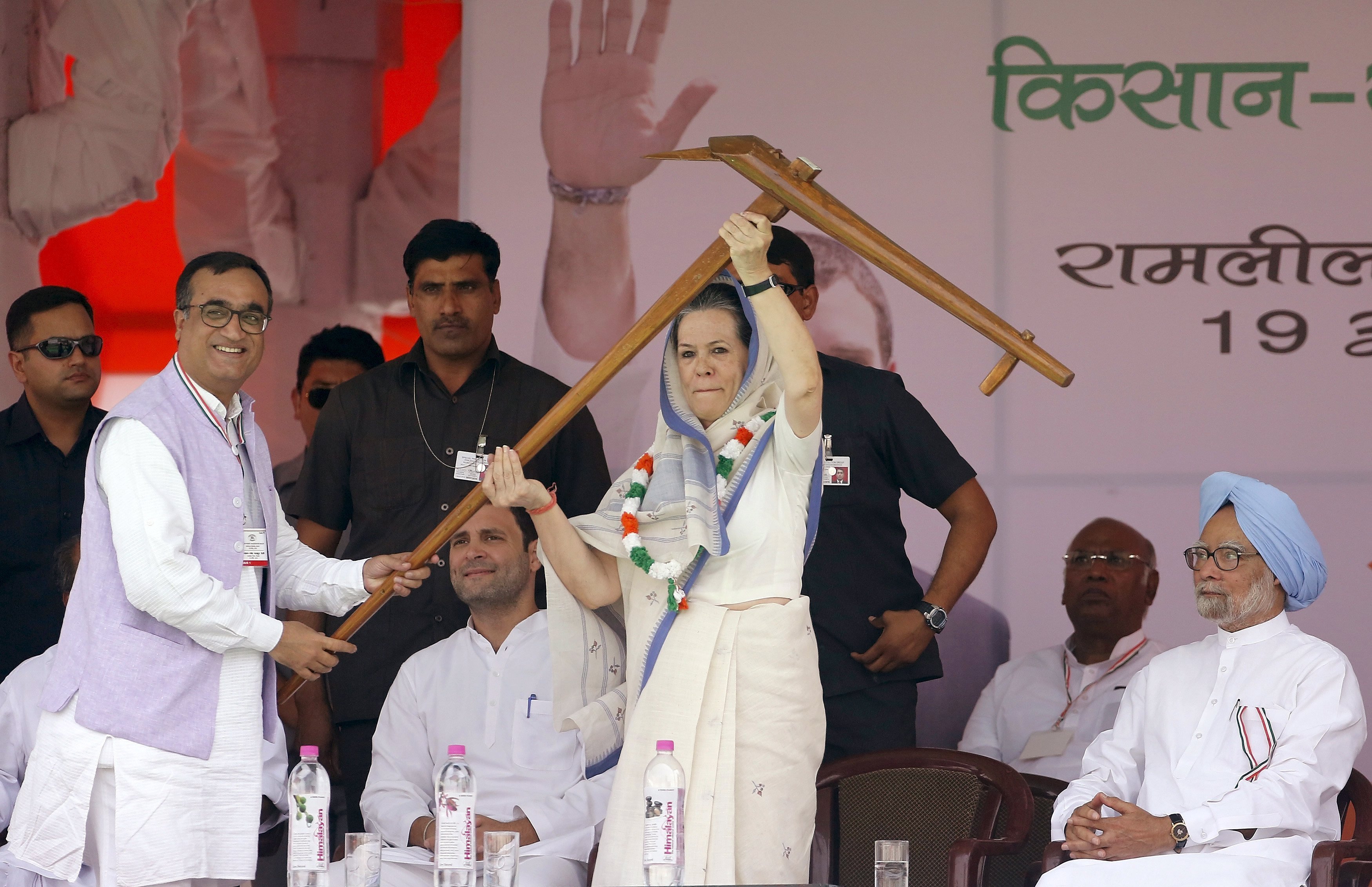 Rahul Gandhi said the nation's farmers were living in fear these days, "farmers are afraid of the changes that are being introduced to the (land) bill we had brought in 2013. Today, when a farmer goes to bed, he doesn't know what will happen to his land the next day. He is living in fear."
Prime Minister Modi projected his party as pro-poor and pro-farmer, he listed a number of schemes and lashed out at the Congress for their comments on him and his party.
The scene is set for a very exciting parliament session. Both parties are fuming and filled with angst, it has been a long time coming. This parliament session will hopefully be one with result in a strong legislative agenda.
Read more