A Congress leader, who recently courted controversy after he referred to Rahul Gandhi as "Pappu", in a Whatsapp post, resigned from the party on Wednesday.
In the resignation letter submitted to party president Sonia Gandhi on Wednesday morning, former Meerut Congress district president Vinay Pradhan alleged that he wasn't given fair hearing before being stripped off all party posts.
Speaking to mediapersons in New Delhi, Pradhan claimed that the Whatsapp post was, in fact, in praise of the partys vice-president "for putting the interest of the nation before his own and not joining hands with Adani, Ambani, and Mallya".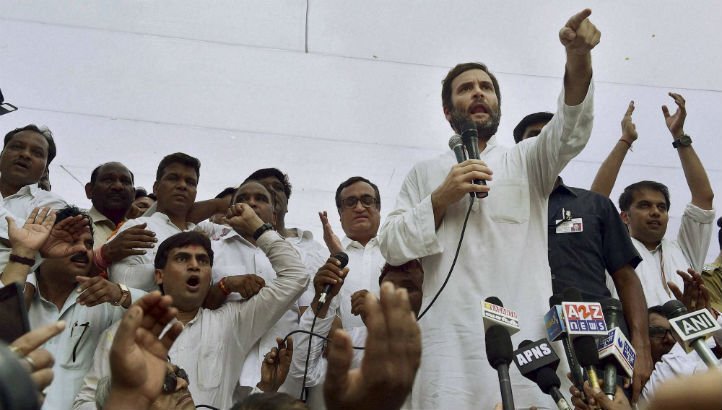 "By taking action against me, Rahul Gandhi has proven that he is indeed pappu who cannot understand that the words I had said were in his praise. Now my political career has been cut short," said Pradhan.
A bitter Pradhan said he felt "cheated" by the Congress party, which he claimed to have served for 22 long years.
In his diatribe against the Congress, Pradhan said there was "growing sycophancy" in the party, and held the Congress vice-president responsible for the partys recent poll upsets.
"Rahul Gandhi is surrounded by a bunch of sycophants who are responsible for reducing the Congress to the status of an also-ran party.
"The Congress is losing its relevance and going by Pappus current track record, there is no reason to believe that the party will win any election in future," he said.
While Pradhan claims he meant to praise Rahul, his choice of the word pappu – a favoured term of Rahul Gandhis detractors – backfired, and Pradhan was promptly removed from all posts, elected and nominated, within hours after the message was circulated on a Whatsapp group of the party.
Feature image source: ScoopWhoop