H Vasanthakumar, Congress MP from Tamil Nadu's Kanyakumari, who had earlier raised the seriousness of the coronavirus pandemic in parliament, unfortunately, died on Friday after contracting the disease.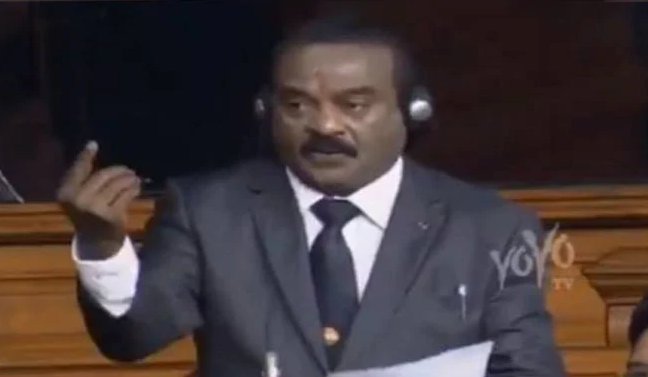 He had raised this issue during a parliament session in the month of March but, as he was suggesting measures to tackle the crisis, he was interrupted with laughs and his mic was cut off. 
This was his last speech. Here's the video clip. 
He was asking the authorities to declare a National Disaster due to coronavirus but no one took him seriously. And, just as he was raising the issue, Lok Sabha Speaker Om Birla asked another lawmaker to speak. 
Vasanthakumar also requested for one more minute to speak but, he was denied permission. After his demise on Friday, the video of the parliament session went viral, drawing huge backlash on the internet. 
People also took to Twitter to condole his death pay their respects. 
Most of the measures that Vasanthakumar had suggested in the parliament were announced by PM Modi's government months later as part of the "Rs 20 lakh crore economic package".
The 70-year-old leader was admitted in hospital on 10th August in Chennai after testing positive for coronavirus. Sadly, he died on Friday after contracting severe pneumonia.