The Congress on Tuesday slammed the BJP-led NDA government for not having any policy on national security and asked it "to take off its bangles" and act against Pakistan to avenge the killing of two Indian soldiers whose bodies were mutilated.
The Congress also urged the government to give the army a free hand to take appropriate action against Pakistan to avenge the killing of its soldiers.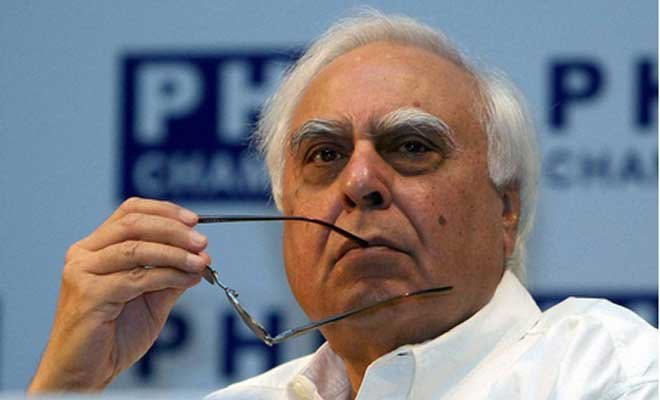 Congress spokesperson Kapil Sibal took a swipe at the BJP-led government asking how many heads of Pakistanis would it bring to avenge the beheading of its two soldiers and recalled the words of current External Affairs Minister Sushma Swaraj to bring "10 heads for one" when Lance Naik Hemraj was beheaded in 2013 during the Congress-led UPA's term.
He also recalled Swaraj's swipe at then Prime Minister Manmohan Singh of sending him bangles when such an incident happened during the UPA and asked "would that woman leader, who is today a minister, send bangles to her prime minister?"
"It is unfortunate that the prime minister and government do not have any policy on national security…They only think of elections so who will think of national security? We urge this government to take off its bangles and do something and frame a policy," he said.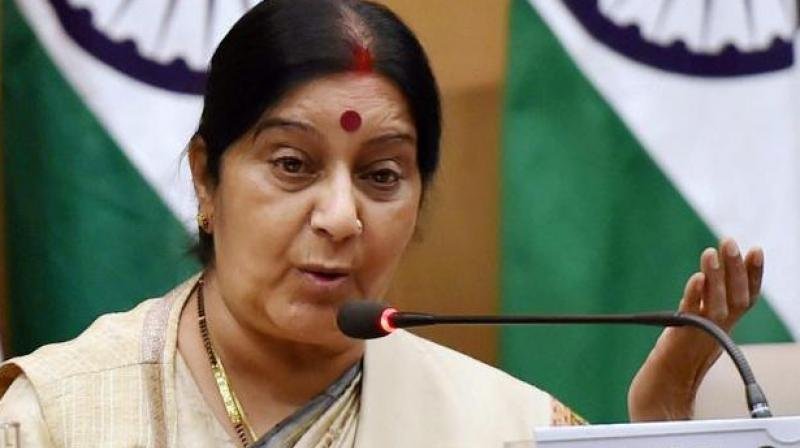 Sibal also said, "When Hemraj was beheaded in UPA rule, Sushma Swaraj had stated we will get 10 heads for one. We want to ask the prime minister, how many for two?"
Sibal said the Congress condemns in the strongest possible terms the barbaric attack by Pakistan which resulted in mutilation of the bodies of two soldiers army's Naib Subedar Paramjit Singh and BSF's Head Constable Prem Sagar.
Hitting out at the government, the Congress leader said it is "shameful" that the government was celebrating Vijay Parv at a time when Pakistan killed two of "our soldiers in our territory".
"The BJP shamelessly celebrates Vijay Diwas after Pakistan forces killed our jawans. The Congress celebrated Vijay Diwas when we broke Pakistan into two," he said referring to Pakistan's defeat in the 1971 Bangladesh War.
Sibal also alleged that Modi was only busy campaigning and had no time to deal with national security and neither discuss the issue with the opposition.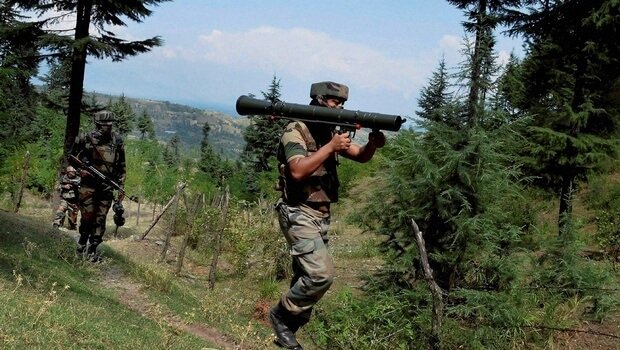 "Time goes by celebrating Vijay Parv and campaigning for elections, be it 2019, or 2024 or 2029, so who will think about national security?" he said.
The former Union minister attacked the government for having a "part-time" defence minister, and said, "We will have a full-time policy only when we have a full-time defence minister".
He alleged an "absence" of policy or direction to tackle Pakistan or terrorism and asked the government to have a policy in place to deal with the menace.
The Congress leader said knowing Pakistan's intentions clearly and that they harbour hatred towards India, the government should not expect anything from the neighbouring country and should neither embrace them, attend birthdays or court them.
"We want action," he said, asking "who is responsible for the killing of Indian soldiers?"
He claimed there had been an increase in casualties of both civilians and army personnel during the 35 months of NDA government so far in comparison to the same period during previous UPA government.
Former defence minister A K Antony said the army should be given a free hand to take appropriate action against Pakistan for the beheading of two Indian soldiers.
He also raised questions over the security along the Line of Control (LoC) with Pakistan, saying the incident has affected the prestige, respect and morale of the Indian Army.
Asserting that he was not seeking to politicise the issue, Antony said while only one incident of mutilation happened during his eight-year stint as defence minister, the last three years have witnessed three such incidents.
"I have no words to say about the cruelty of the Pakistan Army. So the government must give a free hand to the army to handle it in its own way," Antony told reporters.
"My only request to the government is give the army a free hand to take appropriate action as a reaction towards the inhuman, barbaric acts of Pakistan," he said.