As the Modi government turns two, we take a look at ministers who have managed to embarrass the Centre either through their actions or their statements. 
Sushma Swaraj, External Affairs Minister
Though this study says she was the best performing minister in the first year of Modi government, her role in the entire Lalit Modi row played a huge part in the washout of last year's monsoon session of Parliament. The foreign minister who is one of the most revered politicians on Twitter justified her actions by saying: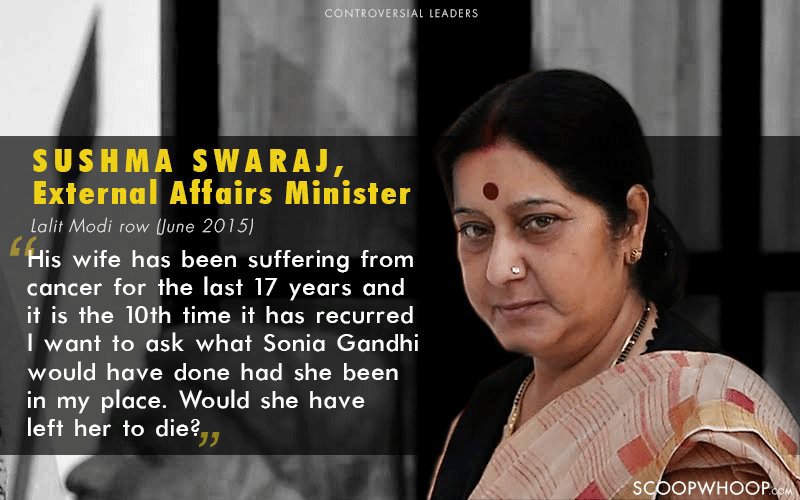 VK Singh, MoS, External Affairs
The former army chief stirred up a massive controversy for his comments on the Faridabad Dalit killings saying: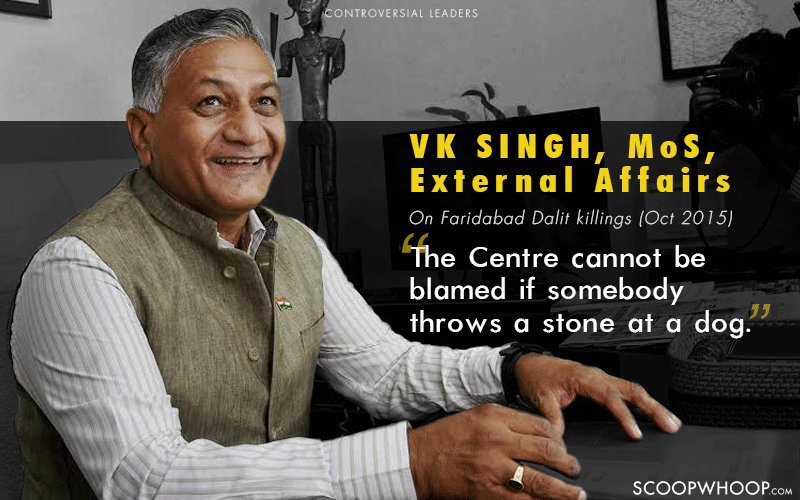 Coming just before the Bihar elections, it was predicted that it would prove costly for the BJP. The BJP did lose terribly, but it isn't known how much the minister's statement contributed. 
Kiren Rijiju, MoS, Home Affairs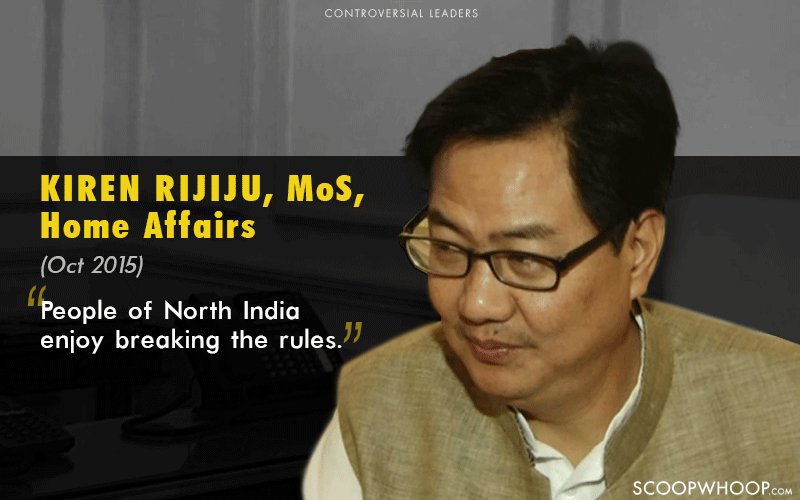 However, he had later retracted his statement after Congress and BJP protested. Rijiju went on to say people here love to brag about having threatened a police official. "That means the society as a whole needs to change."
Home Minister Rajnath Singh reportedly reprimanded both VK Singh and Rijiju by saying, "We cant get away by saying that statements were misinterpreted or twisted. We need to be extra careful while putting forth our views."
Mahesh Sharma, Union Cultural Minister
During September last year, Sharma had become controversy's favourite child, making four controversial statements within the same week.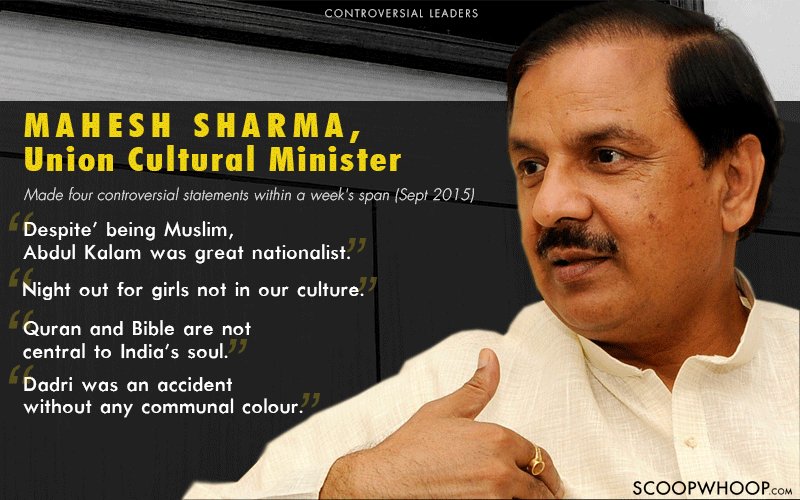 BJP chief Amit Shah later cracked the whip and warned Sharma along with other ministers against making such remarks, after Prime Minister Narendra Modi reportedly expressed "extreme displeasure" on the comments.
Giriraj Singh, MoS, Micro, Small & Medium Enterprise
Infamous for suggesting people should go to Pakistan if they didn't support Modi, the minister courted controversy again by coming up with a bizarre solution to check declining Hindu population in the country.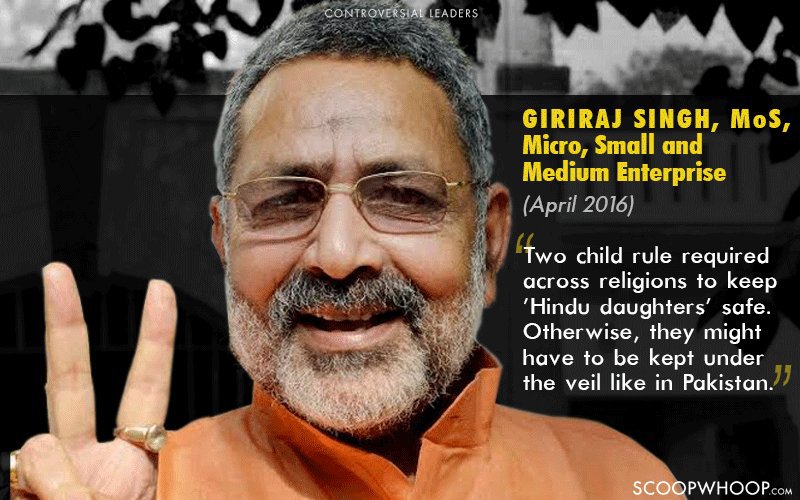 Maneka Gandhi, Minister For Child Development
The minister has been involved in multiple instances of making a statement and then quickly retracting it, saying she was "misquoted".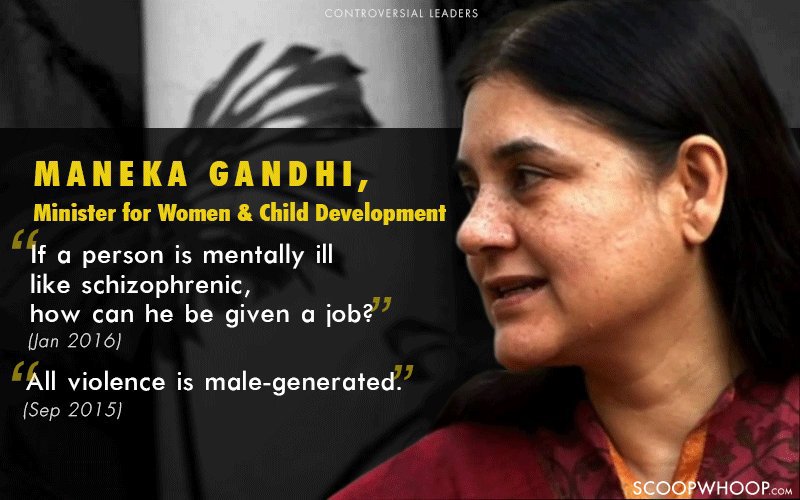 Venkaiah Naidu, Parliamentary Affairs Minister
Sycophancy in the national political spectrum is usually attributed to the Congress party. But what Naidu said took 'chamchagiri' to another level. It even bore striking similarity to DK Barua's infamous remark, "Indira is India and India is Indira." This is what he said: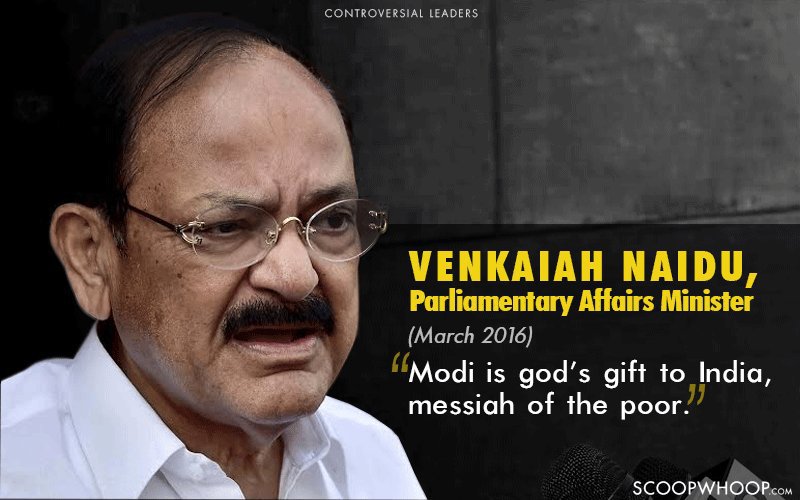 Naidu received substantial flak on social media causing huge embarrassment to this party.
Uma Bharti, Minister for Water Resources
She's not really known for her diplomacy and proved why at the height of the debate of intolerance, where she issued a thinly veiled warning to Bollywood superstars Aamir Khan and Shah Rukh Khan of consequences for speaking on the issue of freedom of expression.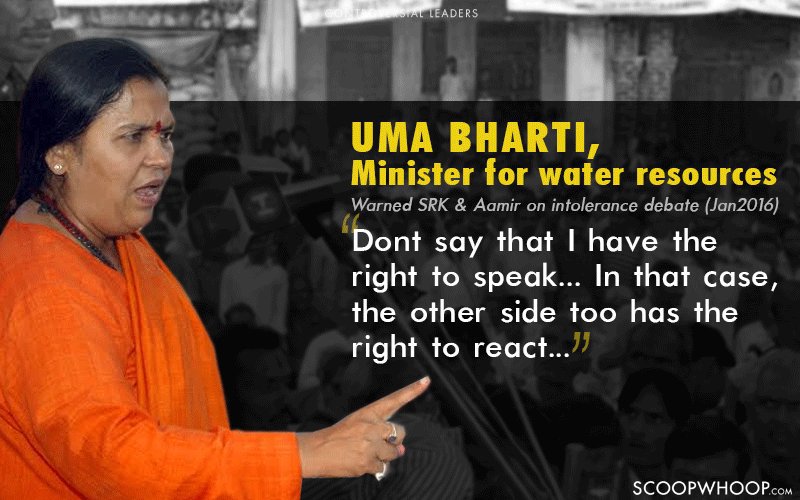 Enough said!
 (Feature image source: PTI)