A Chinese writer has translated Rabindranath Tagore's works with "vulgar" sexual connotations, drawing sharp condemnation from the admirers of the Nobel Laureate in China. They termed it as a desperate attempt by the author to gain popularity. "There's a fine line between imprinting creative works with unique personality and screaming for attention," columnist Raymond Zhou wrote in state-run China Daily, criticising the writer, Feng Tang, who has published new translations of Tagore's poems. "Feng just crossed it, when he translated Tagore's tranquil verse into a vulgar selfie of hormone saturated innuendo," Zhou wrote in his column titled "Lust in translation."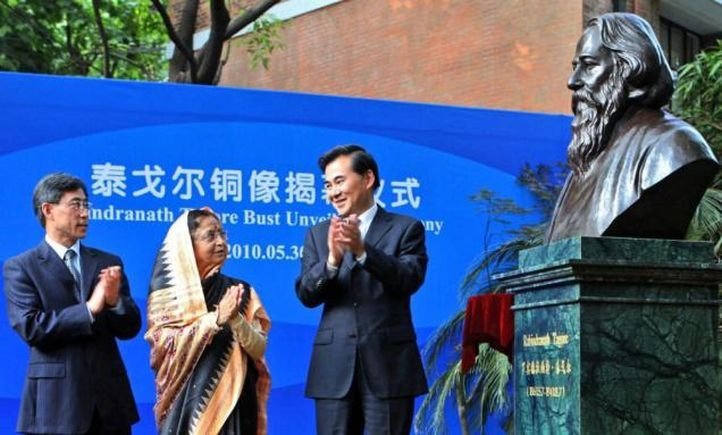 Former President Pratibha Patil, flanked by Chinese officials, after unveiling the statue of Rabindranath Tagore at Mao Ming Road in Shanghai, China in 2010 | Source: PTI/File Photo
"Rabindranath Tagore is Asia's foremost literary titan, revered throughout the world and very much beloved in China. There are many Chinese versions of his poetry, so it is not surprising one more would appear," Zhou said. "But a recent take made headlines, not only because the translator is himself a man of letters but also because of the personal spin the translator inserted in the text," he said. Referring to translations of Tagore's collection of lyrical poems 'Stray Birds' Zhou took exception to free interpretation resorted by Feng. "He is translating someone else's words as if they were his own," Zhou said. He said the translation is "for ridicule rather than for appreciation". "As with all translation, you gain some and you lose some. The previous Chinese version, published in the 1920s, was brushed aside by Feng as too flat. It sticks very closely to the original except for the title of the collection. Instead of Stray Birds, it translates as Flying Birds instead-a moot point noticed by Feng," Zhou wrote highlighting anguish caused to Tagore's admirers in China. Zhou said Feng Tang whose pen name of Zhang Haipeng-is considered a crossover wunderkind. Feng was a medical professional by training but veered toward management consulting after getting an MBA degree. "Deep in his heart, he probably always wanted to be a master of literature," Zhou said.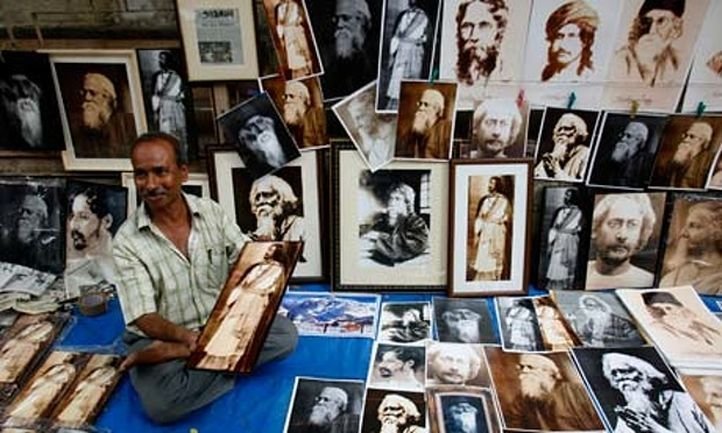 Representational Image | Source: Reuters
"Above all, he comes across as a testosterone-driven lad obsessed with one thing and one thing only. That's not a problem when he writes his own novels and poems," he said. Tagore, who had visited China thrice, has a fanatical following in the country with several devoting their lives to learn Bengali and English to translate his works. Through his visits Tagore made extensive contacts with many influential figures of China's literary circles and delivered a number of speeches, and had a far-reaching influence on China's literary horizon. Tagore along with Jawaharlal Nehru figured in the 50 foreigners who contributed most in shaping China's modern development in an opinion poll in 2009 to mark the 60th anniversary celebrations of China.
Feature image source: Reuters/File Photo