Renowned Malayali author,K P Ramanunni, today lodged a police complaint regarding an anonymous threat letter warning him that his right arm and left leg would be chopped off if he did not convert to Islam within six months. The letter was sent to Ramanunni's Kozhikode residence six days ago, reported PTI. 
The writer said though there was no indication as to who was behind the letter, it was understood that it was posted from Manjeri in Malappuram district.
"I am not aware of the motive behind the letter. I filed a complaint with the Kozhikode city police commissioner today, urging him to look into the matter," he said.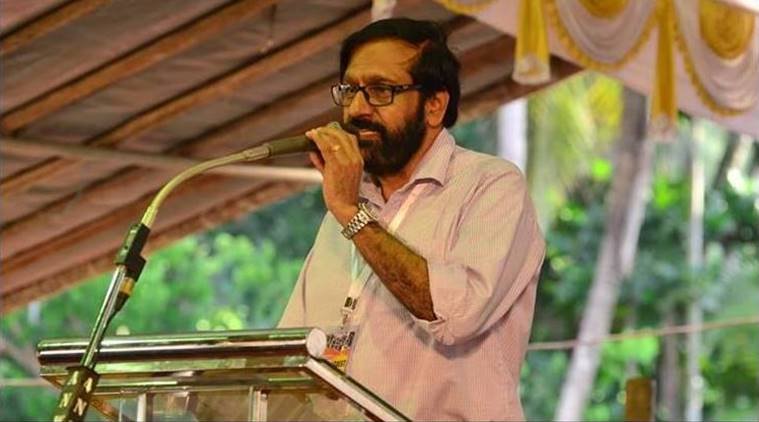 Ramanunni said though he had ignored the letter initially, other senior writers advised him to file a police complaint, reports The Indian Express. He said he received the threat in a letter that said: "Get converted to Islam. We are giving you six months' time. You cannot hide in the…granary at your house for long. Get ready to offer namaaz five times a day and observe fast. Otherwise, we would execute the punishment meant for infidels. Your articles would deviate the people from the path of faith."
The letter alleged that some of the recent articles written by the award-winning writer were "misleading" the Muslim youth.
It also warned that Ramanunni would meet the same fate as that of professor T J Joseph, whose right arm was chopped off by the members of a radical Muslim outfit for allegedly hurting their religious sentiments through a question paper he had set.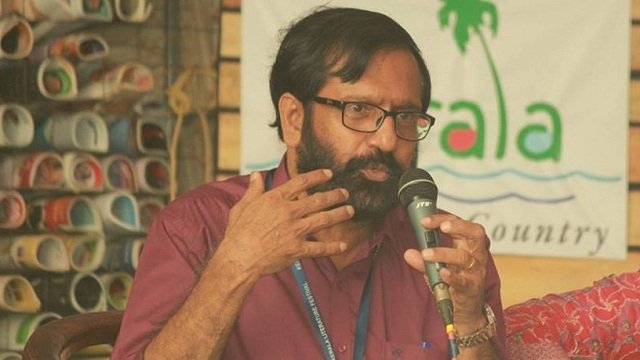 "Like T J Joseph, your right arm will be cut off…your left leg too. You are given six months to convert to Islam. If you do not embrace Islam, we will inflict Allah's punishment on you," the letter said.
The police said a probe was launched on the basis of Ramanunni's complaint.
The right arm of Joseph, who was a professor in the Thodupuzha New Man College, was chopped off while he was returning home from the Sunday mass at a church in Muvattupuzha in Ernakulam district on July 4, 2010.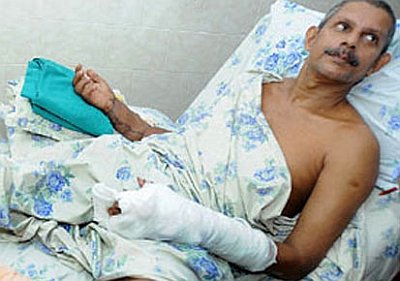 Ramanunni had written a six-part series in the edit page of the Madhyamam daily on the necessity of Hindu-Muslim harmony. The daily is run by the Jamaat-e-Islami, a Muslim religious organisation in Kerala.
The articles had said Muslims should not view Hindus as their enemies. It said religious extremism was a product of colonial forces. The articles called for a concerted movement of Hindus and Muslims in the "age of a violent neo-liberalism".
Ramanunni said: "The articles were written with a genuine interest aimed at fostering religious harmony. The series, published last month during Ramzan, were widely appreciated."
A novelist and short story writer, Ramanunni is a recipient of the Kerala Sahitya Academy Award and Vayalar Award, among other literary acclaims. A film was also made on his debut novel, 'Sufi Paranja Katha', which revolved around the love story of a Muslim man and a Hindu woman.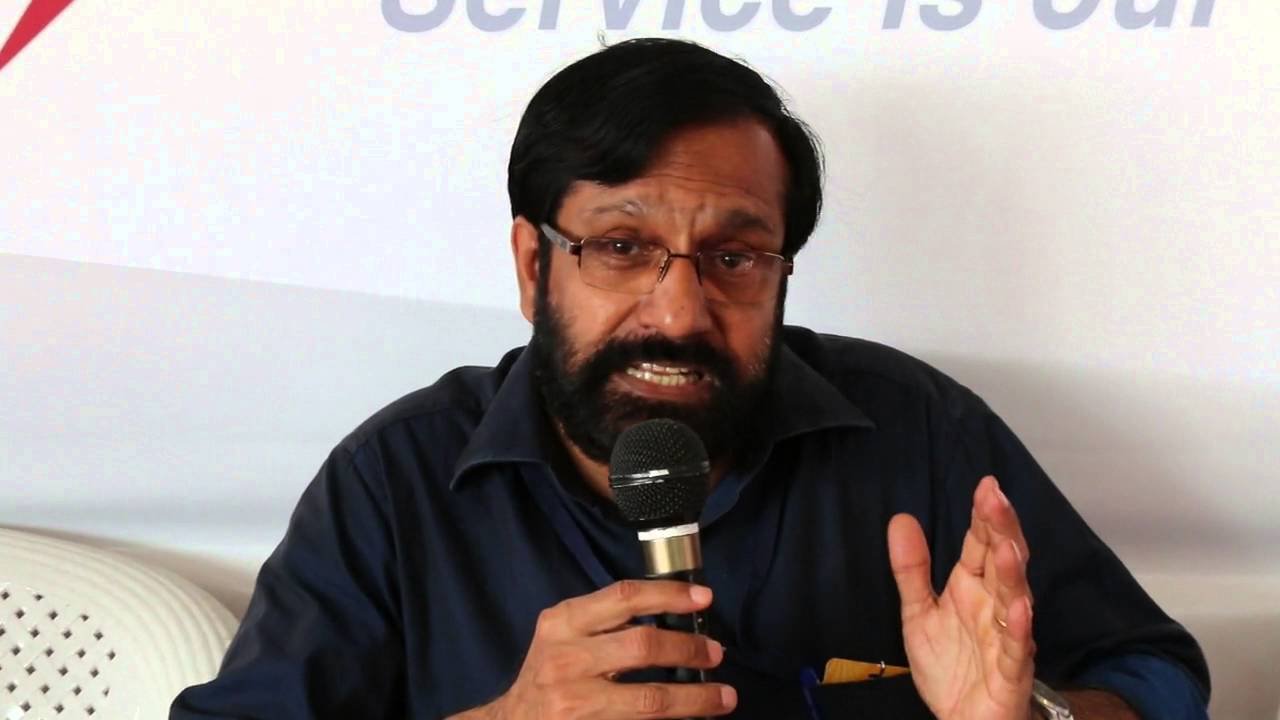 In a different case, Kerala Varma College professor Deepa Nisanth. who had spoken favourably about M F Husain's Saraswati painting, has been attacked on social media and threatened with acid attack. The police on Friday registered cases and began investigation, reports The Indian Express.
The Hindutva outfits feel that by painting Saraswati in the nude, Husain had insulted the religion. Nisanth said morphed pictures of her were circulated on social media and one person commented that the professor might be the model for the painting. Nisanth said she got messages from various social media accounts threatening acid attack. "Some groups threatened I would be handled in the manner Prof T J Joseph was attacked."
Kerala Chief Minister Pinarayi Vijayan said the government would strongly deal with the threat to writers and cultural activists. On his Facebook page, Vijayan said the government would not tolerate attempts to threaten and defame those who take a progressive and divergent stand on various issues.
(Feature Image Source: Facebook)