A 24-year-old convict who is serving 10 years in a Varanasi jail for murdering his neighbour over a land dispute, has topped the Diploma in Tourism Studies exam at the Indira Gandhi National Open University (IGNOU).
Professor GC Jaiswal, vice-chancellor of Ram Manohar Lohia Awadh University, honoured the convict, Ajit Kumar Saroj, at IGNOU's 28th convocation ceremony held at the Banaras Hindu University on August 8.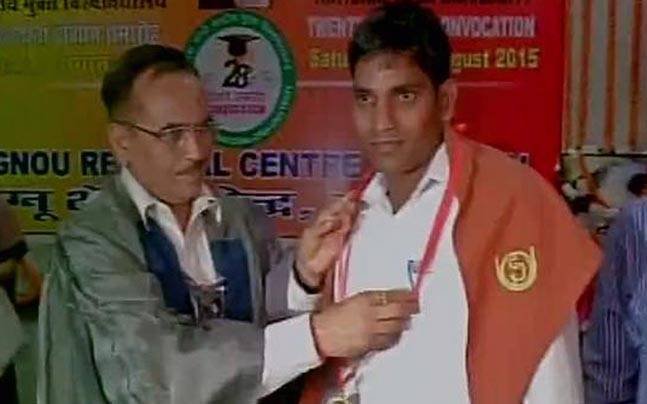 "We honoured him with a gold medal for securing the first rank in India," said the VC, as quoted by India Today .
His father, Ram Bachan Saroj said, " Ajit tried to save us during a fight. Since then, we have decided that we will not fight with anybody on any issue. My son is in jail since 2012 and we are waiting for his release every day. But only three years have passed."
The Superintendent of Jail Sanjeev Tripathi said, " We are excited over Ajit's achievement. He has created a good atmosphere for studies in jail."
Maybe this is the point of rehabilitation?