There's a meme going around that explains the fundamental difference between being popular in Bollywood and a superstar of Tamil cinema. Yes, while steroid-and-woven-hair stars of Bollywood wait for a public holiday to launch their films and get a collections jumpstart, Rajini Saar's movies make HR departments declare a day off for their employees.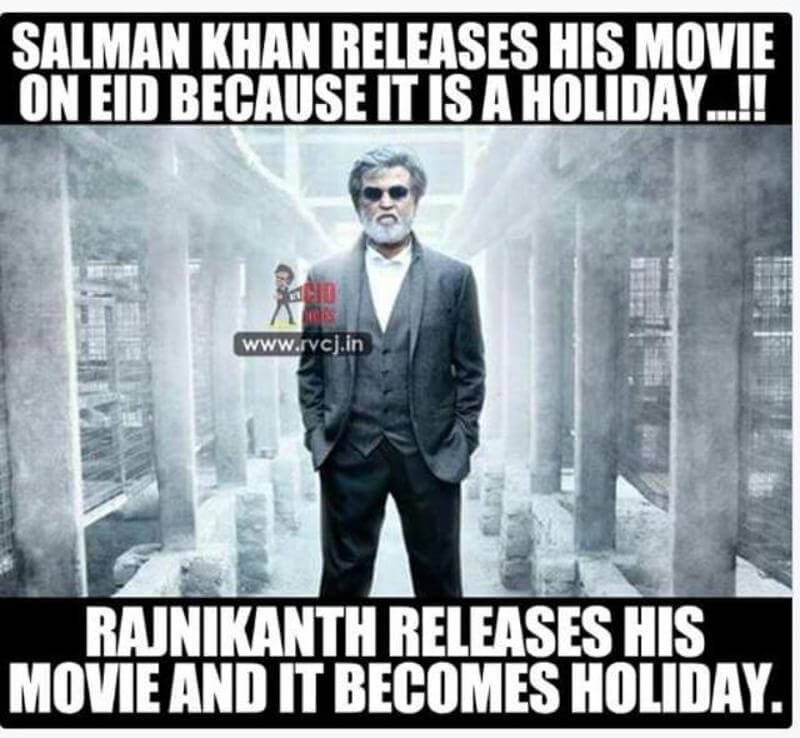 You may never understand the reason for this difference if you thought people down South identify with Om Shanti Om's "Yenna Rascala" or love Rohit Shetty's ode to Madraasis with "Lungi Dance". In fact, there is downright hatred for such inane interpretations. 
If you want to better understand the evolution of Rajinikanth's god-like status and why temples are built for him down South, I suggest you take off your Aryan goggles. You might know that he is basically of Maharashtrian ethnicity (real name Shivaji Rao Gaekwad), and that he once was a bus conductor in then-Bangalore before he joined films, but there is far more to him than that.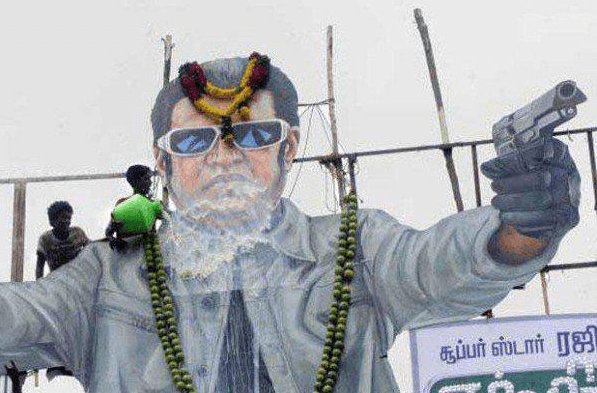 He could have been named 'Superstar Chandrakant' or 'Superstar Srikant'.
A screen name was important for him to stand out in Tamil cinema. Especially when there was already a big star named "Sivaji" Ganesan ruling the scene. Director K Balachander (yes, the man who made 1981 Hindi superhit 'Ek Duuje Ke Liye') had three screen name options for Shivaji Rao Gaekwad – Rajinikanth, Chandrakant and Srikant. Finally, "Rajinikant" was chosen which translates as "colour of the night" to match the Superstar's dark skin complexion. Kaala hai toh kya hua…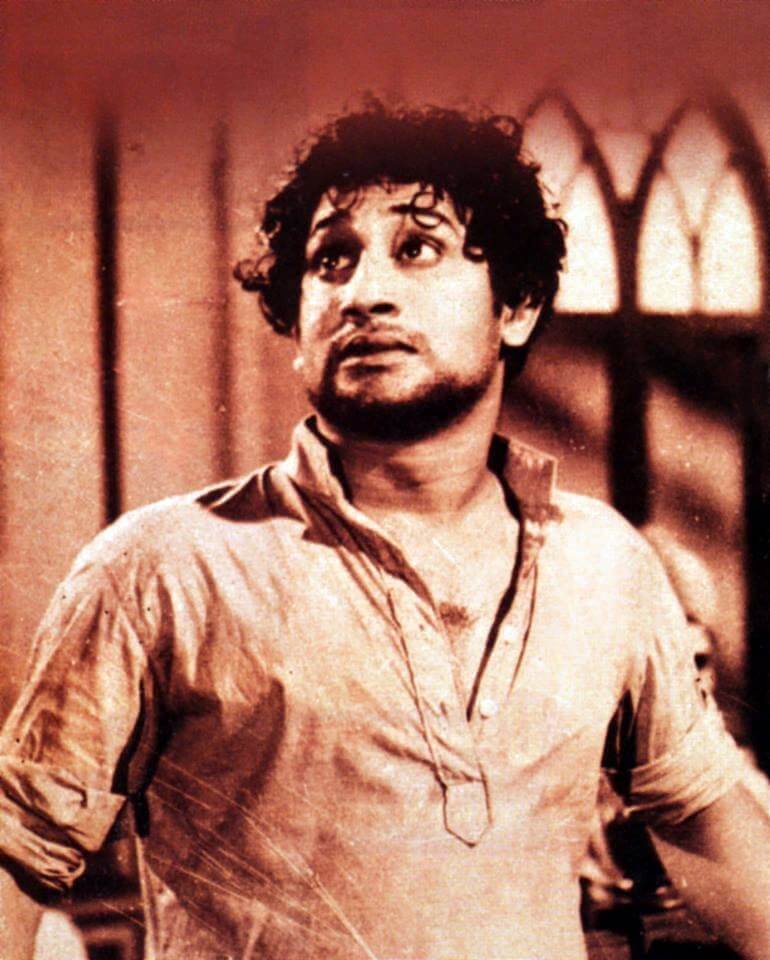 Before his job as a bus conductor, he worked as a coolie and an odd-job carpenter.
The fact that he's from an ordinary family, and that he and his three other siblings he lost his mother at the age of five, perhaps explains the mass adulation by the wide spectrum of his audience who range from daily wagers to housewives and industrialists. In fact, in 2012, CBSE included Rajnikanth's real life story in its Std VI English Course material. Published by Oxford University Press, the lesson on Rajinikanth was meant to educate and inspire children about the dignity of work.
Rajini Saar started out as a villain.
His first few Tamil movies cast him in negative roles. His debut was a 15-minute negative role in the 1975 flick, Aboorva Ragangal which featured Kamalahaasan (Kamal Hassan in the North) as the main male lead. For Kamal too, this film was a major breakthrough.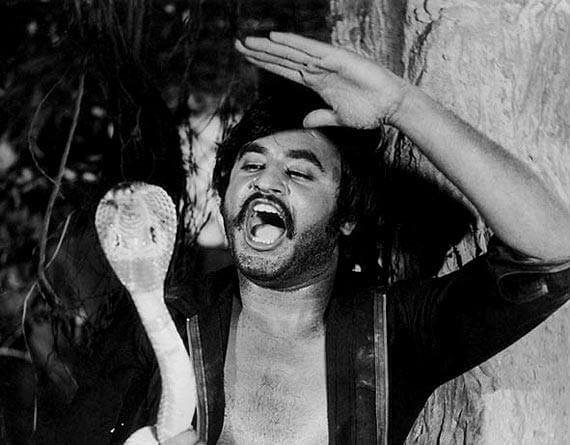 However, the audience could not ignore newcomer Rajini's performance as an abusive husband who eventually dies in the movie. His lines met with thunderous applause by the audience, perhaps because the character aggressively holds on to conventional norms in an off-beat, women's liberation theme. Years later, post-analysis of this movie by critics actually credit Rajini's character as being a positive one, that of having liberated his wife to seek happiness with her lover.
Success eluded him for many years.
His story is a slow-and-steady journey to the top that appeals to the common man who wants to stay the course without giving up. He worked in over 50 movies (Tamil, Kannada and Telugu) before his first real hit as a protagonist came along. This was Billa which was essentially a remake of the Amitabh Bachchan-starrer, Don.
He developed his unique cigarette-flick trick himself.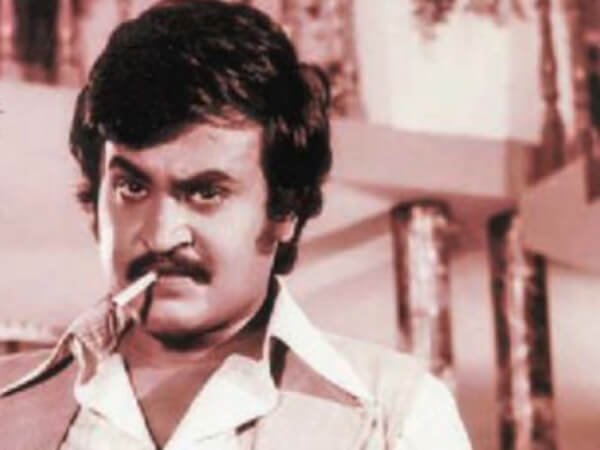 A seemingly trivial trick that he practiced with his friends as a youngster, his cigarette-flicking skill helped him gain the final approval from his first director. After many takes at a screen test where he tried to emulate other popular actors, he finally performed a cigar flick to create a unique impression. After all these years, Rajini's inimitable dialogue delivery, unique style and walk still make crowds go insanely crazy.
Fans accept him for his simplicity and transparency.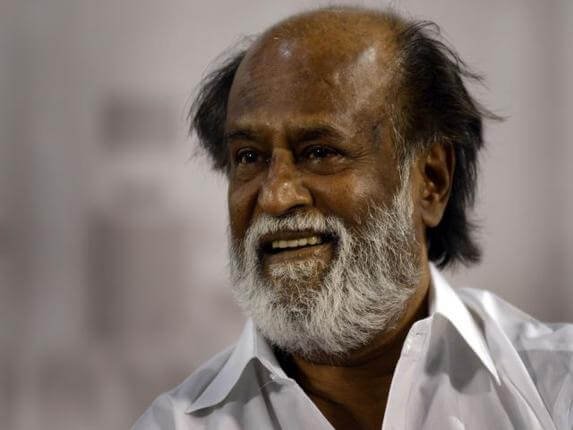 Unlike his Bollywood colleagues, who cannot step out of their vanity vans without their wigs and make-up, Rajini Saar is unabashedly open about his true appearance and is usually clad in his white shirt and veshti. According to him, his tryst with spirituality has helped him stay in touch with ground realities and he often advises his fans not to get carried away by fame or fortune. This strikes a chord with his South Indian audience, almost everyone worships him for who he is off-screen, as much as what he plays on-screen. He is also known to have a great sense of humour in public, often self-deprecating, that makes him warm, friendly and affable.
He is the "picture-perfect family man"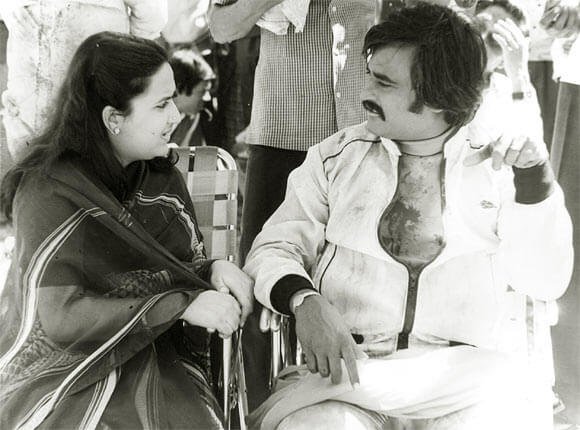 Tamil film fans just adore his family-man status, which has remained by and large untainted and affair-free, in a rather colourful industry where proximity to attractive co-stars and romantic liaisons is the norm. He married Latha Rangachary, a Tamilian, who interviewed him for a college magazine back in 1981. They have two daughters, Aishwarya and Soundarya, the former married to Tamil star, Dhanush.
Also, his amazing ability to stay grounded in spite of his god-like status isn't just good PR. He actually drives himself to work without any elaborate entourage – which is the first demand of even small-time Bollywood stars. And no, contrary to popular belief, he doesn't have a single temple dedicated to him. He actively discourages his fans from building any shrine in his honour.
Now do you get why Rajinikanth is Superstar Rajinikanth.
(Feature Image Source: Twitter/@Openthemag)