The Indian police's reputation is dependent on how disciplined they are as a force. But unfortunately, the personnel don't seem to get that.
Incidents of policemen dancing with girls at a party while on duty and police brutality have been aplenty in recent times, and now one cop in Rajouri, Jammu and Kashmir has embarrassed the force even more.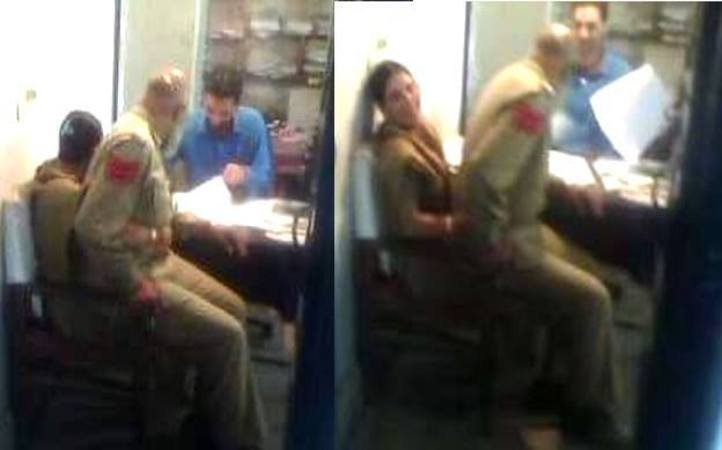 Source: Facebook
Pictures of Head constable Zakir Hussain of the Budhal police station sitting in the lap of a female Special Police Officer (SPO) 'while on duty', surfaced on the internet and caused a social media storm, according to a report in The Indian Express .
The incident which occurred in August came to the notice of higher authorities through Whatsapp and Facebook, and Hussain has been suspended, while the lady officer and others seen in the picture are facing a probe.
The policeman who had recorded and uploaded the clip has also been identified.