In what can easily termed a progressive step, the Kolkata police has put cops on patrol duty in popular date locations throughout the city to protect the privacy of couples from peeping Toms on Valentines' Day. 
Cops have been on patrol duty in locations such as Victoria Memorial, Elliot Park. Maidan, Nandan etc. to prevent potential cases of harassment faced by couples, Times of India reported.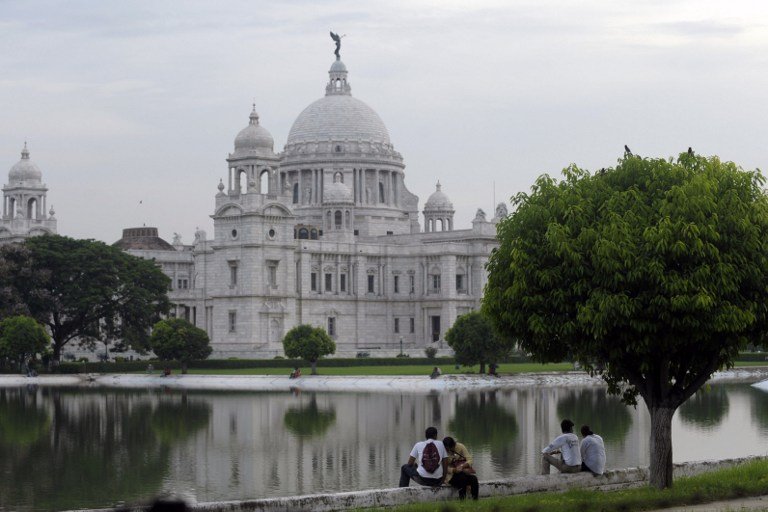 Those found guilty of harassing couples by either peeping at couples would be slapped with a 'Look Case' under Section 68 of the Calcutta Police Act 1866.  Charges will also be fled under Section 66 E  of the Information Technology Act, 2000 for taking unsolicited photographs or shooting videos of couples without their permission.
Lovers in neighboring states, however, can't breathe so easy. According to an India Today report, members of Bajrang Dal have issued warning in Odisha on Valentine's eve, declaring that couples found indulging in V-Day activities shall be married off. 
But apart from this, no other such warnings by right wing groups such as Shiv Sena, Maharashtra Navnirman Sena, Sri Ram Sene or other fringe organisations actively involved in anti-Valentines' Day campaigning in previous years, have been issued. 
Looks like Indian politicians are gradually accepting the international day of love after all. 
Feature Image Source: AFP