In a major boost to Government of India's highly ambitious Digital India campaign, India's top industrialists have pledged to invest a sum of Rs. 4.5 lakh crore with an aim to upgrade the overall digital infrastructure of the country. The announcement came at the launch ceremony of Digital India week by Prime Minister Narendra Modi on Wednesday, July 1, which was attended by corporate honchos and ministers alike.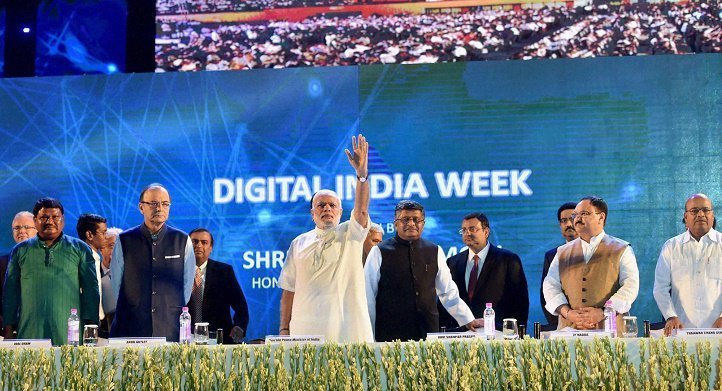 What is Digital India campaign?
The Department of Electronics and Information Technology describes Digital India as 'a programme to transform India into a digitally empowered society and knowledge economy'. It aims at ensuring the government services are made available to citizens electronically by reducing paperwork. The initiative also includes plan to connect rural areas with high-speed internet networks.
A look at two charts which describe the Digital India campaign.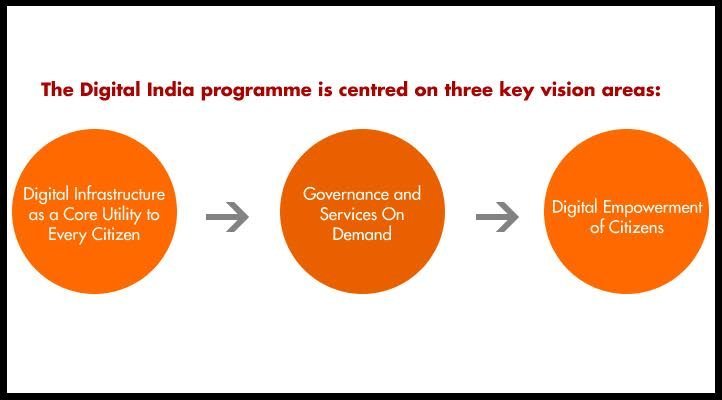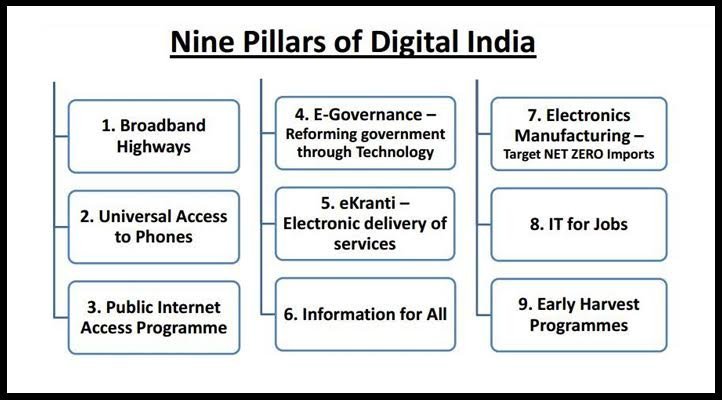 What's the news?
India's top industrialists have pledged to invest Rs 4.5 lakh crore for Digital India with Mukesh Ambani's Reliance Industries putting in Rs 2.5 lakh crore alone. Here is a chart which depicts who did how much for the campaign.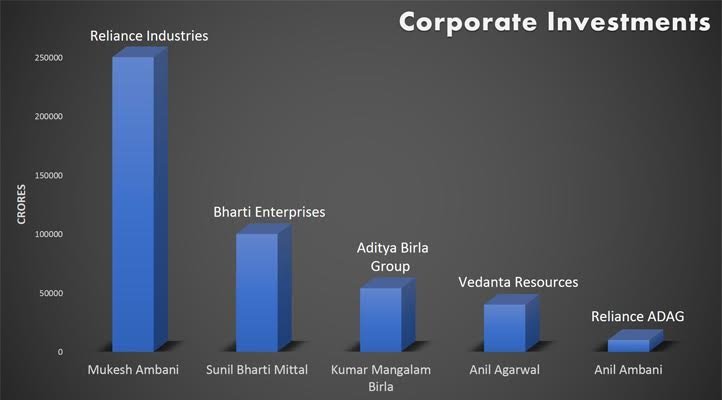 A table depicting the investment done by top industrialists of the country
What to look out for?
It is expected that the campaign will trigger massive employment opportunities, especially in the field of Information Technology (IT). IT and Telecom Minister Ravi Shankar Prasad said that the investments will lead to creation of 18 lakh jobs. Cyrus Mistry, chairman of Tata Sons, said that Tata Consultancy Services (TCS), has been an active contributor to e-governance programmes and the company will hire 60,000 IT professionals this year.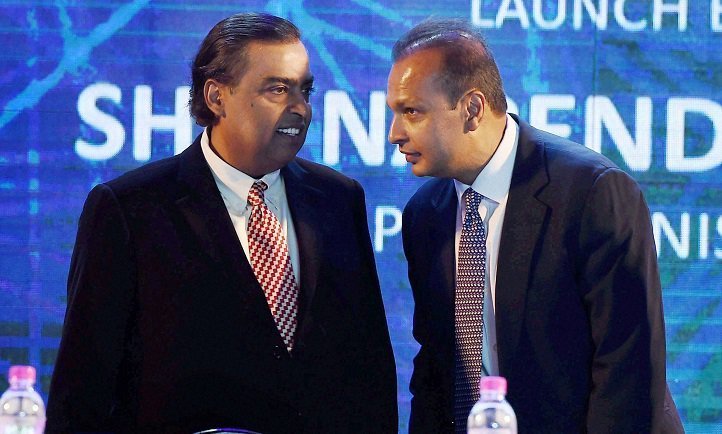 Kumar Mangalam Birla, chairman of the Aditya Birla Group said , "We are launching a new initiative to partner with and mentor entrepreneurs to commercialise their digitally-enabled product or service. This will provide an opportunity over the next five years to more than 10,000 entrepreneurs, potentially creating over a million new jobs."
What are the challenges?
According to a report published in Firstpost, India has 979.21 million telephone subscribers, as of January 2015. Of this, 952.34 million are wireless — 553.45 million in urban areas and 398.89 million in rural areas. The biggest roadblock to the campaign is the ever increasing demand for mobile connections which is bound to result in acute shortage of spectrum. A spectrum crunch would result in traffic congestion and call drops, a situation which has already become quite common.
Land Acquisition was the bottleneck fr Infra Projects – What cud b the bottleneck for #DigitalIndia ? Spectrum? Boom time for Digital Infra?

— Ambareesh Baliga (@ambareeshbaliga) July 1, 2015
Digital India is arguably Government of India's greatest pet project. Let us hope our prime ministers' dream of India becoming a land where high-speed digital highways unite the 1.2 billion Indians soon becomes a reality.
Feature image source: PTI