By now, the tale of people quitting their jobs and deciding to forge their own path in the country seems to be a dime a dozen. They'll quit, get some corporate sponsorship, and travel the country, sometimes even the world. The story of Karan and Saskia Sharma is a little different however. Saskia is from Germany and Karan is from Himachal, and they got married a little while ago.
Together, they've been running a project called the Garden of Love, which incorporates an orphanage in Dharamshala.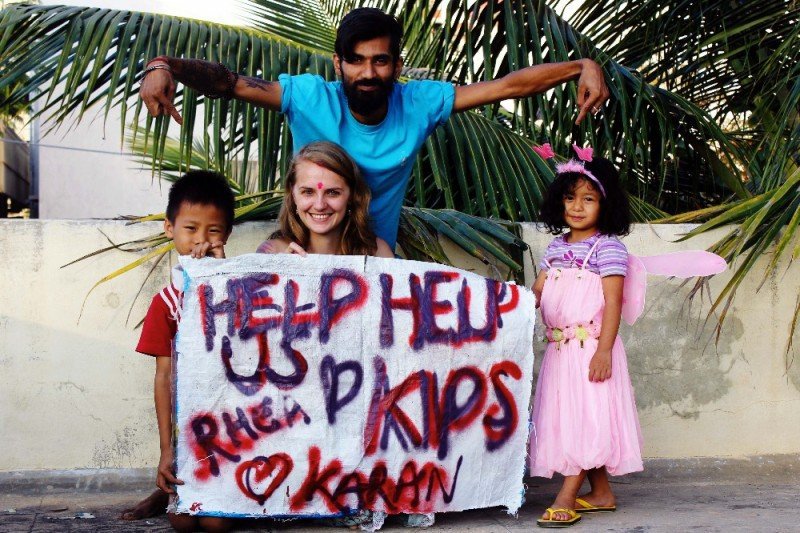 Soon after the two of them got married, they decided to travel around the country, using their art and any other skills they possessed to make the money to sustain them, and pursuing a sustainable lifestyle in the process. 
Apart from starting a crowdfunding campaign for their orphanage, they have also been travelling around India in a van (hand-painted by the kids) to raise funds for their orphanage.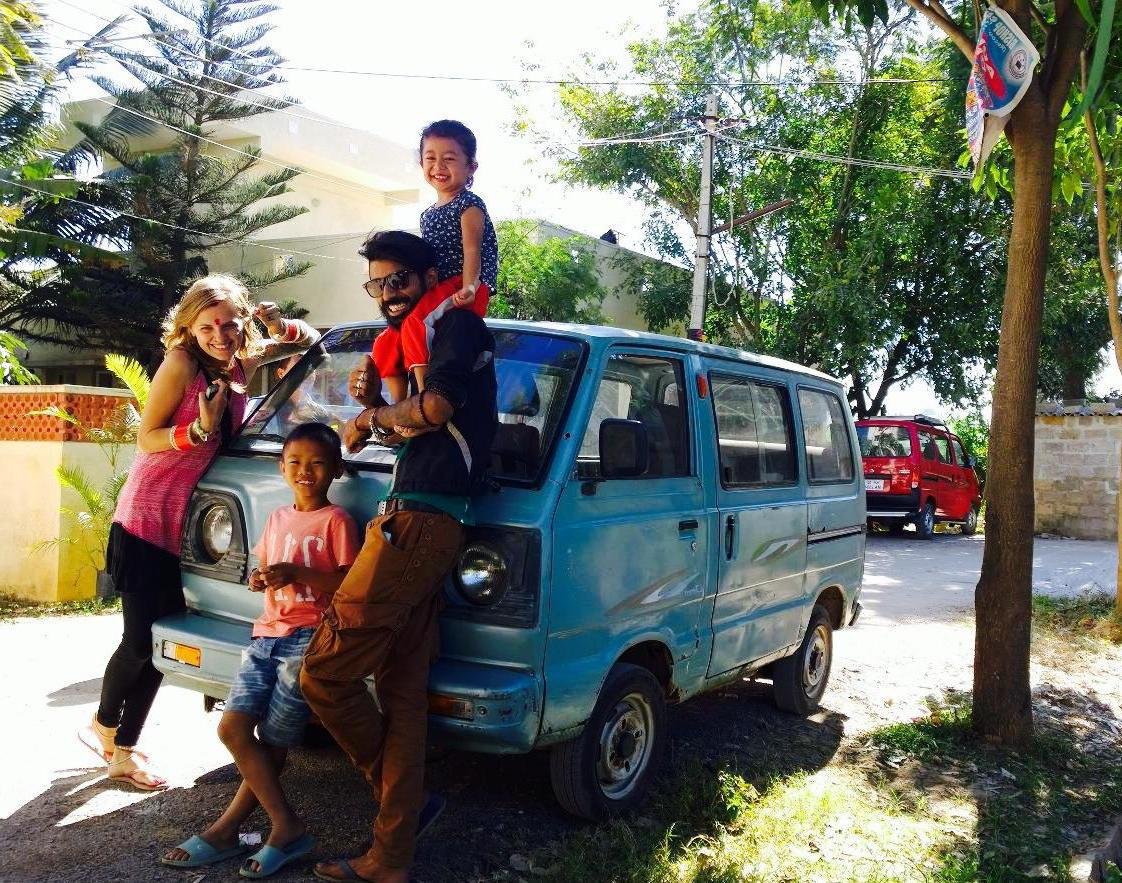 On their travels, they've come across countless street children, child labourers, orphans and children living in difficult conditions. They've tried to get in touch with the parents of all of these children, not just the orphans, in order to help them get access to education and help their parents with a job. 
They go around the country selling their art, as well as art created by some of the orphans. All of these proceeds go towards the orphanage.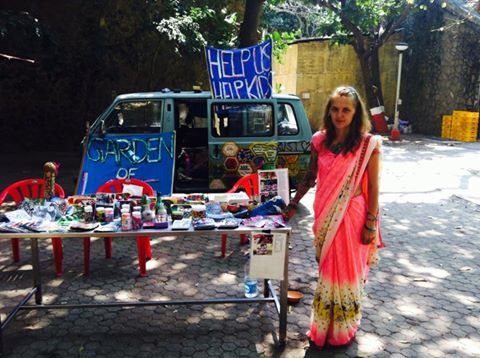 While travelling through Bengaluru, they also adopted two little puppies, who they take along with them in their van everywhere. Being dog lovers, they frequently recount tales of them helping injured and wounded dogs on their Facebook page.
The two have driven through Pushkar, Pune, Goa and a range of other places, and even helped out at an orphanage in Bangalore for a few months while travelling.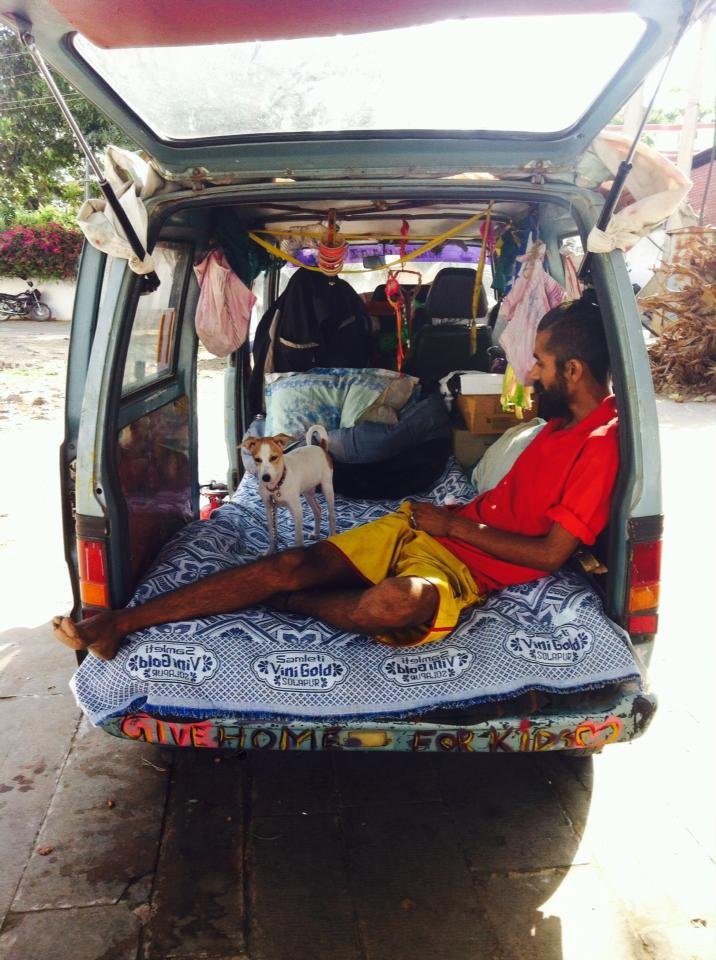 "The original idea was to stay there for a couple of weeks, enjoy, and then leave. But we ended up staying there for 2-3 months", Karan told Chaaipani.com. In fact, the couple finds their motivation in these kids, who inspire them to make a change in society's thinking as well as the environment. "We want to build the house completely out of recycled material and we want to grow our own food outside. Keep it as self sustained as possible."
"It's a drive to make people more aware about the real problems that we face today. About the flaws in our society and how it is our collective responsibility to make it right for the generations to come", Saskia told Chaaipani.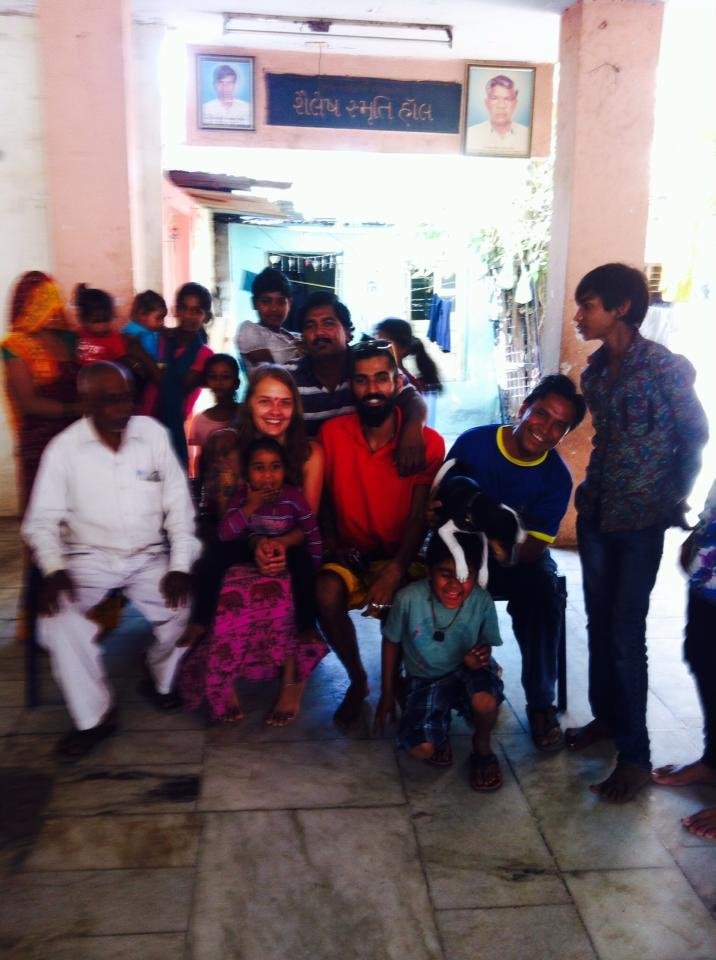 It's always good to get a solid dose of inspiration, as well as have important examples of a do-it-yourself attitude. At the moment, they're planning to start a cafe that sells their art in Bhagsu, to raise money for the orphanage. You can also donate to their cause at their Go Fund Me page, and get updates on their progress on their Facebook page.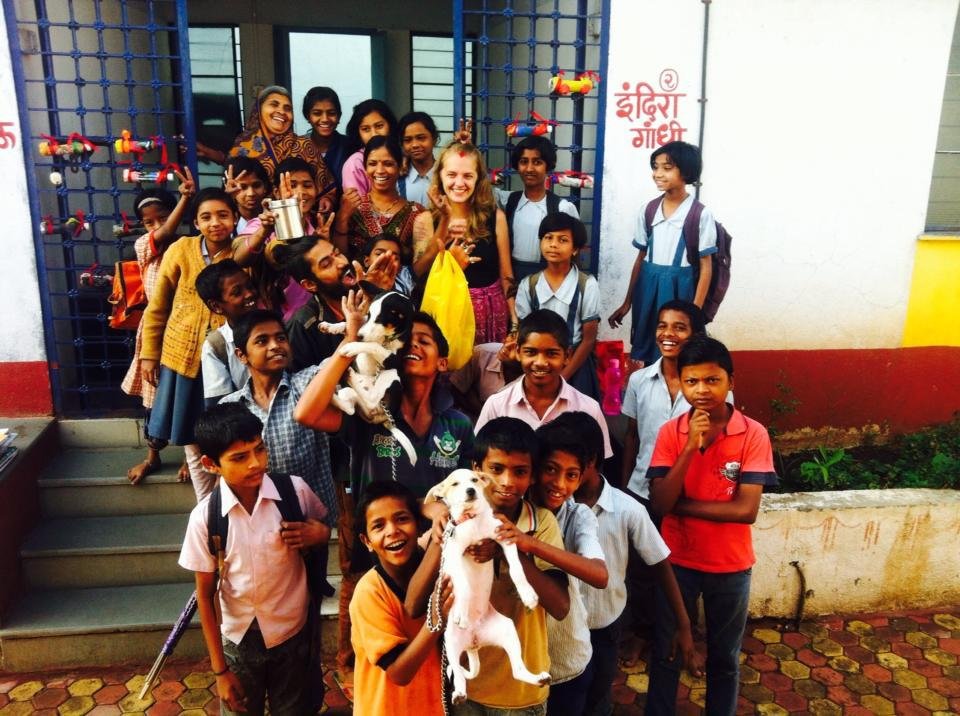 Images from Facebook.