India is undergoing a major cultural shift with the newer generations increasingly assertive and in sync with the rest of the world. These major changes in the traditional setting are bound to cause friction, and that is evident from this incident in Mumbai's queen of suburbs, Bandra.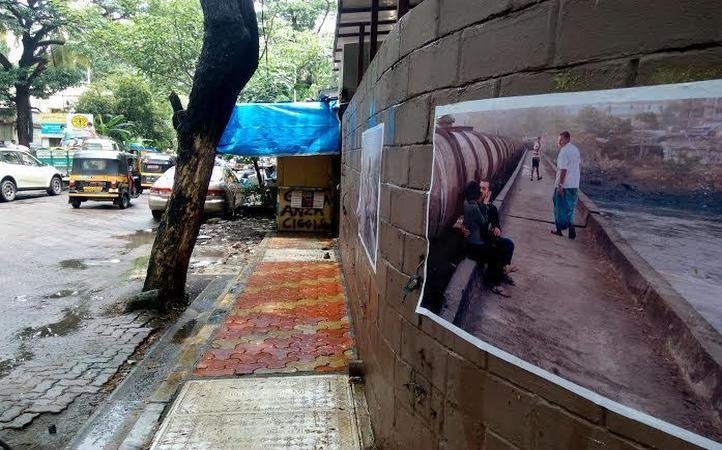 While the kiss of love campaign stirred up a lot of controversy for asking the right to kiss in public, a group of anonymous artists in Bandra has everyone talking.
Some daredevils installed pictures of lip-locked couples as banners, up against the walls of Bandra's Pali area.
Mysterious artists
The pictures feature foreigners kissing each other and are taken at locations ranging from Mahim creek to a random flyover. No one has any idea how the pictures appeared or who put them up, but they have managed to create ripples.
Many people in the vicinity have felt outraged by the pictures, as others just stare in amazement.A lot of residents are offended by the spectacle as they feel it's obscene.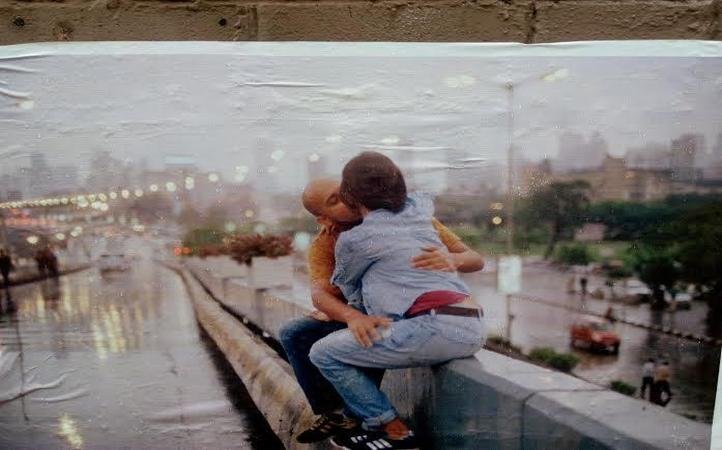 "This is not our culture"
Mustaq Motha, a doctor said, "This is not our culture. What is going on? I am shell shocked to see this. Whoever has done this should be severely penalised." Another resident said that the pictures were obscene and not suitable for college and school students that frequent the area.
A senior citizen said "Bandra was never like this. The foreigners have increased as has the influence of western culture on youth. The people in the pictures are foreigners; it is an insult that they are kissing on our city streets."
What's wrong with kissing?
But the younger people naturally disagreed and said that if people can kiss in films and on locations like bandstand, why have objection with pictures? Another student said, "The police have problems if young people hold hand and hug. Why should an expression of love not be allowed?"
Many other appreciated it as art and felt that kissing is commonplace. While some people were entertained, many were troubled by the bold expression, but no one knows where they came from.
Pushing the boundaries
While people wonder about the three sets of pictures adorning the streets, a website claimed that a group called 'Limits Within' was trying to push the boundaries of what is allowed and not allowed in public, with this campaign. The project will go on for a period of one month and might extend outside Bandra.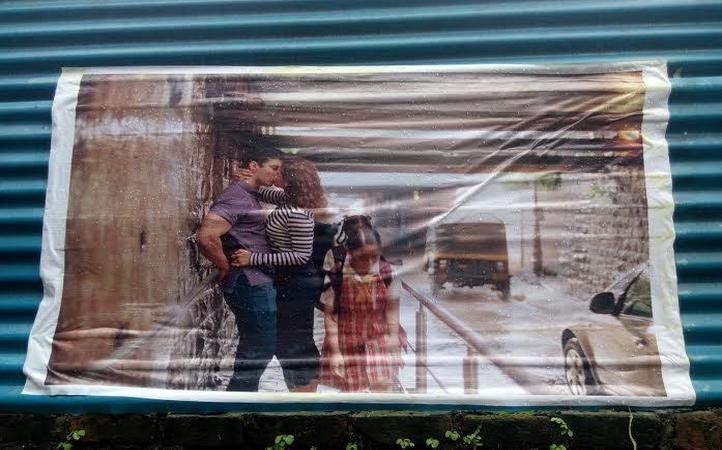 Will be taken down
As expected, the BMC was eager to take action against the activity. The Deputy Municipal Commissioner said that the ward officer will be instructed to take the posters down at the earliest and "Putting up posters is illegal and especially those that are obscene."
The debate about allowing couples to show their love in public has been raging on for a long time. It is high time that the society came to terms with a form of self expression which clearly refuses to be restricted.
While the pictures are a welcome escapade, locking lips can still get you locked up in this country.