In yet another incident of vigilantism in the name of cow protection, a tempo driver who was carrying cattle hide was beaten by gau rakshaks in Surat on the suspicion of beef. The incident happened on Sunday night when 62-year-old Ilyas Shaikh was stopped by a group of ten youths, reports Indian Express.
Despite him having an authorised contract from the Surat Municipal Corporation to carry the cattle, the youths suspected that he was carrying beef and thrashed him. He was rescued by the police who took him to the hospital where he has been admitted with multiple fractures, reports Indian Express.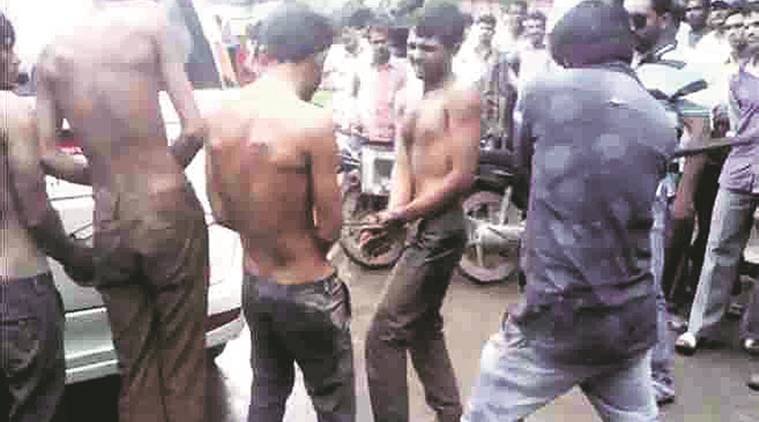 The police have launched an investigation and have registered a case against all the accused.
The incident is an addition to the recent list of brutal attacks on Dalits and minorities by self-styled cow vigilantes in Gujarat as well as across the country. The Una flogging incident where cow vigilantes publicly thrashed Dalits on the suspicion of cow slaughter in July skinning a dead cow created an uproar across the country. 
The outrage was so massive that Dalits organised nationwide protests with Prime Minister Narendra Modi himself demanding strict against such vigilantes.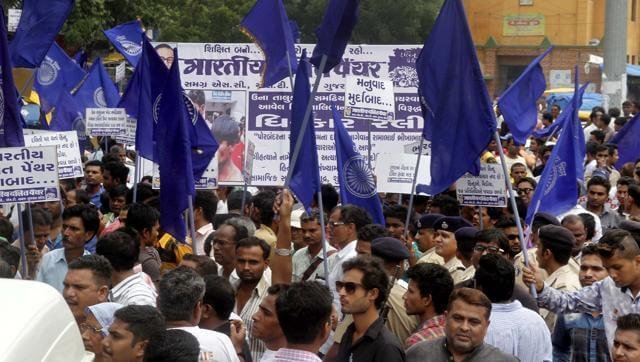 In the same month, Girish Sosa, a resident of Navsari was thrashed by gau rakshaks on the suspicion of carrying cattle meat in a plastic bag.
Recently, a 15-year-old Dalit boy was beaten by two men in Gujarat's Bhavda village because his father had refused to dispose of cattle carcasses. The boy's father Dinesh Parmar had refused to remove the carcasses to protest against the July 11 assault on Una youths.
 (Feature image source: PTI)