The festive season has already started and the entire country is gearing up for Durga Puja celebrations which will begin from 4th October.
Devotees across the country are coming up with innovations in making Maa Durga's idol. Amidst this, a puja committee in Kolkata has installed a Maa Durga idol made of 50kg gold.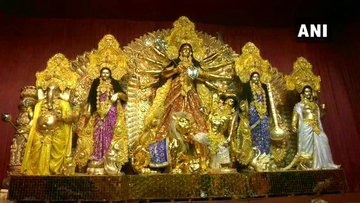 According to a report by Times Now, the organisers of Santosh Mitra Square Durga Puja have followed the tradition of using precious metals to adorn Maa Durga's idol for three years. This year, they have used gold.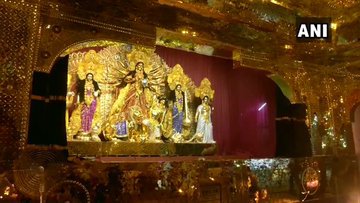 Around 250 people worked for three months to install this gold idol of goddess Durga.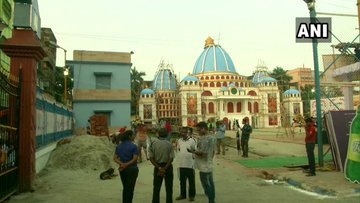 Talking to media, Sajal Ghosh, General Secretary of the committee, said:
"Only the arms of Maa Durga are made of silver but the whole idol from top to bottom has been made of 50 kilograms gold. Pandal's interior is a replica of sheesh mahal where several tonnes of glass have been used and the exterior is a replica of Mayapur's ISKCON temple."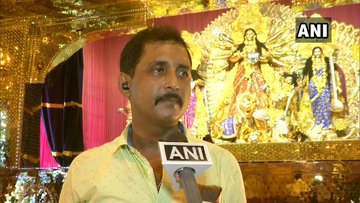 The main purpose behind creating this gold idol is to promote the gold artisans in West Bengal who have suffered a setback due to the advent of machines. Reports suggest that the gold which has been provided by jewellers would be returned back to them after the idol's symbolic immersion.