Son of late Nek Chand, the creator of the iconic 'Rock Garden', on Sunday alleged that an official from Prime Minister Narendra Modi's security asked him to leave the venue minutes before the Indian PM joined French President Francois Hollande for a tour of the iconic garden.
Anuj Saini, Chand's son, said he was asked to "go out" of the Rock Garden despite having an entry card issued by the UT Chandigarh Administration.
The incident took place about 10 minutes before the PM's arrival at the Rock Garden around 2.30 pm, Saini told PTI.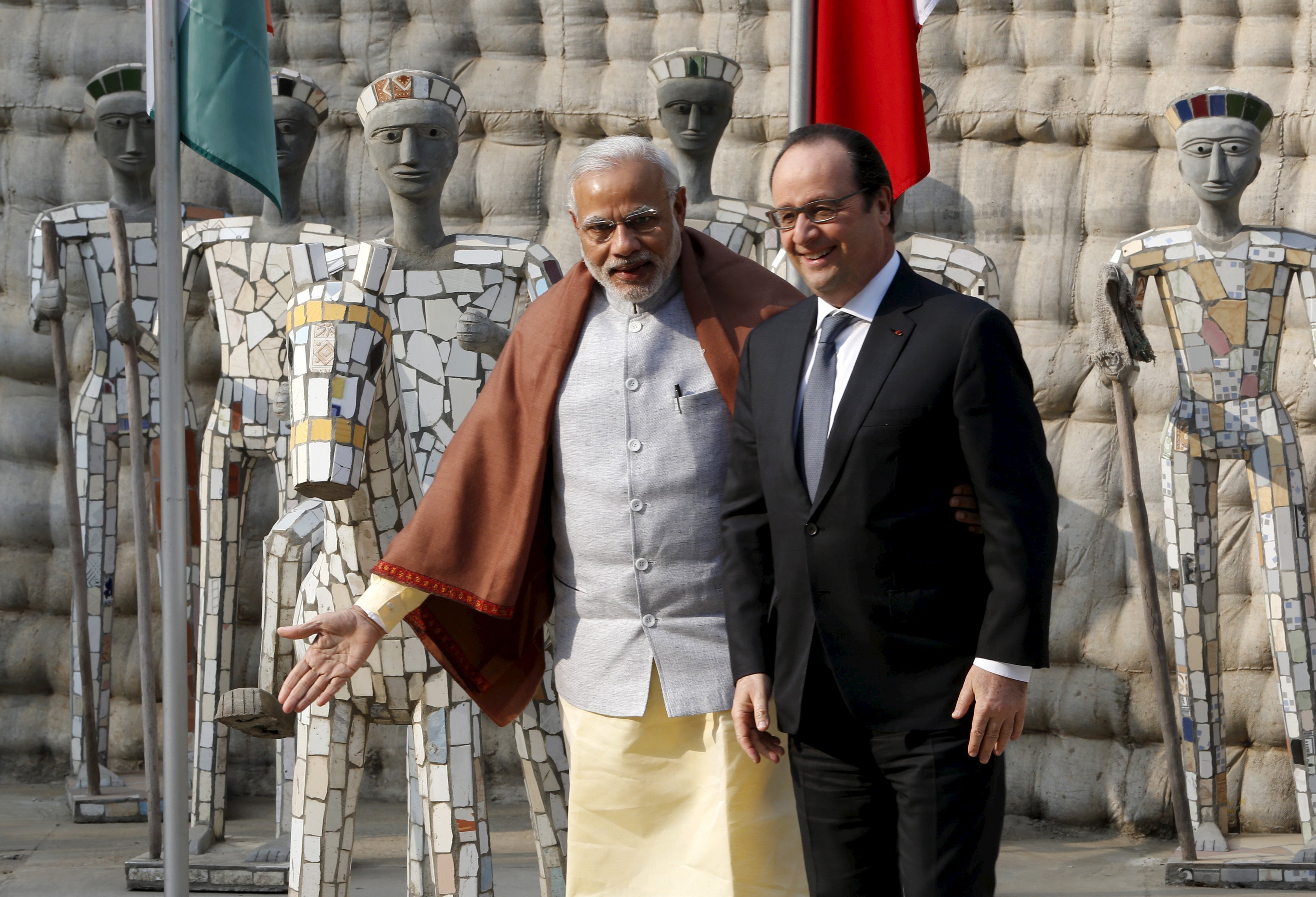 "I was standing inside the Rock Garden where Prime Minister Narendra Modi was to receive the French President. I had proper authorisation in this regard. But just 10 minutes before Modi arrived, PM's security official AIG Balwan Singh told me I was not allowed to stand there saying there was no order from the PMO," he said.
"To ensure that I leave the venue, a police official was also deputed (to escort me out). It was like I was being thrown out of my own house," he alleged.
Saini said he left the venue as he felt insulted. "Why should I have stayed there?"
Claiming he had a proper pass given by the government for the occasion, he said even UT Adviser Vijay Dev and Home Secretary Anurag Aggarwal asked him about the incident.
"They asked me who told me to go out. When I explained the whole situation to them, they said it was wrong," he said.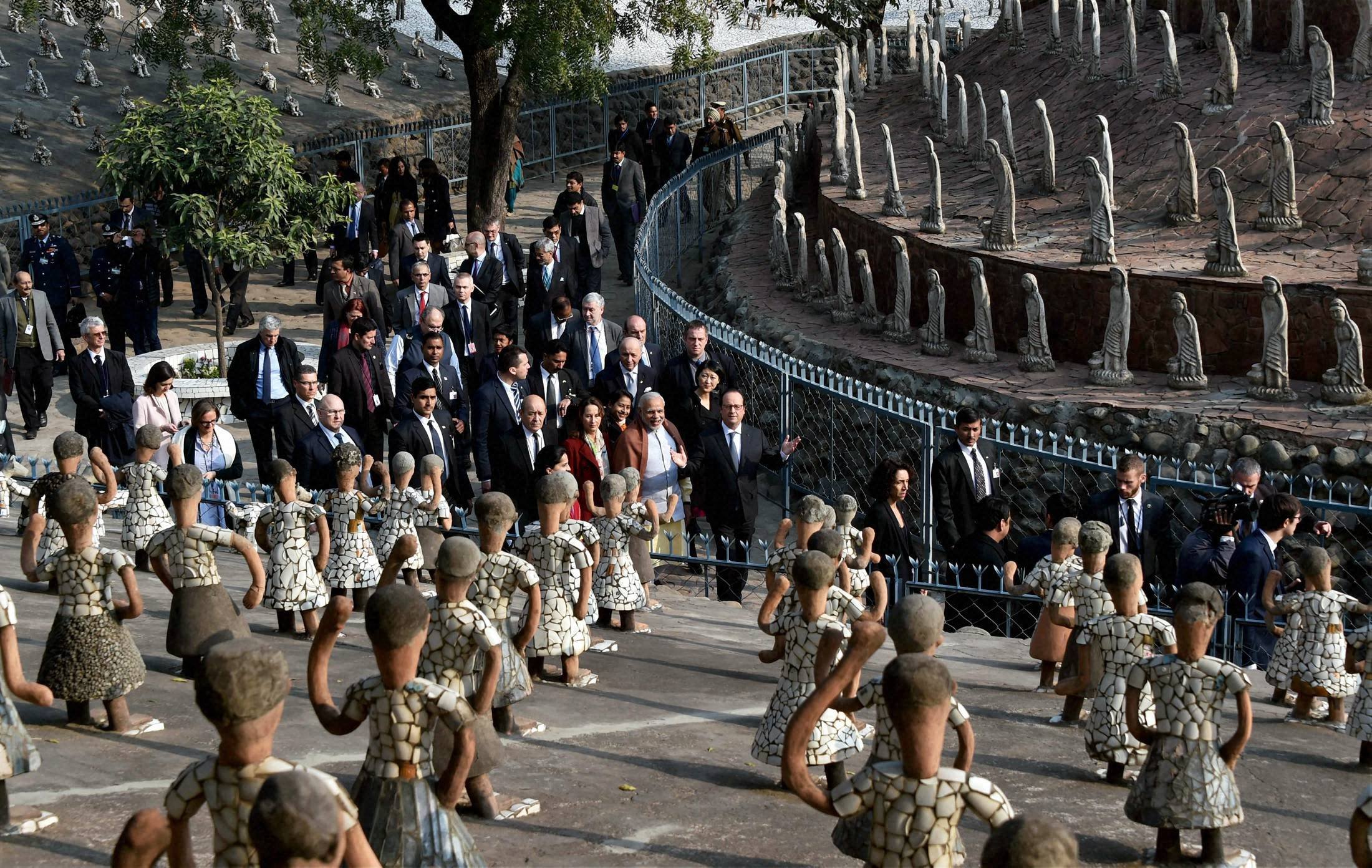 Feeling humiliated, Saini said he did not go back.
Late Nek Chand Saini was the creator of the iconic Rock Garden, that has amazed people for decades with his unique sculptures made from waste. 90-year-old Chand died in June last year following cardiac arrest.
He used waste like broken crockery, electrical fittings, glass bangles, bathroom tiles, wash basins and bicycle frames to make sculptures of men, women, animals and gods at Rock Garden, which is spread over an area of 40 acres.
Inaugurated in 1976, Rock Garden comprises several thousand sculptures set in large mosaic courtyards linked by walled paths and deep gorges.
Chand's creation also combines huge buildings with a series of inter-linking waterfalls.
More than 2.5 lakh people from India and abroad visit it every year with the annual revenue generated from ticket sales coming to around Rs 1.8 crore.
Feature image source: Twitter/ANI