India Test captain Virat Kohli on Thursday became the second cricketer after Rohit Sharma to join the Pro Wrestling League (PWL) bandwagon after he was on Thursday named as the co-owner of the Bengaluru Yodhas team.
The investment marks the cricketer's consistent foray into the business world over the years. Already, Kohli is a co-owner of an Indian Super League football club FC Goa. In September, this year, it was announced that he will also jointly own UAE Royals in International Premier Tennis Leagu e which will be led by Swiss great Roger Federer.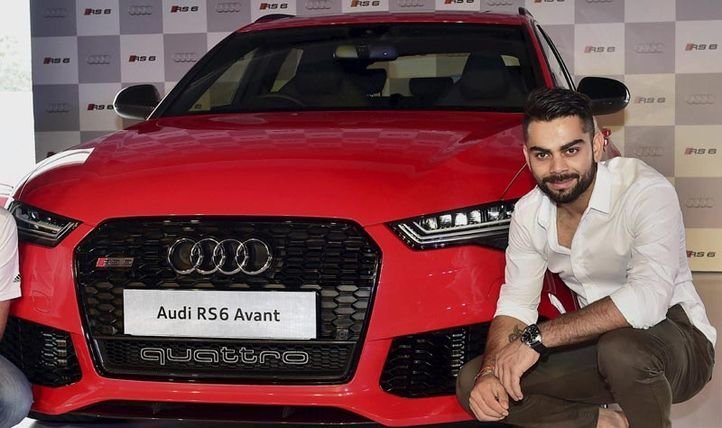 Virat Kohli at the launch of Audi's super sports car Audi RS6 Avant priced at Rs 1.35 crore in New Delhi in June 2015 | Source: PTI
Besides venturing in different sports franchises, Kohli also launched a fashion brand 'WROGN' in November 2014 along with Anjana Reddy's Universal Sportsbiz (USPL). He also invested Rs 90 crore in "Chisel" – a chain of gyms that is jointly owned by Kohli, Chisel Fitness and CSE, the agency that manages Kohli's commercial interests.
Even though Kohli's investments graph keeps an upward trend, he's not the only Indian cricketer who has started their own business outlets and franchises.
Here are 13 Indian cricketers who pumped their money in different business
1. Kapil Dev
The practice of turning to investments in business dates back to the former Indian captain Kapil Dev. According to The Hindu Business Line, Kapil Dev purchased a five-per cent stake in Zicom Electronic Security Systems Ltd in 2005.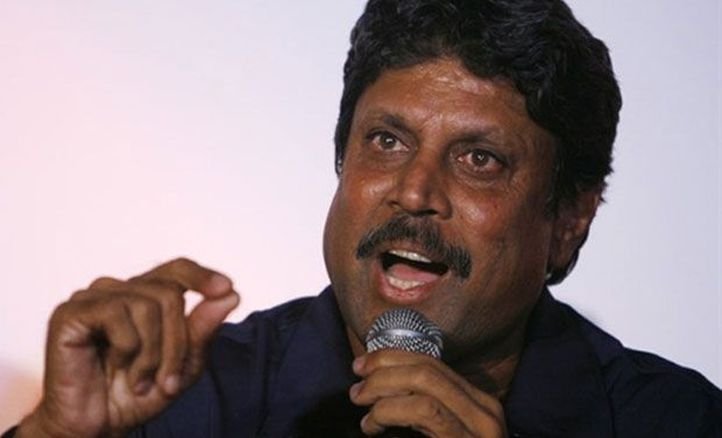 Former Indian cricketer Kapil Dev | Source: AFP/File Photo
In February 2009, Kapil's another company, Berget Buildcon Pvt Ltd entered into a marketing agreement with South Africa-based Enviro-Light Technologies, to launch eco-friendly street lights in India. He was successful in securing rights for sole distributorship from Enviro-Light.
2. Sunil Gavaskar
Apart from holding a number of records, the little master is also credited with starting India's first sports management company Professional Management Group in 1985.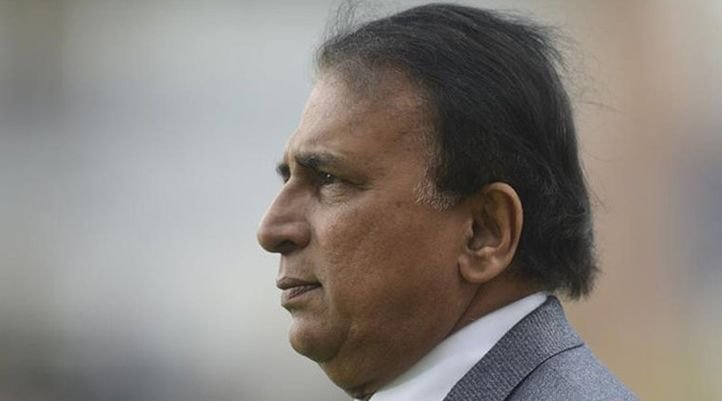 Sunil Gavaskar started India's first sports management company Professional Management Group in 1985 | Source: Reuters
Though remaining primary attached with cricket, PMG also had services in other sports. The company is said to have pioneered the concept of syndicating sponsored sports columns in leading newspapers in India.
In 2014, Gavaskar was revealed as one of the four men who own Singapore team in the International Premier Tennis League.
3. Sachin Tendulkar
In 1995, Sachin signed a record deal worth Rs 30 crore with WorldTel – a part of an International Telecommunications Union initiative to develop telecommunications sector in developing countries. Six years later, his contract with the company was worth Rs 80 crore. In 2006, Sachin signed a contract worth $40 million that gave International advertising giant Saatchi and Saatchi his marketing rights.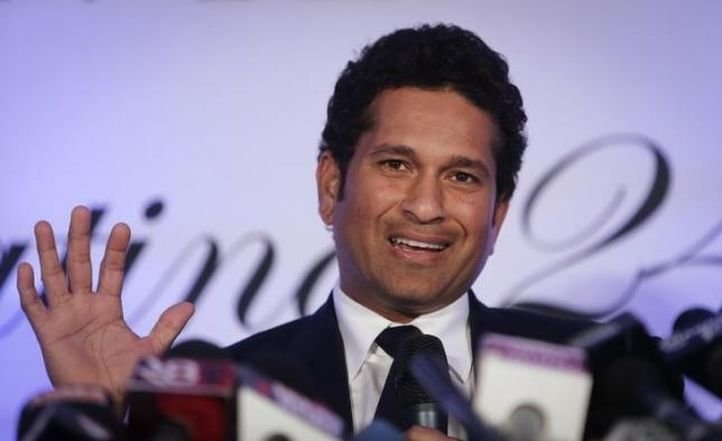 Indian cricket player Sachin Tendulkar speaks during a news conference a day after his retirement in Mumbai November 17, 2013 | Source: Reuters
He also jointly owned two restaurants 'Tendulkar's' in Mumbai and 'Sachin's' in Mumbai and Bangalore. However, both the restaurants were shut down in 2005 and 2007 respectively after they failed to attract customers. In 2012, it was reported that batting legend was turning his attention back to his restaurant business and was looking for new locations and business partners.
Sachin also entered into a joint venture named the 'Future Group' in 2007. The brand launched products in the health supplement, sports goods, fitness equipment and lifestyle accessories categories.
He also co-owns Kerala Blasters, a football club in the Indian Super League.
4. Anil Kumble
The former Indian spinner became a sports entrepreneur in 2010 with his sports consultation and training company TENVIC sports. The company works in tie-ups with schools and youngsters, providing structured training and coaching at grassroots level.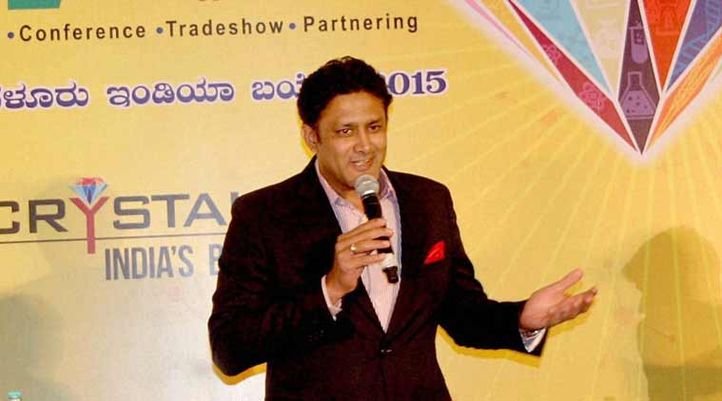 Former Indian leg-spinner Anil Kumble | Source: PTI/File Photo
Former chairman of BCCI's (Board of Control for Cricket in India) technical committee, Kumble was in the middle of a row over the allegations of conflict of interest recently. In December this year, Kumble stepped down from his post of chief mentor for IPL team Mumbai Indians.
5. Sourav Ganguly
With speculations of Sourav Ganguly trying to start his own brand, in 2014 the former Indian captain hired a management graduate from Indian Institute of Management Calcutta.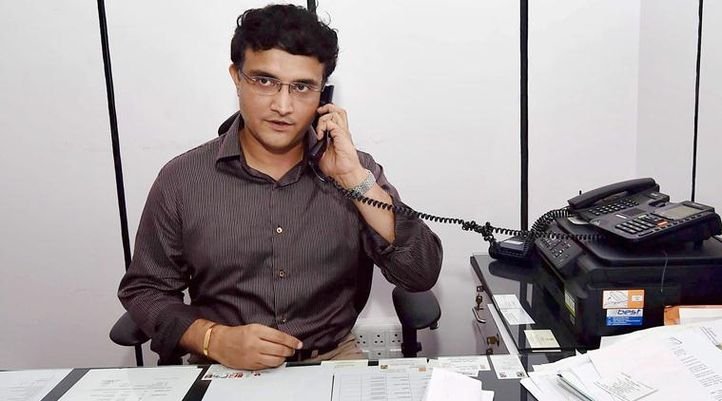 Sourav Ganguly on the first day in his office at Cricket Association of Bengal after taking over from Jagmohan Dalmiya in September 2015 | Source: PTI
His association with football also helped him establish Indian Soccer League's first ever team Atletico de Kolkata in partnership with world famous Spanish La Liga club Atlético Madrid.
6. M S Dhoni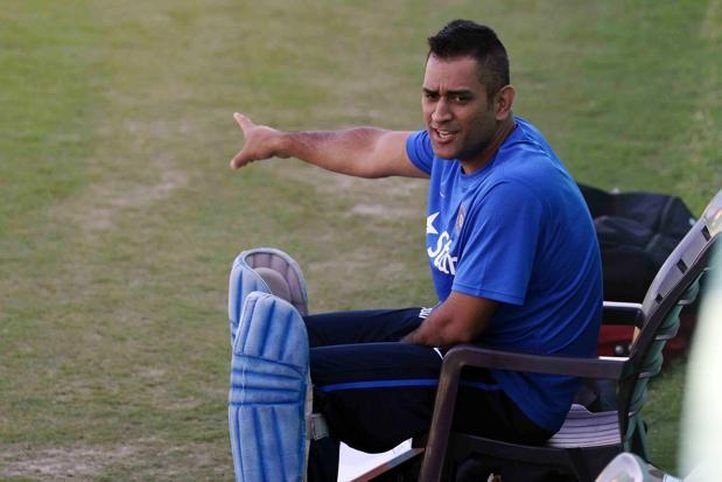 A file photo of India's one-day cricket captain Mahendra Singh Dhoni | Source: AFP
A biographical film produced by Rhiti Sports Management, a company that manages Dhoni's commercial interests, is set to be released in 2015.
7. Yuvraj Singh
Back in the field after battling cancer, the aggressive left-hander also started showing attention towards business. His company YouWeCan floated in 2015 along with co-founder Nishant Singhal, helps young entrepreneurs to tap into new opportunities to build new brands.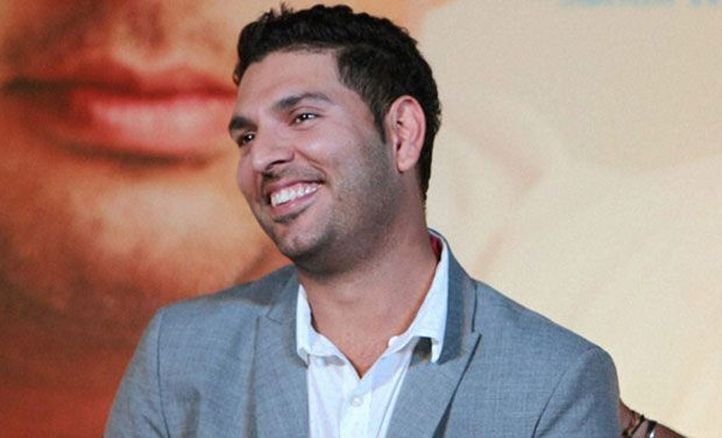 Indian left-hand batsmen and bowler Yuvraj Singh | Source: PTI
Ranging from beauty services to healthcare, the company has invested in a number of online startups. YouWeCan has invested in a spurt of online startups across different sectors, ranging from beauty services to education.
8. Zaheer Khan
Much before announcing his retirement, Zaheer had already made plans for his second innings outside the field.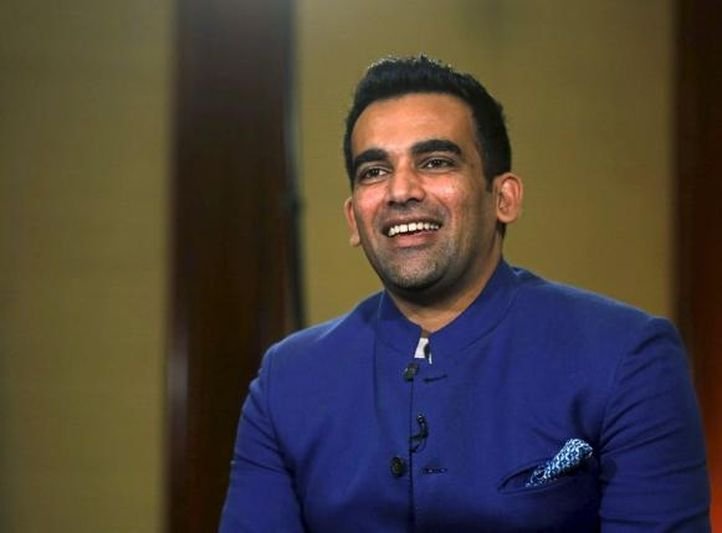 Indian cricket player Zaheer Khan speaks during an interview after announcing his retirement from international cricket in Mumbai, India, October 15, 2015 | Source: Reuters
9. Virender Sehwag
The former Indian opener joined the league of cricketer-turned-businessmen in 2011 after he set up his Sehwag Cricket Academy for budding cricketers in Jhajjar district of Haryana.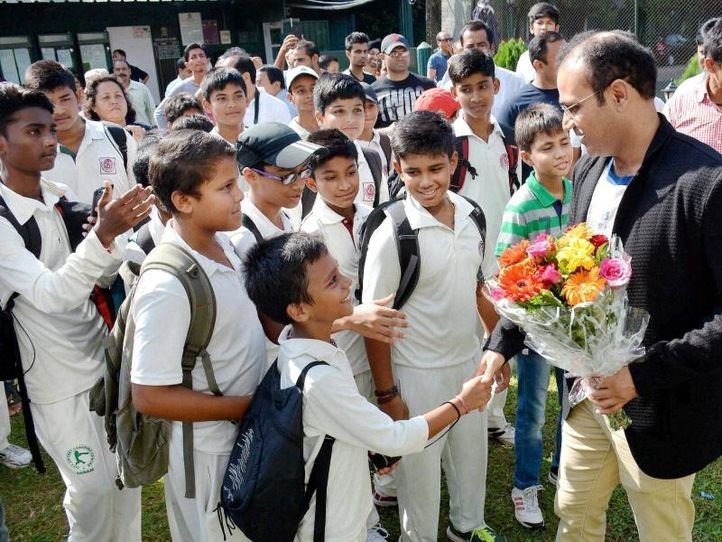 Virender Sehwag greeting school children in Guwahati in October, 2015 | Source: PTI
"The Academy, with its state-of-the-art facilities and renowned coaches, promise to provide quality training to budding cricketersworld-over. Through our structured coaching programs, regular matches & tournaments and advisory sessions with experts, young talents are chiseled to become skilled cricketers," the academy's website reads.
He also started a school Sehwag International School which is ranked second in Haryana district in terms of quality of education and facilities.
10. Robin Uthappa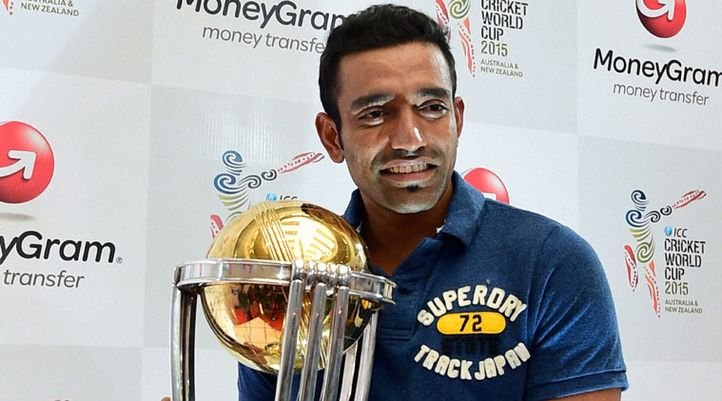 Indian batsman Robin Uthappa holding ICC Cricket World cup | Source: PTI/File Photo
11. Suresh Raina
The left-hand batsman joined the owners-club of Hockey India League (HIL) after he was announced as the co-owner of franchies team Uttar Pradesh Wizards in 2014.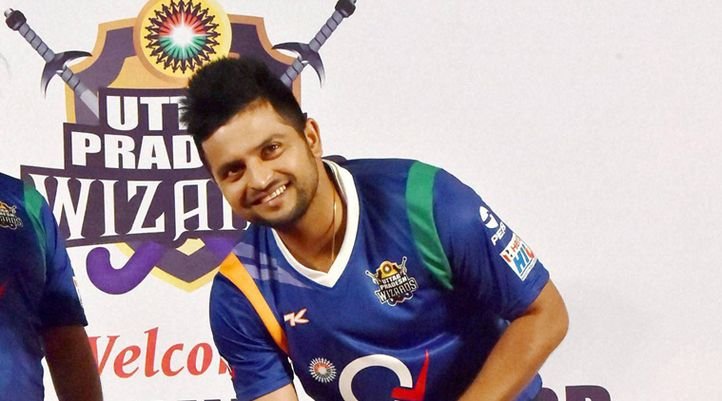 Suresh Raina joined the Hockey India League (HIL) franchise team, Uttar Pradesh Wizards, as its co-owner | Source: PTI
12. Umesh Yadav
Following the footsteps of his teammate Yuvraj Singh, the pacer Umesh Yadav has pumped his money into a Kolkata-based fashion startup Fashionove.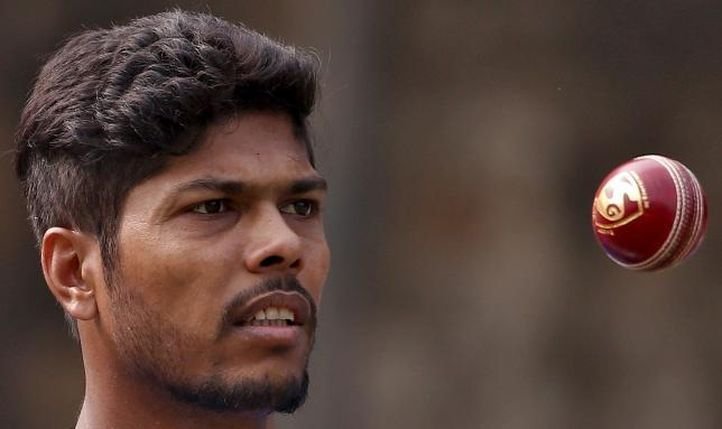 Umesh Yadav tosses the ball during a practice session ahead of the fourth and final test cricket match against South Africa, in New Delhi, India, December 2, 2015 | Source: Reuters
The startup jointly owned by Umesh and two others connects shoppers with local independent fashion stores and boutiques.
13. Rohit Sharma
Arguably his first investment as a cricketer, Rohit Sharma was last week named a co-owner of the Pro Wrestling League team UP Warriors.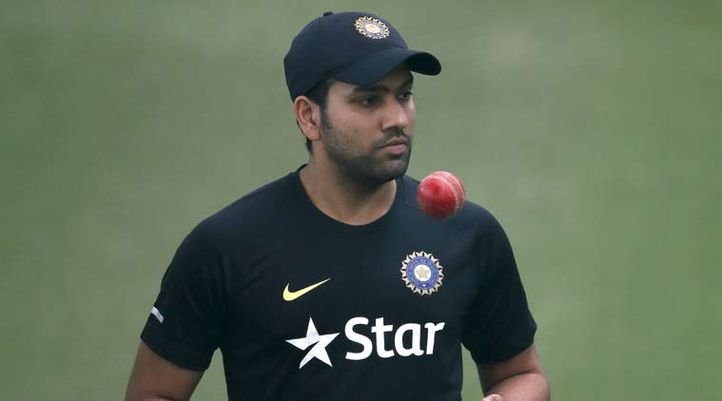 Indian cricketer Rohit Sharma during a practice session | Source: Reuters/File Photo
Sharma was followed by his teammate Virat Kohli who co-owns Bengaluru Yodhas team in the PWL.
Feature image source: ScoopWhoop