Crime in the capital is a well known affair, it is the primary reason pubs and bars in Delhi barely stay open past 1:30 am. There could be several reasons for this, but primarily it has to do with the crime that permeates this city. Crime that takes place not only on the roads and dingy alleys, but inside some of Delhi's most prestigious pubs, night clubs, and hotels.
Here is a list of crimes that have taken place in Delhi's once popular haunts:
1. Shooting at Old Box Cafe, Palam Vihar: 18-year-old fatally shot inside a cafe in Palam Vihar on Aug 24.

Mohit Janghu was having tea with his uncle on August 24, 2015 when the accused walked into the cafe and shot him thrice in the head, chest and stomach. A CCTV camera outside the cafe pictured the criminals standing by their car before entering the premises at 9 pm. They were then seen fleeing in their car at 9:12 pm. The cops arrested four of the five accused from Himgiri Chowk near Sector 10 A on August 26.
Mohit was taken to the hospital by his uncle and others in the cafe and was pronounced dead. The exact reason behind the crime is still unknown, however, police suspect Mohit and the main accused Abhishek had an altercation over 20 days ago. However, they had allegedly solved the issue between themselves. However, the preliminary investigation suggests the cause is personal enmity.
2. Brawl at Keya, DLF Promenade: Three men arrested for allegedly forcibly entered into the night club.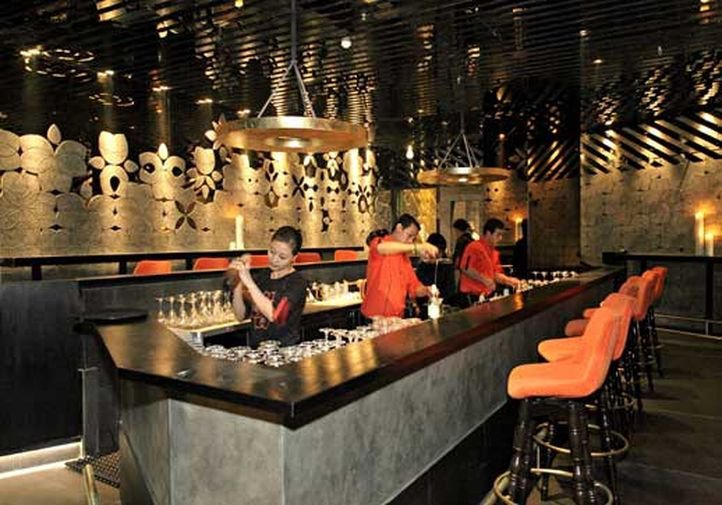 Police investigations suggested that about eight men, including the relative of a politician accompanied by armed bodyguards, had on June 27 2014, turned violent when bouncers refused to let them into the popular south Delhi bar, Keya.
The group was also said to have been carrying daggers which led to three people suffering serious injuries in the ensuing clash. Evidently one of the eight tried to stab the bouncer that refused them entry, the bouncer brandished the weapon and stabbed him and another back.
The accused had been arrested, however, due to shoddy due process, the main accused was thought to be a victim and let off.
3. Jessica Lal's murder at Tamarind Court: Jessica Lal shot dead

Jessica Lal shot dead for refusing to serve drinks.
Possibly one of the most famous cases of wealthy and influential people making a mockery of the Indian judicial system.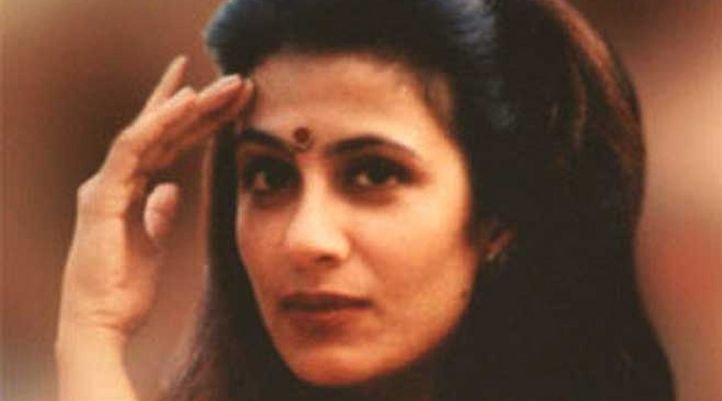 Jessica Lal was a model from Delhi and was working as a celebrity barmaid at Tamarind Court night club in Delhi. At 2 am on April 30 1999, a man named Siddharth Vashisht (also known as Manu Sharma) shot and killed her in front of dozens of witnesses.
Manu Sharma was the son of Congress MP, Venod Sharma a wealthy and influential politician from Haryana.
During the first trial that concluded on February 21, 2006, Manu Sharma and a number of others with him were acquitted. After a great amount of media and public pressure, the prosecution appealed and the Delhi High Court conducted proceedings in a fast track court. The trial court judgement was overturned and Manu Sharma was found guilty. He was sentenced to life imprisonment on December 20, 2006.
4. Naina Sahni tandoor murder case: Naina Sahni's body chopped & burnt in a tandoor.
Suspected of having an illicit relationship with someone, Naina Sahni was murdered by her husband in the infamous Tandoor murder case.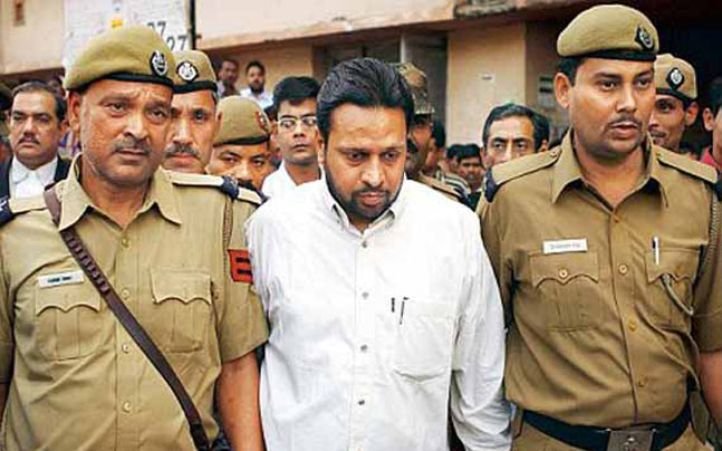 Both Naina Sahni and her husband Sushil Sharma were part of the Congress party. Sharma had a problem with Naina's relationship with Matloob Karim, who also worked for the party. He believed they were having an affair.
One evening in July 1995, Sharma walked into his home and saw Naina having a drink while on the phone. As soon as she saw him she hung up the phone, this automatically prompted him to check who she called, upon releasing it was Matloob, Sharma shot Naina in a fit of rage.
In an attempt to get rid of the body, he took her body to the Indian restaurant Bagiya, where he left her with the manager, Keshav Kumar. The body was chopped up and burnt in the tandoor. Police arrested Kumar but Sharma managed to flee. However, on July 10, 1995, he confessed to his crime and surrendered. Sharma was sentenced to life in prison.
4. Natasha Singh's mysterious death from Hyatt's terrace
The story of a young, beautiful woman, that quickly turned into a Bollywood melodrama filled with lies, deceit and mystery.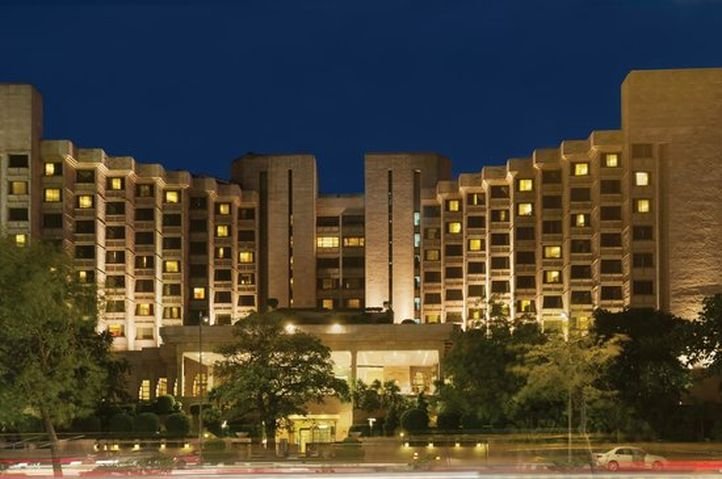 On March 17 2002, socialite-photographer Natasha Singh, who was also Congress leader Natwar Singh's daughter in law, fell from atop the Hyatt Regency hotel in New Delhi and died. As the police probed the death, the speculation oscillated between suicide and murder.
In July 2002 the police closed the case and claimed that Natasha Singh had committed suicide. They believed she had consumed alcohol and Alprax tablets and then jumped to her death. The police also cited a number of text messages she had sent before her death bidding farewell to her loved ones. They also used the statements of her parents and brother who said they do not suspect foul play.
Despite the evidence, there have been many claims to the contrary. There are people who believe her former husband or a man she was having an affair with had something to do with her death. However, nothing has been proved.
5. Assault, molestation at Tonic: T

hree drunk men slapped & molested a girl. Cops refused to help
Heinous Crimes In Delhi's Pubs & Bars That Left The Entire Nation Shocked
An example of the lackadaisical approach of the police towards the safety of women.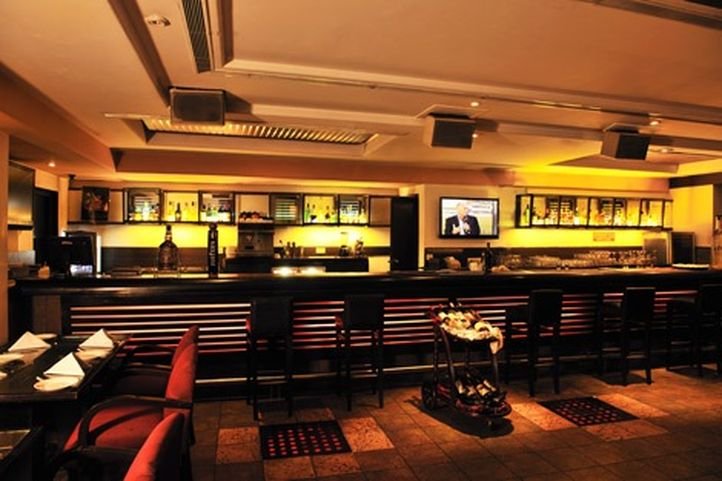 A 49-year-old interior designer was waiting for her friends at the popular bar Tonic in Saket in July 2011. While she waited, three inebriated men approached her and tried to start a conversation.
" When I brushed them aside, they got angry and started arguing with me. There were no bouncers inside the pub so I went outside to call the security guard. I was amazed to see that no security guard was deployed at the bar," she said as quoted by NDTV .
She also alleged that the three men then slapped her and molested her. She ran outside and made a call to the police control room (PCR). The police refused to register an FIR, so the woman called her lawyer for help, he told her to go to a hospital and get medical tests done. After the test, the victim went by herself to the Hauz Khas police station as the police accompanying her had vanished. Even at the station the police refused to file an FIR.
After much arguing the FIR was filed at 3 am, however, in the report it claimed to be registered at 10: 15 pm. Also, they did not give a copy to the victim till the next day, citing technical reasons. Three people were arrested in connection with the case.
Delhi's nights have stood testimony to a history of blood and crime. Will it ever be able to shed the tag of being unsafe for women?