It has been barely ten days since the sight of a crocodile crawling on Goa's Morjim beach shocked and attracted attention of tourists and locals alike. Now another crocodile has been seen on the Miramar beach near Panaji. Only, this croc was found dead.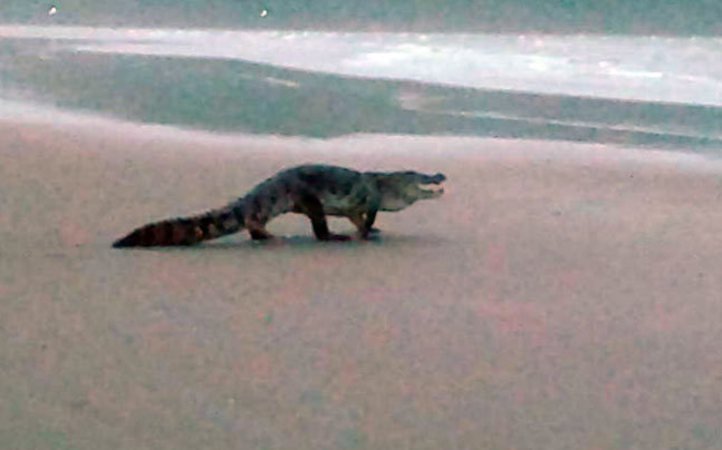 The reptile's carcass has been sent for postmortem as authorities try to figure out how it ended up there. Miramar is among the most densely populated shorelines, and is situated in an urban area. The crocodile seems to have come from the nearby Chapora river and wandered onto the sea shore.
On July 17 a live crocodile crawling on Morjim beach around 30 Kms from Panaji, had left people and authorities stupefied. The frequent appearances of these aquatic reptiles on beaches have pushed the forest department into action.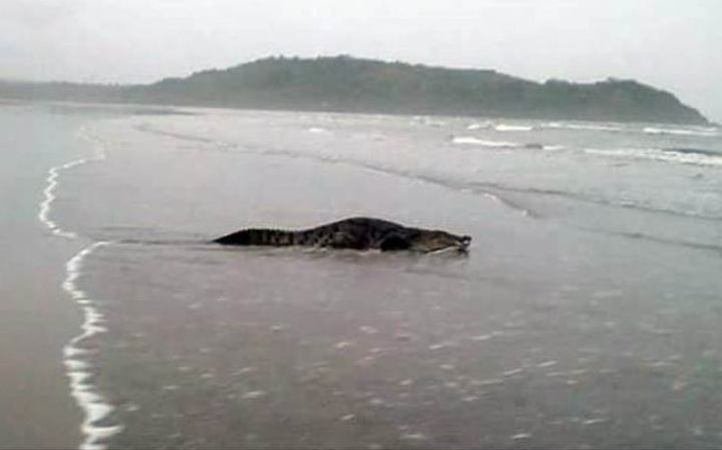 In the previous incident it was claimed that a "rival tourism destination" was trying to create trouble by planting the crocodile on the beach, and that the media was "blowing it out of proportion."
Keep your eyes open when in Goa, you might just have an unlikely companion for that early morning walk on the beach.
Read more: