For the first time, CRPF has deployed a team of women commandos in anti-Naxal operations in Jharkhand. The 135 women belonging to the 232 battalion's Delta company are currently undertaking operations under the close supervision of CRPF's 133 battalion in Naxal-infested forests on the outskirts of Ranchi near Khoonti area. Sanjay A Lathkar, CRPF IG of Jharkhand, said, "On October 17, a company of woman commandos was for the first time inducted in CRPF to counter Naxal insurgency in Jharkhand. They have started carrying out anti-Naxal operations".
Neeraj Pandey, CRPF Commandment of 133 battalion, said, "The women are brave and currently undertaking first hand experience of anti-Naxal operation in forests outside Ranchi. They have been provided extensive training in CRPF academies specially for countering Naxals". "Since the induction of women commandos, the strength of our operation in Naxal-infested areas has increased two-fold," Pandey said.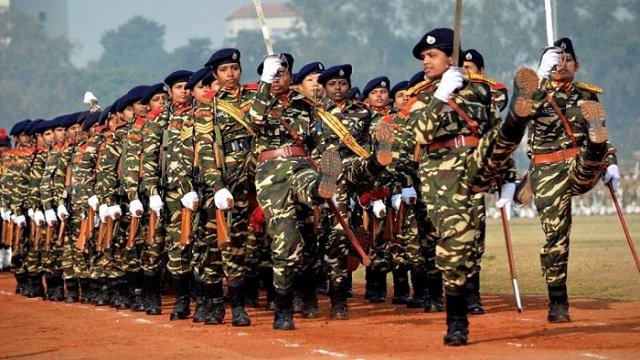 The women commandos are second to none and have been given training on a par with men. They are equally able to tackle the Naxal issue, he said. "We wanted to serve our country and that is why we are here. We have resolved to eradicate the Naxal menace completely as it is not only harmful and fatal for people but also affecting the progress of the country," said Shakti Tirkey, Delta company commander who is heading the 135 woman commandos.
GVH Giri Prasad, DIG, CRPF said women commandos come handy in several situations while carrying out anti-Naxal operations. "It was felt that to tackle women Naxals, there should be women commandos who must be equally capable of neutralising Naxals. The women commandos are well prepared and well groomed to face any situation and hardships. There is no difference between a man or a woman commando," Prasad said.
The woman commandos are experts in carrying out all types of anti-Naxal operations. They have be trained in several case studies and carry out their operation in a perfect manner. They are equipped with modern weapons and software to assist them in executing their plan, the CRPF officers said.
(Feature image source: PTI)