A Central Reserve Police Force (CRPF) Commandant, Chetan Kumar Cheetah, who had been fighting for his life for almost two months after he got shot during a gun-battle with terrorists in Jammu & Kashmir in February, has finally regained consciousness and is in a stable condition.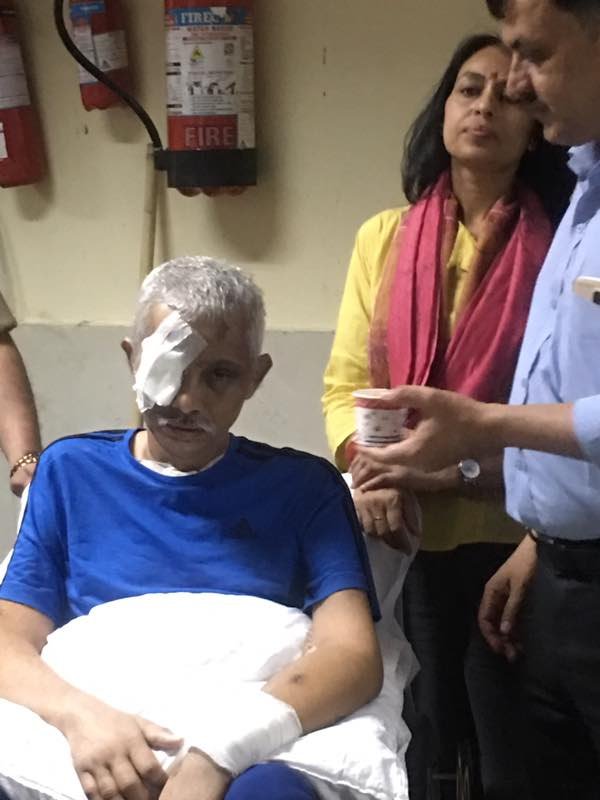 Cheetah was shot with at least 9 bullets during a gun battle with terrorists in J&K's Bandipora district on 14 February, 2016, in which at least three other soldiers and one militant was killed. 
The 45-year-old Cheetah, who is in charge of the 45th Battalion of the force in the Kashmir valley, had been in a coma and had been receiving treatment for his injuries in All India Institute of Medical Sciences (AIIMS)'s trauma unit in New Delhi. 
According to the soldier's wife, Uma Singh, Cheetah recovered not just due to the the medical treatment he had received but also due to his resilience and determination to recover. 
"He is a very determined person and a fitness freak. I always knew he would recover," Uma told Times of India. 
Cheetah suffered from a "maxillofacial" injury, including severe head, and jaw injury and damage to right eye. He also suffered injuries in his upper limbs, hands and pelvic region, Indian Express reported. 
Cheetah, who had to undergo multiple brain surgeries including two CSF diversion procedures to drain fluid from the brain and several debridement procedures for the removal of damaged or infected tissues, will be discharged on Wednesday, doctors at AIIMS told Hindustan Times.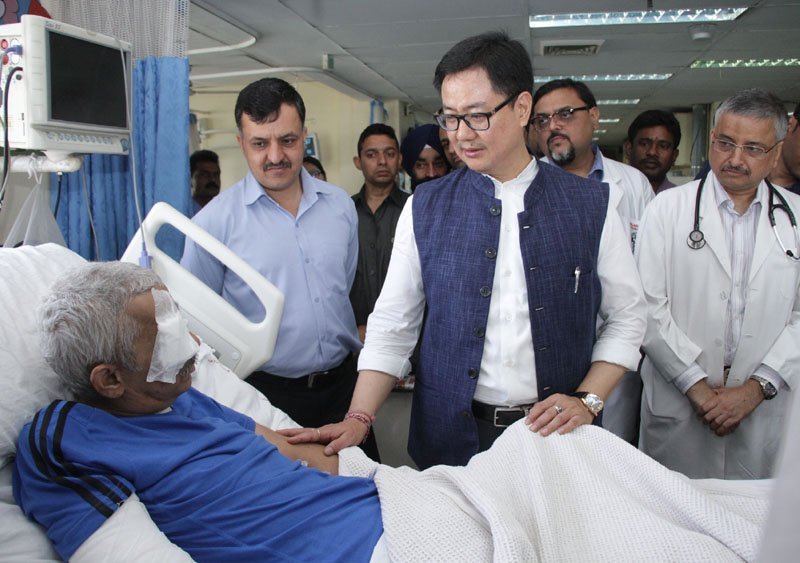 During his stay at AIIMs, the hospital was visited by the chief of army, Bipin Rawat, and later by Home Minister Kiren Rijuju, both of whom sought the best medical treatment for the injured soldier and ensured full government support to help him get better. 
In fact, Rijuju visited the soldier today as well after he regained consciousness to inquire after his health and progress. 
Feature Image Source: Twitter/Twitter