Cyber crime is a real problem. Often overlooked, cyber crime cases in India have increased exponentially within a span of 10 years — from 23 in 2004 to 72,000 in 2013. And these are only the reported cases.
Cyber bullying and cyber stalking have become an easy way for criminals to abuse others without revealing their true identity.
September 2014 – 11-year-old girl from Gurgaon attempted suicide after receiving threats and being stalked via Facebook.
June 2014 – A 17-year-old schoolgirl in Kolkata committed suicide after one of her friends posted a morphed picture of her on Facebook.
Given the situation, we thought it absolutely essential to share the incredible story of this brave, young woman who went all out to find her cyber bully.
It was just another day of Instagram-ing for Neha Rajadhyaksha. She got her hands on a friend's phone to post a picture on her Instagram .
And soon enough, she got this flattering comment.

Excited, she opened her inbox to find this: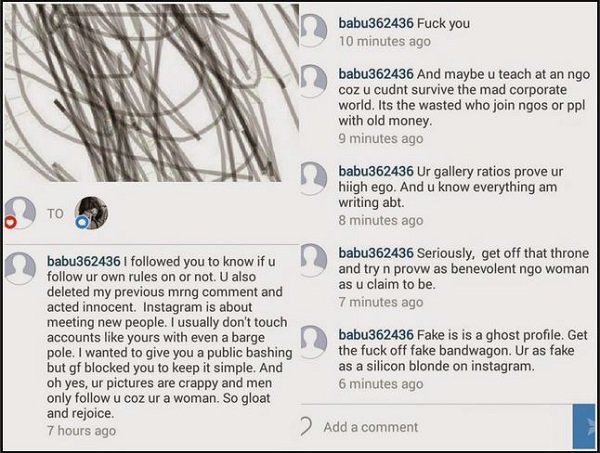 @babu362436 was unknown to her. Worse, this unknown person seemed to hate her.Confused, and wanting to avoid further contact, she apologised and blocked the profile.Minutes later, her phone buzzed again.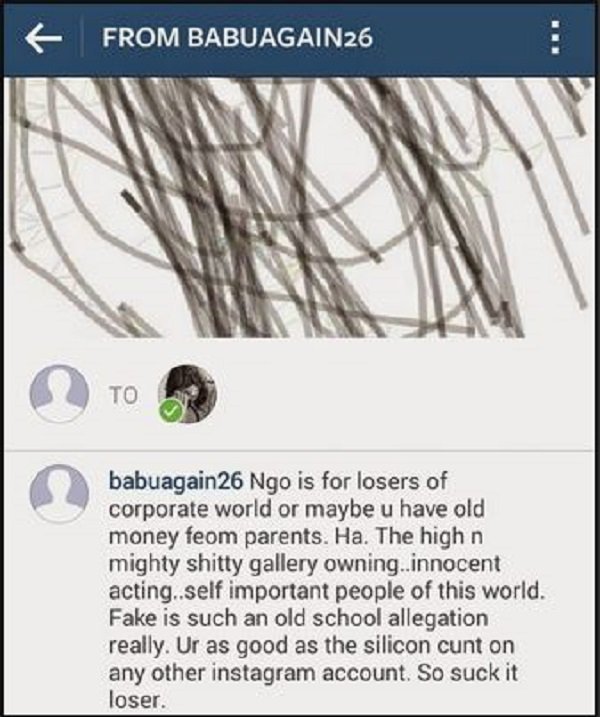 After that message she was sure about two things.
1. @babuagain26, whoever he was, hated her profession and had no qualms about being offensive.
2. He REALLY wanted to offend her.Suddenly @babuagain26 was all over her notifications.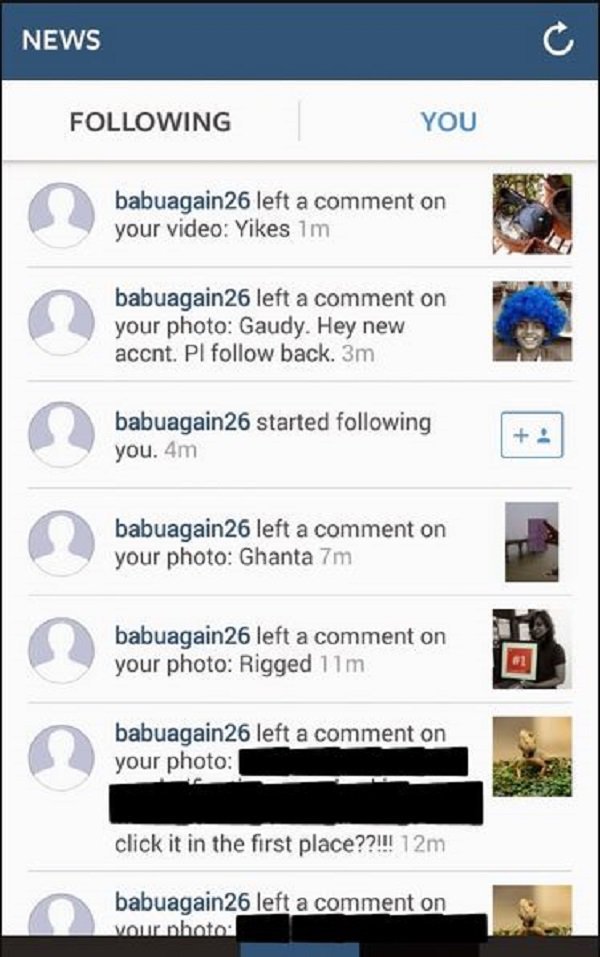 And by all over, we also mean abuse from a NEW account. Yep, that's right.
She couldn't take it anymore. She wouldn't take it anymore, she decided.But then this happened.

Why do we feel the need to give such advice when we're not ready to help? But Neha wasn't the sort that gives up. She turned to tweeple for help.And surprisingly, help came.After gaining insight on how to handle cyber crimes, Neha set out for a police station in Mumbai. After much explaining and more she found a reliable contact at the Cyber Crime Office in BKC.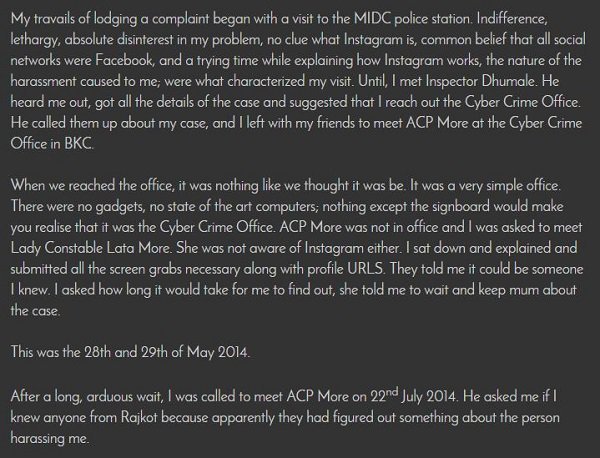 The police actually found someone!On August 7, 2014 she was contacted by yet another random user called @aditya24242 on Instagram.This time though, things were a bit different.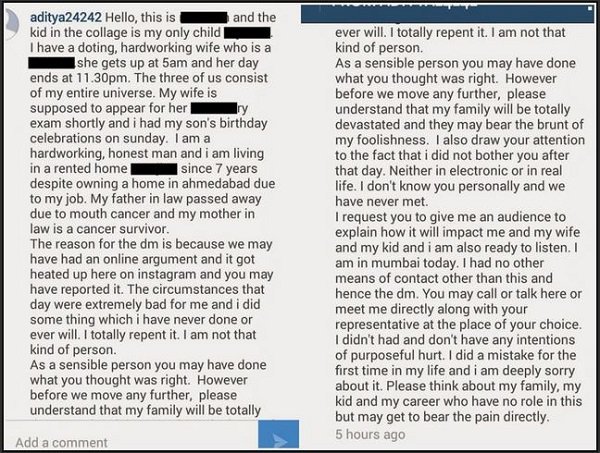 It was the same guy! And he wouldn't stop.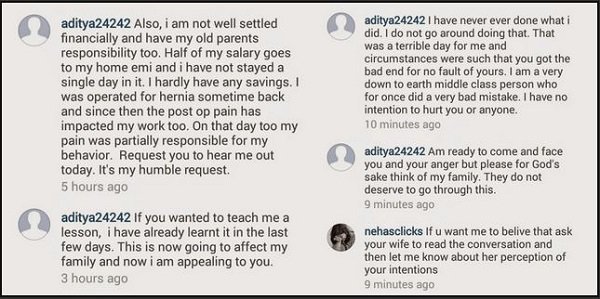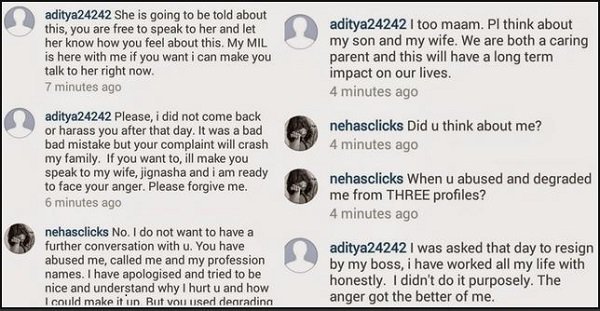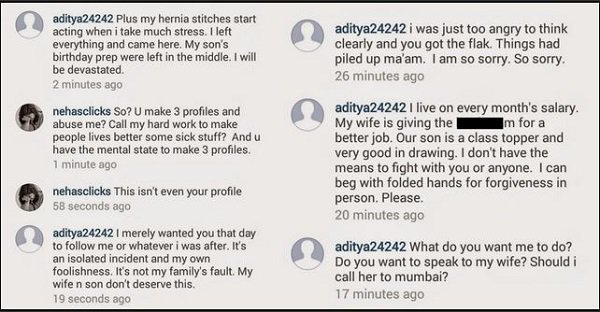 Looks like his tone had changed quite a bit though.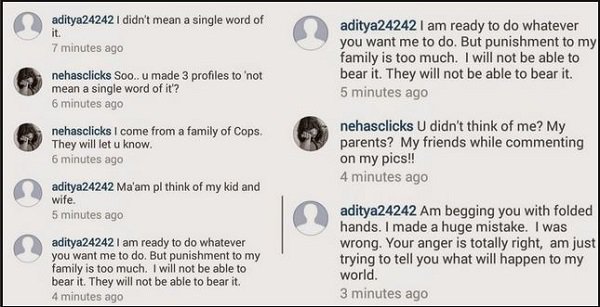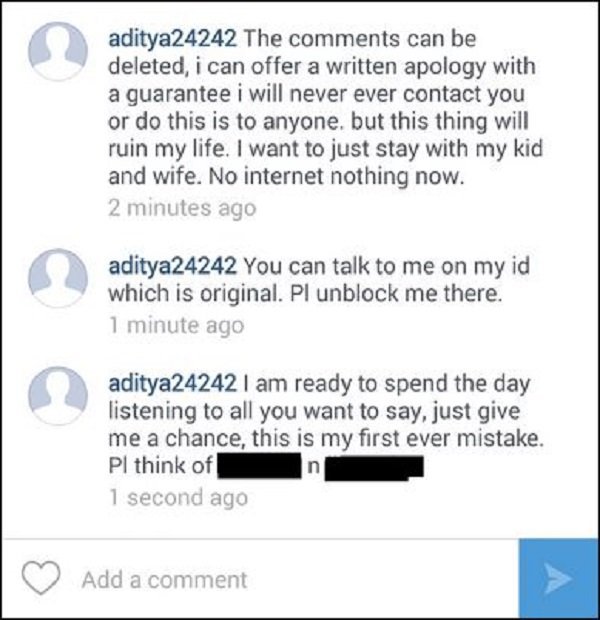 She immediately contacted the Cyber Crime Office and arranged a meeting with her bully.When she saw him though, she did a double take.

And she had many questions he couldn't answer. But of course.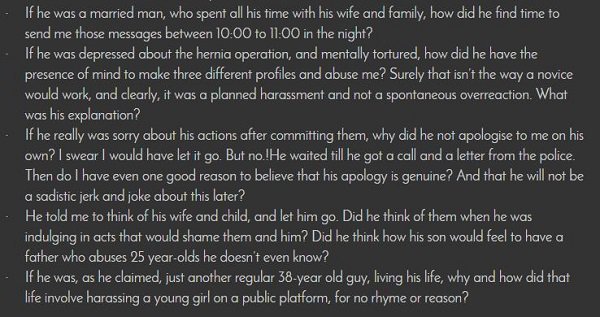 Finally, she decided to let him go. Not because she felt sorry for him but for the sake of his children. The NGO worker in her thought that was the best decision.Here's what she had to say when it all ended.
"As far as I am concerned, I am happy I stood up for myself and filled with thankfulness to everyone who helped me to not give up mid-way. Even though the punishment wasn't as bad as it should have been, I feel I have done my bit by fighting it out, the right way. And while at it, this has become the the first ever Cyber Crime case in Mumbai, involving Instagram. I wouldn't wish it for anyone, but next time someone needs help with being harassed online, at least they will hopefully not have to begin with explaining what Instagram is!" writes Neha in her blog .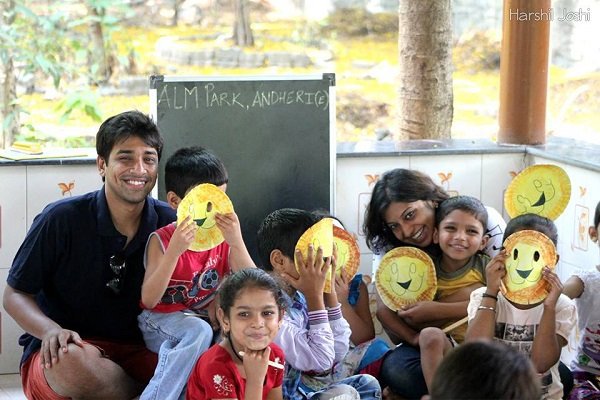 We respect you, ma'am. It is time these bullies realised that just because they are on the 'anonymous' internet doesn't mean they can get away with it.