Tibetan spiritual leader the Dalai Lama on Sunday had an emotional reunion with one of the five Assam Rifles guards who escorted him to India during his escape from Tibet in March 1959. 
The Dalai Lama embraced retired jawan Naren Chandra Das at an interactive session organised at the 'Namami Brahmaputra' River festival by the Assam government in Guwhati.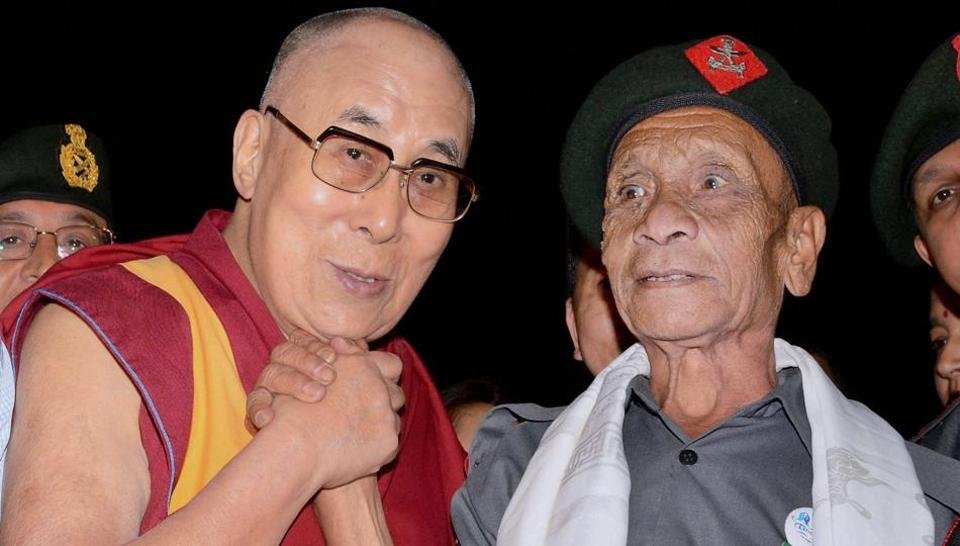 "Thank you very much…. I am very very happy to meet such an old member of the Assam Rifles who guarded and escorted me to India 58 years ago," a visibly emotional Dalai Lama said on the occasion. 
"Looking at your face, I now realise I must be very old too," he said to Das in jest. Dressed in his Assam Rifles uniform, 76-year-old Das, later told PTI that he escorted the Dalai Lama as his armed guard in 1959, two years after joining the force in 1957. 
Can't stop tears. HH Dalai Lama met Assam Rifles jawan Naren Das, a member of Assam Rifles that escorted him when he entered India in 1959. pic.twitter.com/WKIAOhYGrd

— Kiren Rijiju (@KirenRijiju) April 2, 2017
At that time, he was posted at Lungla near the China border after completing his training at Tawang in Arunachal Pradesh, he said. "Guards of Assam Rifles Platoon no. 9 had brought the Dalai Lama from Zuthangbo and handed him over to five of us at Shakti. 
We brought him to Lungla from where he was escorted on his onward journey to Tawang by another group of guards," the retired jawan said. Asked whether he had any interaction with the Dalai Lama during that journey, Das said that they were not allowed to talk or interact with him.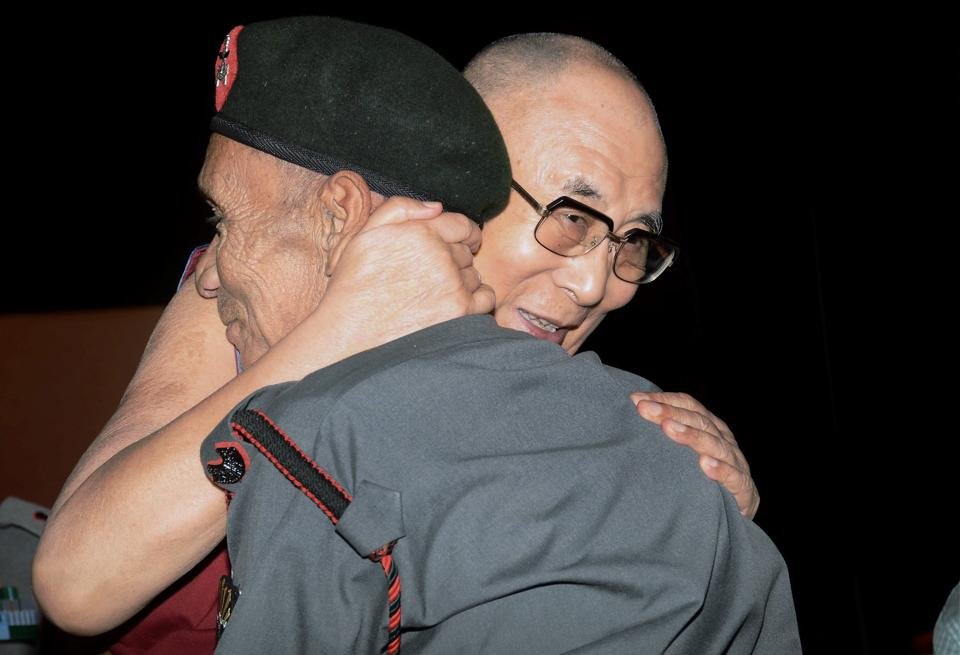 "Our duty was only to guard and escort him during a part of his journey." He said he was overwhelmed by the warmth in his embrace. Asked what the Dalai Lama whispered in his ears while they embraced, he replied, "He was happy to see me." 
The Dalai Lama also presented silk shawl to the guard. For the Assam Rifles, he also signed an old photograph of his during his journey into India. Assam Rifles Director General Lt Gen Shokin Chouhan was also present on the occasion.