A Dalit family of four including two children were set afire allegedly by the upper caste men in Sunped village of Faridabad on Tuesday, October 20, leaving the two children dead and their parents injured.
The incident occurred at around 2 AM in Sonped village on the outskirts of Delhi, according to the police.
Vaibhav, who was two-and-a-half years old, and his sister, 11-month-old Divya, died on the spot after the attackers allegedly poured petrol and set the house ablaze.Their mother Rekha suffered 70 per-cent burns and has been referred to Delhi for treatment while their father Jitender too suffered injuries while trying to save his family.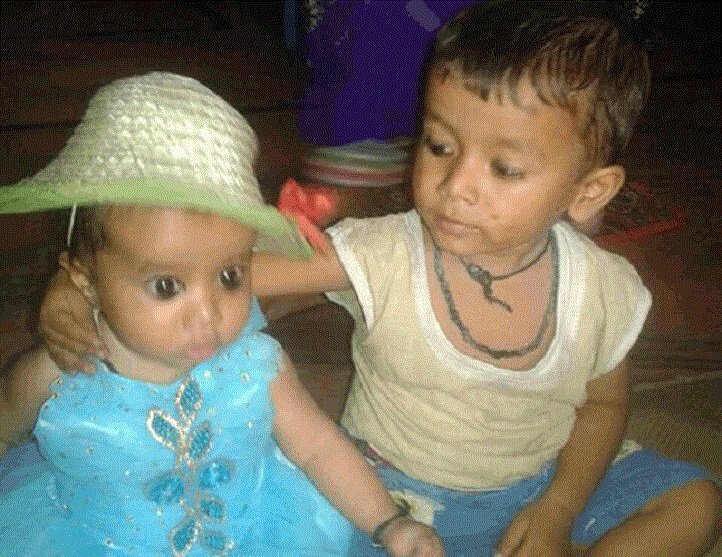 The injured parents are being treated at Delhi's Safdarjung Hospital.
Jitender alleged that the attackers were from Rajput caste and the family had a confrontation with them in October after which a case had been registered.
"We were sleeping when they poured petrol from the window. I smelt the petrol and tried to wake up my wife but by then the fire had started. My children died in the fire…," said a wailing Jitender. "They had threatened me that they will finish my family, That I should never return to the village… I won't but please give me back my children," he said.
Deputy Commissioner of Police (Ballabgarh) Bhupinder Singh, however, said that there were no signs of attack on the house and only the bed on which the four members of the family were sleeping had caught fire.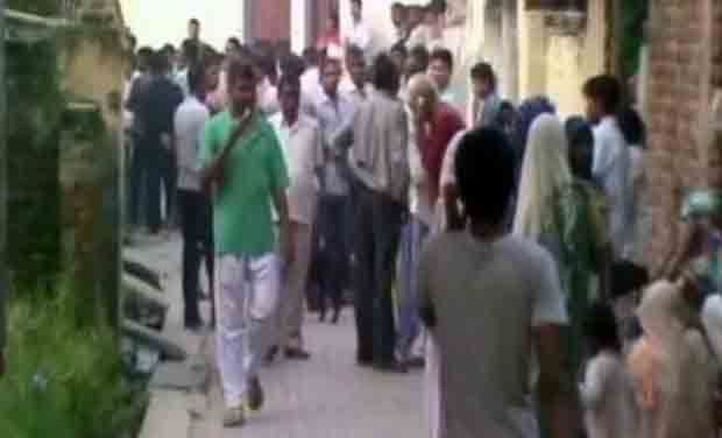 Source: TV Screenshot
"We are trying to find out as to what caused the fire. A jagran was going on in the vicinity of the house and no body noticed anything suspicious," Singh told The Hindu
The village has a history of clash between the Dalits and the Upper Caste men. Three persons were murdered in a clash between the two groups last year. The attack on the Dalit house today [on Tuesday] is seen as an act of revenge, The Hindu report adds.
The incident has led to tension in the area.
"Security has been tightened in the village and we are investigating the matter," a police official said.
"Sunped resident Balwant and his son Dharm Singh are among 11 persons booked under IPC sections 302 (murder), 323 (voluntarily causing hurt), 324 (Voluntarily causing hurt by dangerous weapons or means), 148 (Rioting, armed with deadly weapon) and 149 (Every member of unlawful assembly guilty of offence committed in prosecution of common object)."Two persons have been arrested," the police spokesman said.
An SC/ST Commission team met the victims' family and assured them that they will get justice.