A Dalit professor at the Banaras Hindu University has lodged an FIR against the dean of the Arts faculty for allegedly misbehaving with her and making derogatory remarks, police said on Sunday.
The FIR has been lodged under the Scheduled Caste and Scheduled Tribes (Prevention of Atrocities) Act and also for misbehaviour and issuing threats, said Devendra Singh, Station Officer of Lanka Police Station here.
He said BHU Journalism and Mass Communication professor S Nerlikar lodged a complaint alleging that Arts faculty dean Pankaj Kumar allegedly misbehaved and made derogatory remarks against her.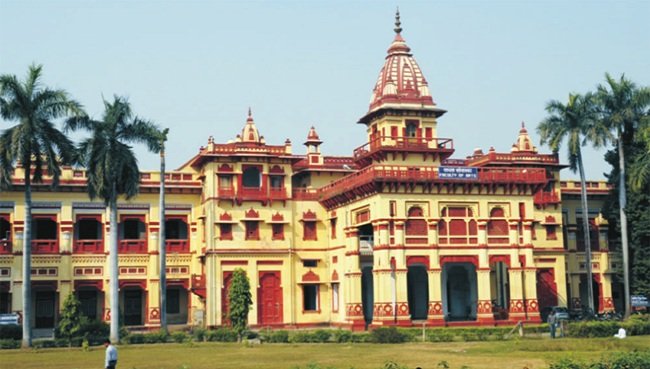 An investigation has been launched and action will be taken after a thorough probe, he said.
However, Kumar rubbished the allegations saying the professor was absent on the very first day of the new academic session.
Kumar alleged that Nerlikar was irked as he marked her absent in the register, prompting her to make such "baseless allegations".
He said presence of all professors on the commencement of the new academic session is compulsory in the BHU and the professor was allegedly absent without any valid reason.
The Dalit professor had firstly given a written complaint to BHU s chief proctor against Kumar but when the chief proctor did not take any action, she approached the Lanka Police Station on Friday.
Feature image source: Banaras Hindu University website