A 21-year-old Dalit youth's decapitated body was found lying on a railway track in Tamil Nadu's Namakkal district on Wednesday. Gokulraj was last seen alive talking to a girl. A CCTV footage, from the time, shows him being taken away by a group of men.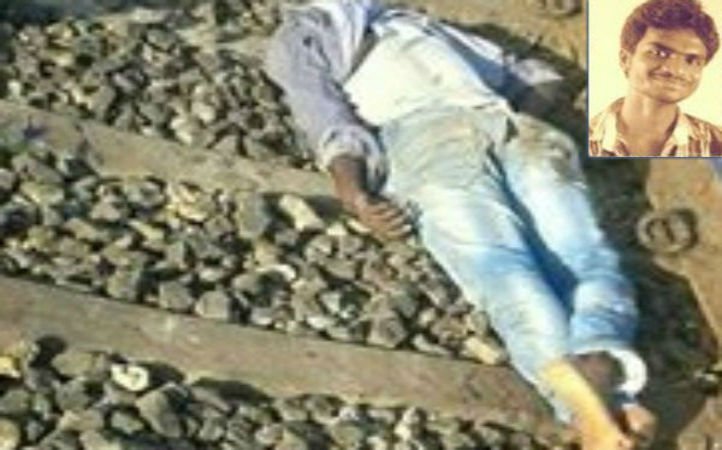 The incident has caused a major upheaval in the district with the boy's family accusing local leader Yuvaraj of kidnapping and killing their son because of his relationship with an upper caste girl. Gokulraj's family has been on an indefinite fast ever since the case surfaced and has refused to accept his body unless the case of suicide is changed to murder. Police have launched a manhunt for Yuvaraj who heads a fringe outfit which leads the cause of the Kongu Vellalar caste.
The case in Namakkal is not the first case of caste-related violence in the region. In 2013, the body of a a Dalit man Ilavarasan, was also discovered in a similar fashion on a railway track after his marriage to an upper-caste girl caused tensions in the region. The girl belonged to the high caste Vanniyar community which caused her father to commit suicide and triggered anti- Dalit riots in which 250 Dalit homes were set ablaze.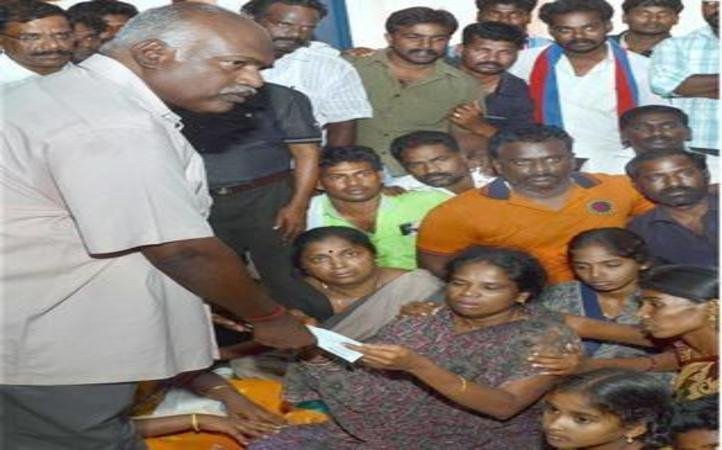 More recently a writer in Namakkal was hounded by the Kongu Vellalar community on allegations that his book defamed their women and festivities. After facing a lot of pressure, the writer took down his books and relocated to Chennai.
Caste-related violence across India has spiraled in the past few months. In another case, a Dalit teenager in Punjab was found hanging from a tree. It is alleged that five persons, including two panchayat members, committed the heinous crime because the boy had eloped with a farmer's daughter. The family members of the girl are accused of killing the boy.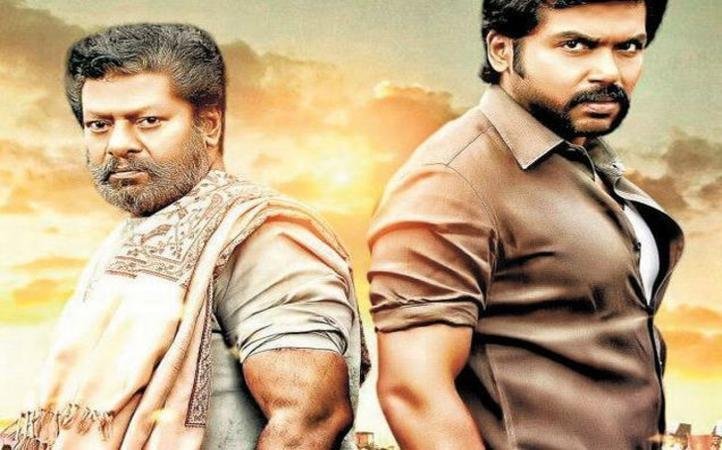 The events come in a series of events along the past month where Dalits have been targeted for trivial reasons. While a Dalit youth was killed in Shirdi for keeping an Ambedkar song as his ringtone, a girl in UP's Chattarpur was thrashed by upper-caste women claiming that "her shadow fell" on a man from their community.
Clashes between Dalits and Rajputs in UP, a few weeks earlier, resulted in the death of one man and several Dalits being injured. In another incident, earlier this month, a 16-year-old Dalit girl in Madurai committed suicide after she was raped.
While the administration has been responding to such cases, it has proved inefficient in avoiding future incidents. Despite repeated instances causing an uproar, the political leadership has not done much to protect Dalits while they audaciously rally for the Dalit vote. Time and again, fringe organisations take matters in their own hands leading to barbaric conclusions. Earlier this year, even popular culture was dragged into the debate with Dalit organisations in Tamil Nadu demanding a ban on a film called Komban , which they alleged was glorifying the Thevar community which dominated the caste structure in southern areas of the state.
Such brutal repression in the name of caste divisions contradicts India's claim of preserving unity amidst diversity.