In these times of scams and black money, there are still politicians whose children say 'No' to the suite life and instead prefer to *wait for it* sell mangoes on the streets! Meet Chandravati Saru, the daughter of former minister and eight-time MP Kariya Munda.
According to India Today , Saru, a t eacher by profession, also sells mangoes on the streets of Khunti, a town located 40 kms Ranchi. All for a good cause.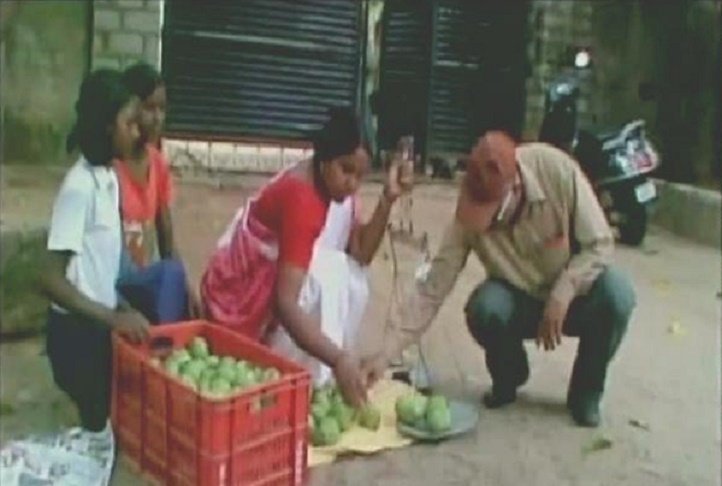 Saru is not ashamed selling mangoes on the streets despite being the daughter of a veteran BJP leader. She does so only to send a message to youngsters of this country who feel ashamed in taking up agriculture as a profession.
Saru donates the money she gets from selling mangoes among the people who need it more than her. "My father always tells me not to get detached from my roots. Keeping myself grounded is what I have inherited from my father," says Saru.
Munda's simple lifestyle should serve as an example for present politicians. Unlike other politicians of his status, Munda, 77, lives in a mud hut in Anigara, a tribal village in Khunti. Ploughing the field, clearing weeds and shrubs form Munda's daily routine when he is not attending Parliament.
Despite living in a district which is considered a Naxalite hot-bed there are no security guards at Munda's village home.