The Gods have spoken. Bengaluru has been a bad, bad boy this New Year's Eve. No David Guetta-shaped candy for Bengaluru. 
Thus, the much-anticipated concert of the French musician, which was scheduled to happen today, has been cancelled.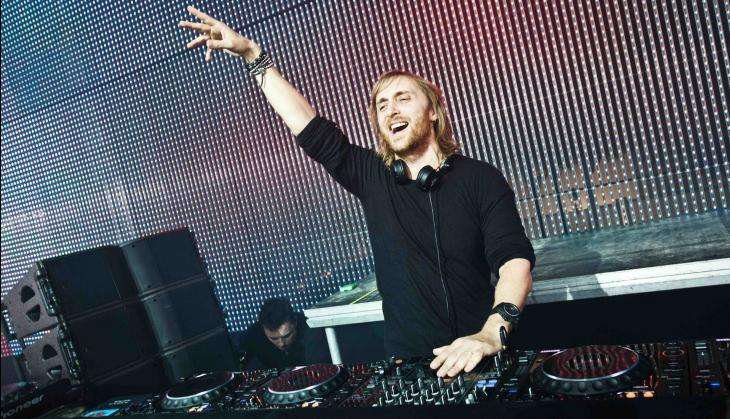 "Due to the present law & order situation in Bengaluru following the events that transpired around New Year's Eve, the authorities have recommended against holding the David Guetta concert scheduled today in the city. We, at Sunburn, tried our very best to make it happen but the authorities understandably are not prepared to take any chances. Hence today's concert unfortunately stands cancelled," Karan Singh, CEO, Sunburn, said in a statement. 
The authorities, it seems, have decided what all good teachers do to punish errant students. They have pursed their lips, furrowed their brows and have decided that a city which cannot behave itself deserves no concert.
Soon after the New Year's Eve incident, Bengaluru commissioner of police, Praveen Sood denied the media reports that spoke about a 'mass molestation'. 
"The media is making it look like molestation was happening by blurring the faces [of people in pictures] but no such thing was happening," said Sood.
And now, according to Sunburn CEO, the same authorities have decided "not to take any chances". 
Then, the Bengaluru Police felt the need to clarify its stand by saying that the concert was cancelled because of a the upcoming APMC polls. 
David Guetta concert not cancelled.Told organisers fix different date due to APMC polls. No law & order problem: SP Bengaluru Rural to ANI

— ANI (@ANI_news) January 12, 2017
If you feel that the Bengaluru Police is behaving like a parent in denial, we don't blame you.
But the thing is, ensuring that there is no event is as good as telling millions of Bengaluru citizens -"Hey, if you are stupid enough to go out at night, if you are brazen enough to venture out alone or accompanied by other men, you are inviting molestation. So let us take that privilege away from you." 
It's a punishment for the victim, not the perpetrator. 
The onus of ensuring safety of citizens in a democracy is on the authorities. Suzette Jordan, the deceased Park Street rape survivor of Kolkata, consistently questioned this very issue in her career as a women's right activist. "Many people point fingers at me and ask me what was i doing so late at night at a party place. The onus of ensuring my safety on the night I was raped was on the authorities. I won't be told otherwise," said Jordan in this interview. 
 "I can't believe that the authorities have decided to do this. What next? They will ask us to not venture after sundown? Will they ask us to lock ourselves in?" asks Bonhi Mukhopadhyay, a member of the Bengaluru chapter of Reclaiming The Night.
Either which way the concert stands cancelled and Bengaluru authorities have once again proved that they have no confidence in their ability to make the streets of the city safe. It's a rather sad commentary on the state of things in what was once one of the most vibrant cities in the country.