Pakistani-American convict in Mumbai terror attacks, David Coleman Headley has reportedly confessed the role of Lashkar-e-Toiba's Hafiz Saeed and Pakistan intelligence service ISI in the launching of deadly 26/11 attacks in Mumbai that left 166 people dead. 
The confession has come during the National Investigation Agency's (NIA) interrogation report of Headley, a report in CNN-IBN says. 
According to the report, Headley told interrogators that 26/11 attacks were launched with Lashkar-e-Toiba Hafiz Saeed's approval and the attacks were executed with the help of ISI. He also said they funded to conduct a recce of the targets.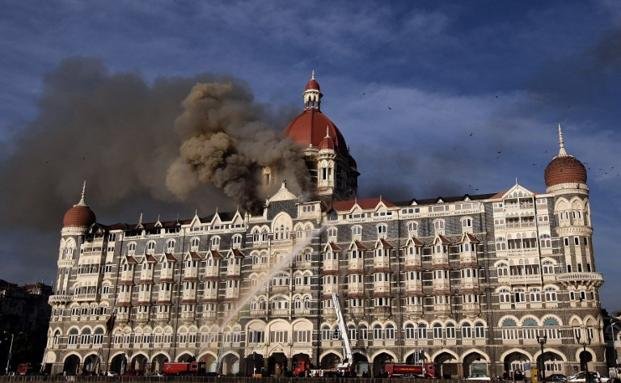 The confession is being touted as a major success in the 26/11 Mumbai attack case.   
Headley, who turned approver through efforts of NSA advisor Ajit Doval, is the first one to depose before Indian court from foreign soil, the report adds. 
In another damning detail emanating from the confession, Headley has also said that he had recced residence of the Vice President, India Gate and CBI office in the national capital.
Headley is currently serving 35 years in an American prison after being convicted of his involvement in Mumbai terrorist attacks on November 26, 2008. 
Feature image source: Wikipedia