Dawood Ibrahim continues to remain a mystery. With the Indian government left blushing in the Parliament over its contradictory response about the location of the underworld don on Tuesday, May 5, the government has once again maintained that Dawood Ibrahim continues to live in Pakistan.
Earlier, Minister of State for Home, Haribhai Parathibhai Chaudhary had told Lok Sabha that extradition proceedings could be initiated only when Ibrahim is located. This was far from the official line of India's position on whereabouts of Dawood Ibrahim.
While political parties continue to score points over one another about who'll succeed in getting the 1993 Mumbai blast accused, the reality exceeds the personality of one of India's Most Wanted men.
Who is Dawood Ibrahim?
Born on December 27, 1955 in Maharashtra's Ratnagiri district, Dawood Ibrahim Kaskar's early tryst with Mumbai underworld started when, in his early years, he carried out killings for late Mumbai underworld don Karim Lala.
Son of a police constable and a school dropout, Dawood phenomenally went up the ranks of Mumbai underworld with his network of drug trade, gambling, extortion and terror links stretching from India and Gulf to western Europe and Africa.
Dawood, nicknamed as "Bhai" of India's organised crime network, along with his brother Anis Ibrahim is charged with masterminding 1993 Mumbai serial blast in which 257 people died and more than 700 were injured. Many believed that 93′ bombings were in reaction to Muslim deaths in the 1992 riots, often accredited to the right-wing Hindu nationalist Shiv Sena.
According to investigators, Dawood fled Mumbai for Dubai in 1986 to avoid criminal prosecution, but his grip over Mumbai underworld remained firm. India has, since long maintained, that Dawood is in Pakistan and is enjoying the patronage of Pakistan's Inter-Services Intelligence agency, a claim never accepted by Islamabad.
Facts you need to know about Dawood Ibrahim:
— For his role in various alleged crimes in India, Dawood continues to be listed as an "absconding accused" in police records.
— According to Central Bereau of Investigations (CBI), Dawood uses 13 aliases to veil his identity.
— As per United States, Dawood had close links with al-Qaeda and Osama Bin Laden, as a consequence of which Dawood was declared a "global terrorist" in 2003 by US. It also put pressure on United Nations to freeze Dawood's assets around the world. On the other hand, Indian authorities also allege that Dawood has, over the years, developed links with banned militant group, Laskhkar-E-Toiba.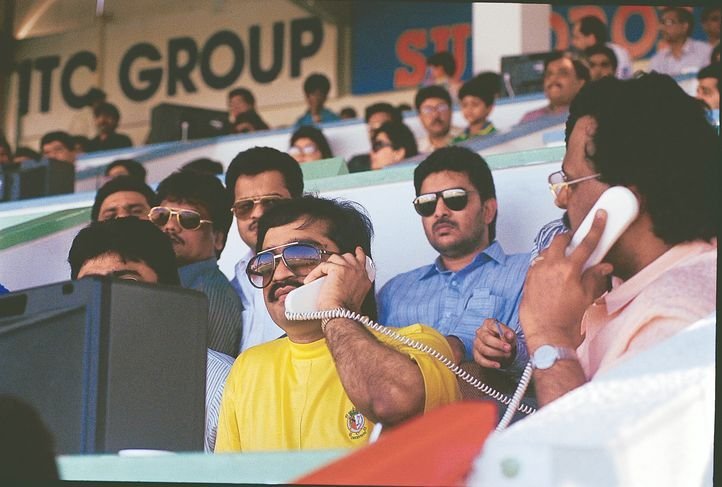 — The US describes the head of D-company as a "son of a police constable (who) has reigned as one of the pre-eminent criminals in the Indian underworld for most of the past two decades" and whose "syndicate is involved in large-scale shipment of narcotics in the UK and western Europe."
— In 2011, Forbes listed Dawood at number three among the World's Top 10 most dreaded criminals. He was at fourth position in 2008.
— Allegedly, Dawood Ibrahim was pretty cosy with Bollywood, which extended further with his financing of Bollywood films and getting leading Bollywood actors to work in them.
— Various grainy footages of Dawood enjoying parties with Bollywood celebrities and his presence at international cricket matches in the Gulf city of Sharjah, played on TV news channels brought the alleged bonhomie out in the open.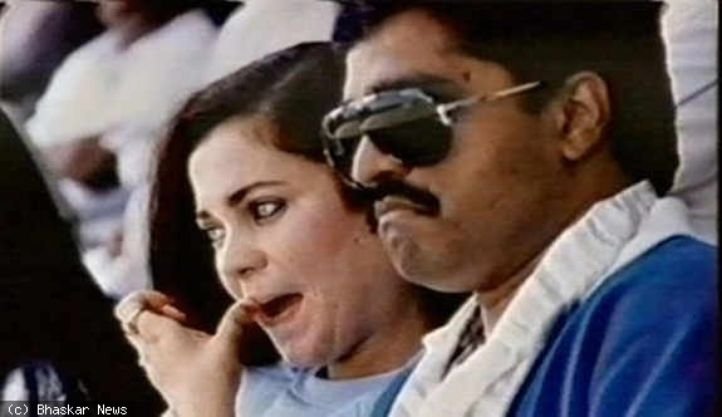 — A 2013 revelation by former Indian cricketer Dilip Vengsarkar confirmed the don's alleged match-fixing links. According to Vengsarkar, Dawood, in 1986, had entered the Indian team dressing room in Sharjah and offered each Indian player a car if they beat Pakistan in the Sharjah Cup final.
— Many reports suggest since almost every Gulf country has an extradition treaty with India, Dawood escaped to Pakistan.
— In a 2001 article written by Pakistani journalist Ghulam Hasnain, Dawood's life was portrayed in these words: "Ibrahim lives like a king. Home is a palatial house spread over 6,000 square yards, boasting a pool, tennis courts, snooker room and a private, hi-tech gym. He wears designer clothes, drives top of the line Mercedes' and luxurious four-wheel drives, sports a half-a-million rupee Patek Phillipe wristwatch, and showers money on starlets and prostitutes."
— Dawood has four daughters and a son. His daughter, Mahrukh Ibrahim is married to Junaid Miandad, son of former Pakistani cricketer Javed Miandad.
— An Outlook cover story in September 1997 estimated Dawood's worth at Rs 2000 crores.
— One of his most trusted lieutenant Chhota Rajan parted ways with Dawood and formed his own gang. Various reports conclude Rajan's reluctance to 1993 Mumbai blasts as one of the reasons for discord. At present, Rajan and Dawood are arch-rivals and several bloody feuds have taken place between their men.