Days after the Haryana stalking case opened discussions on the rampant stalking and kidnapping attempts on women across the country, a case in Mumbai has been reported on Monday.
However, this story panned out a little differently. Hindustan Times reported that the Mumbai police on Monday was quick to arrest the accused, Niteshkumar Sharma, who had followed a woman to her home in Lokhandwala on Sunday night. The man allegedly stood outside her building and even rang the doorbell at 2 am.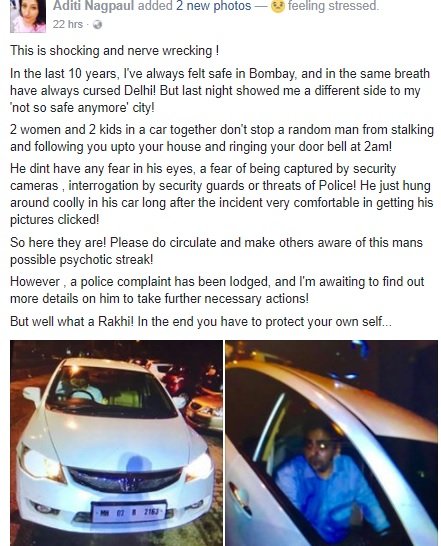 Nagpaul, a designer by profession, took to Facebook on Monday to share her ordeal. She was returning back home, along with another woman and Nagpaul's two children, which did not deter Sharma from following them.
The accused, an IT professional, left only after Nagpaul raised an alarm. Reports said that the woman immediately filed an FIR, following which Amboli police traced the man and arrested him on Monday.
Feature image source: Facebook/Twitter