Delhi Police Commissioner BS Bassi has been summoned by the Delhi Commission for Women (DCW) to appear before it, for allegedly not sharing the data sought by it regarding crime against women in the national capital. DCW has set a deadline of February 8 and has also asked Bassi explain the "unreasonable" causes of delay in providing the information.
Police Commissioner summoned by DCW for not providing data on crime against women to DCW since 5 month despite 2 Notice, 3 letter n meetings

— SwatiMaliwal JaiHind (@SwatiJaiHind) February 2, 2016
"Despite sending various letters and notices and passage of several months, you have unjustifiably failed to provide crucial information sought by DCW, which is imperative for us on the issue of women safety," DCW Chief Swati Maliwal said in the summon issued to Bassi. 
If Bassi fails to appear before the commission, then it can issue an arrest warrant, reports NDTV.
However, Bassi denied having received any such summons.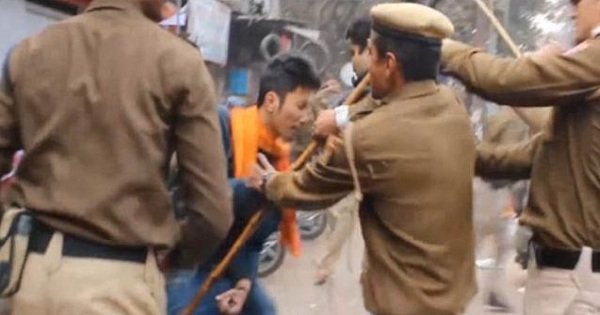 The DCW's move comes just a day after the barbaric beating meted out by Delhi police to students on Monday, when they were protesting outside the RSS's office. Even women were not spared.
The entire incident was captured on video which quickly went viral, inviting huge uproar against the Delhi police in both social and mainstream media.
(With inputs from PTI)
(Feature Image Source: PTI)