Malaika Arora may continue trying to sell you pan masala on TV, but if you're in Delhi, you can't buy it.
Monday, March 30, will be remembered as the day gutkha, pan masala and all other forms of chewable tobacco disappeared from your local panwaadi 's shelves.
The Aam Aadmi Party (AAP) government in Delhi has decided to ban all forms of chewable tobacco in the capital. The government will also run campaigns on a large scale to reach out to the masses about the harmful effects of chewable tobacco, The Hindu reports.

"We have put a ban on purchase, sale, manufacturing and even storage of all forms of chewable tobacco from today in city. To implement the ban, several teams of Delhi Police, MCD, Food Adulteration will conduct surprise raids," Health Minister Satyendra Jain said.
But smokers can take a breather as there is no such ban on the sale of cigarettes. If you aren't chewing it, you can continue doing it.
But in true AAP style, the government is also involving aam junta to carry out this anti-tobacco drive.
"We will appeal to people to inform us if they get to see sale of any tobacco product in their area. We will take strict action against the violators. In the citizen's monitoring committees, RWAs will also be included so that ban would be effectively implemented," said a senior government official.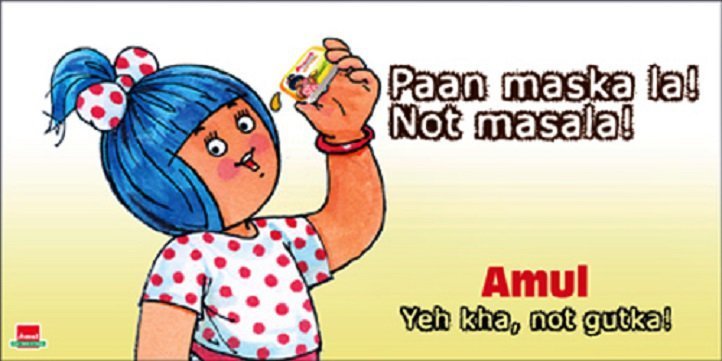 The AAP government has also put Delhi Police to the task, The Times of India reports.
Health teams have been deployed in the capital to conduct surprise checks for ensuring strict implementation of the ban, Satyendra Jain said.
" Gutka , tobacco, paan-masala are items which are harmful for health. The teams have been told to be active in this regard. They will keep a strict vigil," Jain added.
The state had previously attempted a similar ban in 2012 on gutkha alone. But it failed.
Crafty tobacco retailers began selling the components of gutkha , which is essentially betel nut and raw tobacco, in separate pouches.
So, the health department proposed banning all forms of chewable tobacco in 2014, in order to eliminate such jugaad .
However, gutkha is also being supplied to retailers in Delhi from neighbouring states of Uttar Pradesh and Haryana.
"We would also write to Uttar Pradesh and Haryana, urging them to launch crackdown against those supplying chewable tobacco to the capital," the official told The Hindu.
The Aam Aadmi (Party) is winning again, it seems. Unche log, unchi pasand can wait.