45-year-old Saji Thomas was born deaf and mute. But the resident of a remote village Idukki in Kerala didn't let his disabilities come in the way of his desire to create new things. Despite of the constant ridicule he faced for trying to piece together junk, he designed himself a twin-seater ultralight aircraft from used parts and recycled material .
His ingenuity eventually got him into the record books. His name is mentioned in India Book of Records as the first differently-abled person to build an aircraft. And now, thanks to his creation, he will be featured on Discovery Channel in a programme called HRX Superheroes anchored by Hrithik Roshan. The programme showcases nine people who overcame physical disability to achieve their dreams.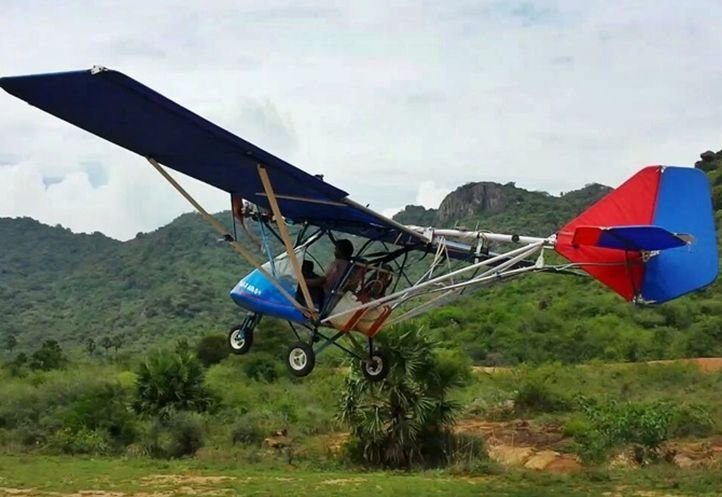 Source: Saji Thomas/Rediff
He owes his inspiration and current success to pilot friends he had made as a kid. Once, Saji happened to see two helicopters flying above the rubber plantations spraying pesticides. He spent hours watching them fly around the plantation and finally approached the pilots. Seeing his enthusiasm, the pilot offered him a ride in the helicopter before they wound up their work.
That flight was a life changing moment for him. He took down their Mumbai office address and much to their surprise, he left home without telling anyone and travelled all the way to meet the pilots when he was just 15 years. He stayed with them for 2 weeks. They gave him books, a list of aviation companies and people to contact for his dream project.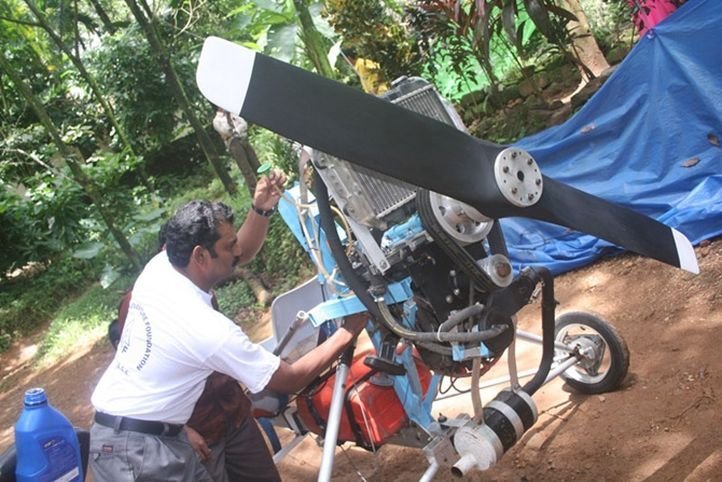 Source: Saji Thomas/Rediff
He started work on his dream project at the tender age of 14. When most boys his age were happily playing games, Saji, a class 7 drop-out, had started working towards fulfilling his dream of building aeroplanes and flying them.
Today, his twin seater ultra-light aircraft, called Saji X Air-S has done several successful flights over the scenic Manimuthar valley in Tamil Nadu. He has also conducted flights at a private flight training academy owned by Thiruvananthapuram-based SKJ Nair, a (Rtd) Wing Commander.
"It took me five years to make the aircraft, mainly because of lack of funds. Even today I am jobless and don't have a regular source of income," communicates 44-year-old Saji who badly wants to work in any aeronautical company and pursue his dream of building better aircraft, reported Rediff . Over the years, Thomas has had to undergo severe hardships to build the aircraft, even selling all five cents of land he owned.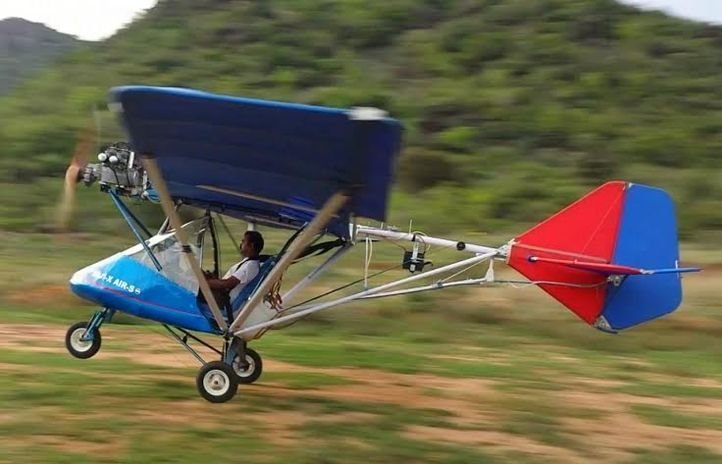 Source: Saji Thomas/Rediff
"It was when we lost all hope that support came from Nair who made arrangements for Thomas to test his aircraft and also helped him in flying the aircraft at Manimuthar in Tamil Nadu," Mariya told The Times of India .
Thomas is now seeking a licence from the Directorate General of Civil Aviation and plans to build a twin-engine aircraft. He is also seeking a job as an aeronautics mechanic and hopes that some reputed company recruits him.
In his own words, 'I can't hear or talk but I could build an aircraft and fly it.'
Sky is not the limit for Saji: