After implementing two phases of Odd-Even traffic policy in Delhi early this year, Delhi government is not planning to have another phase of the road rationing scheme for this year as it is mulling over another options to curb air pollution, Hindustan Times reports.   
"At the moment, the focus is not on odd-even. Instead, we are trying to implement the dedicated bus lane system as most of the 100 feet, and above, roads in the city are encroached upon by shops, which leads to more congestion. To control pollution, we are enhancing coordination with the neighbouring states on issues like stubble burning and incoming vehicles," Delhi Transport minister Satyendar Jain told HT in an exclusive interview.  
While hinting that the next phase of Odd-Even might be rolled in January next year, the minister said the approval from the L-G to implement the third phase might not come easily.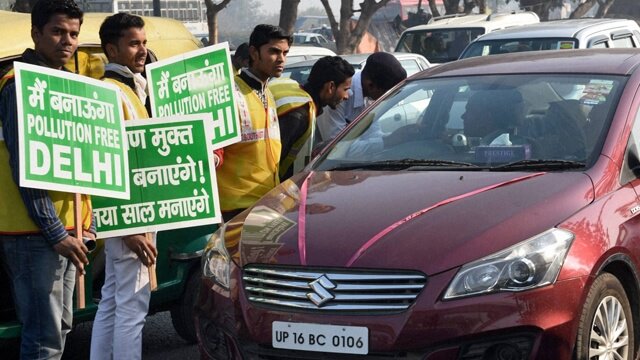 "Especially after odd-even 2, it is possible that the L-G may return the proposal urging for a more detailed plan in terms of augmenting the transport system, having more air quality monitoring stations and so on," the minister said. 
The minister also highlighted the cost of implementing the scheme on its exchequer, stating that it had cost Rs 20 crore for the implementation of Odd-Even phase 1 in January this year. 
An official associated with the designing of Odd-Even scheme told the newspaper: 
"The share of private vehicles plying on the roads increased by almost 30-40% during odd-even 2. The government's study found that the scheme is bound by diminishing utility, as in, with every phase its effectiveness is going to decline. So, one way is to implement it after a long gap which is why the option is not being considered right now." 
Feature image source: PTI/File Photo