The Nagpur Test between India and South Africa, which ended in three days, was the first match in the history of Test cricket in India in which not a single 50 was scored. It was only the seventh time not even one batsman reached 50 in a Test where 40 wickets fell and this last happened in 1981 & before that in 1896.
A simple explanation – the kind given by Sanjay Manjrekar on ESPNCricinfo – was that the technique of the batsmen was found wanting. In the sense, that given how much the ball was turning, most of them attempted to attack their way out of trouble. But what they really needed to do was grind it out and wait for the bad balls.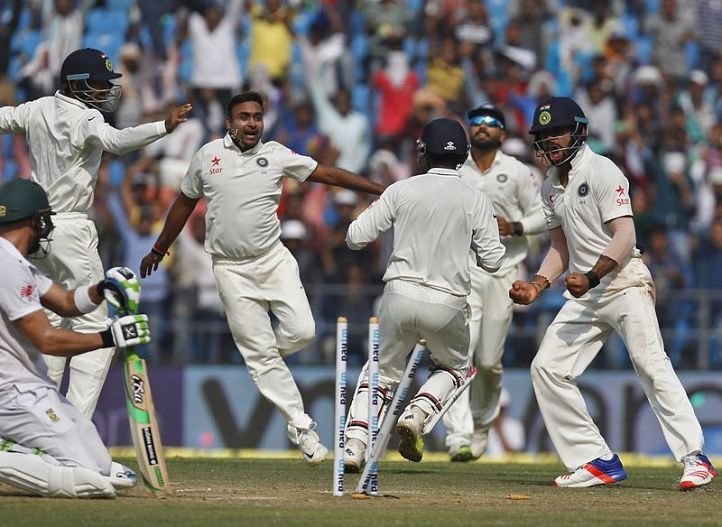 But there is a deeper, uglier truth that we all need to embrace. And India skipper Virat Kohli knew what was coming his way in the post-match press conference… he was prepared.
"I don't know why there is so much hype about this issue. A lot of people are writing a lot of things about the pitch, that it should not be like this, or it's turning too much. (There are) people sitting in other countries and speaking about pitches in India," said Kohli.
"It doesn't matter how many articles people write about pitch or our batting. Ultimately, results matter," said Kohli.
And to a certain extent, he is right. Results do matter but so does the manner in which they are achieved. If we cheat and come first, is that acceptable too?
The BCCI, in it's haste to establish India as the best cricket playing nation in the world, is taking the easy way out. Home advantage doesn't mean loading the dice so unfairly in the favour of the hosts. Rather home advantage is much more nuanced – you know the conditions, the grounds, the people – you feel comfortable and the opponents don't.
After three Tests, Ravichandran Ashwin has 24 wickets at an average of 10.75. Ravindra Jadeja has 16 wickets at 12.06 and Amit Mishra has 7 scalps at 17.28. This shows that the SA batsman don't have the slightest idea of how to play on vicious turners. Does it tell you anything about the skill of our bowlers?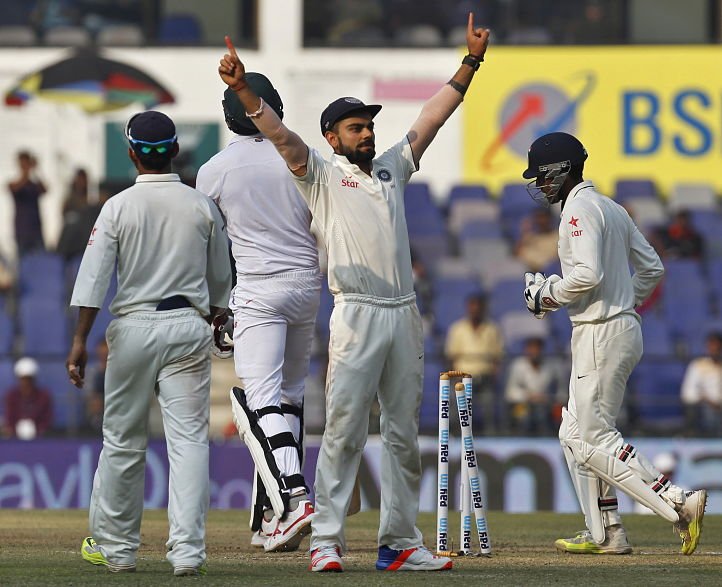 On the SA side, Imran Tahir took 12 wickets at 13.25 too. During the match, 20 wickets fell in a day – it was only the second time 20 wickets have fallen in a day's play in India. The only other occassion was the India-Australia Test at Wankhede in 2004. That was a bad pitch and so was Nagpur.
Former India captain Rahul Dravid has said he isn't in favour of producing pitches that turn excessively in the Ranji Trophy and cause matches to end in two days. Of the 96 matches played in the 2015-16 Ranji Trophy so far, seven finished in two days while 14 ended on the third.
"It's disappointing to see this," Dravid said in Kolkata, where he is with the U-19 team, two days after Odisha lost to Bengal inside two days at a new venue in Kalyani. "I don't want to specifically mention the Bengal game, but all around in the Ranji Trophy this year teams are producing poor wickets – square turners where matches are finishing in two or three days. I don't think it's good for the health of Indian cricket."
"It's a little different at the international level, though, since you are looking for wickets and to win matches," he added quickly.
But honestly, how will these kind of pitches help India win matches outside the subcontinent. We will remain home tigers – and that goes against everything that Virat Kohli has said since he became captain.
In August, Team Director Ravi Shastri said the learning curve for the Indian side is over and it's time that the players start winning Test matches abroad by finding ways to get 20 wickets.
"We have never complained when we had challenging conditions (he has obviously never heard Gautam Gambhir) and we won't complain in future either. We try to improve our game. It is always just the matter of us not having the technique or mental strength to cope with conditions away from home," Kohli said in a matter of fact way.
Twenty wickets in India was a breeze but without such rank turners to aid them – will they ever get better away from home?That is a question that Shastri and Kohli need to think about before they start talking about how the short-term results might affect India's long-term goals.