The toll in the first deluge of the monsoon in Assam reached five with deaths of three more persons reported from different parts of Guwahati on Wednesday, the Kamrup (Metro) district administration told North East Today.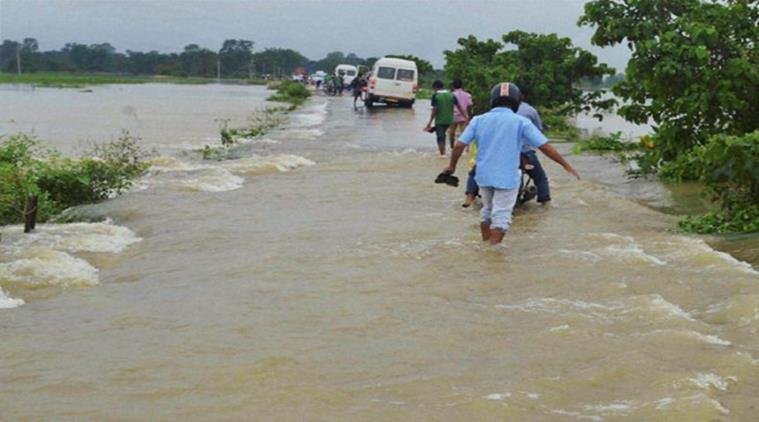 "This is a yearly occurrence. We have made peace with it. Because Guwahati is surrounded by hills all around, the water rolls down here after a downpour. Because the drainage system is not updated, the city gets flooded. We know we have to organise relief camps every year and are mentally prepared for it," says Anurag Saikia, a Guwhati resident, told ScoopWhoop News. 
Two persons including a school student have lost their lives due to electrocution near the Assam State Zoo on Tuesday evening. The deceased duo has been identified as Anwar Hussain, a carpenter hailing from Barpeta and Pushan Kalita, a class nine student of Maria's Public School.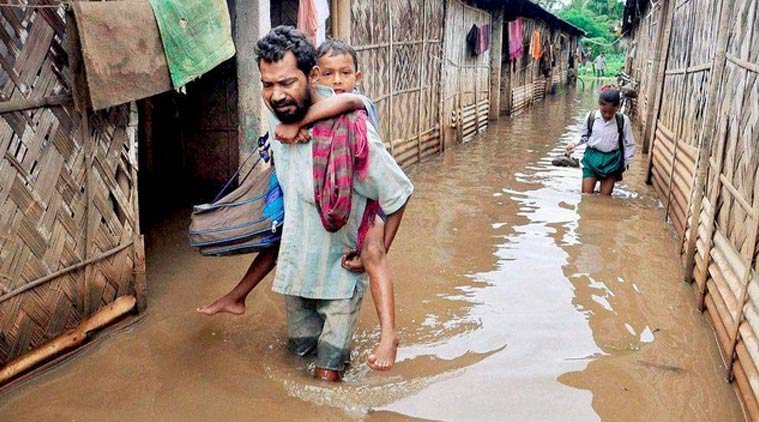 A youth from Dibrugarh was washed by flash flood waters at Jonali after slipping into the Bharalu river passing through the heart of the city. The body of Pintu Das was recovered by the SDRF on Wednesday.
The body of Deben Nath was recovered by the SDRF from Silsako Beel after he slipped while crossing a bamboo foot bridge.
An elderly woman died in Nabin Nagar area of the city as no ambulance could reach her house when she suffered a heart attack on Tuesday night. The deceased has been identified as Chinmoyee Chakraborty who was the President of the Anil Nagar Mahila Samiti. Nabin Nagar is one of the most water-logged areas in the city where the district administration officials had to run rubber rafts to evacuate people from their marooned houses.
The residents of Guwahati city had to struggle with the floods for the second day on Wednesday as many houses remained submerged till late in the evening in different parts of the city. Schools, colleges and other educational institutions remained closed for the second day.
According to this Tehelka report, the fact that there is no proper hydrological data of Guwahati's rivers, adds to its woes. Lack of data is a serious constraint for scientific and research-based planning to address the flooding issue. Moreover, the mushrooming human settlements in hillocks around the city lead to landslides in Guwahati. 
Meanwhile, Assam Chief Minister Sarbananda Sonowal has offered his condolences on the tragic loss of lives and directed the Deputy Commissioner of Kamrup (Metro) district to personally hand over Rs 4 lakh ex-gratia payment to the next of kin of those killed.
The Chief Minister has been keeping a close watch on the situation and has directed the district administration, District Disaster Management Authority and Guwahati Development Department to be ready with relief materials and to reach out to the affected people in case of any exigency.
He also instructed all concerned officials to visit the affected areas and take stock of the situation and extend all possible help to the affected.