The death toll in the massive fire that engulfed a 24-storey tower nearly doubled to 30 amid fears that it could climb to "triple figures", even as Scotland Yard launched a criminal investigation into the cause of one of the worst fire tragedies in the country.
The investigation team will be drawn together from detectives from across the Metropolitan Police, led by Detective Chief Inspector Matt Bonner of the Homicide and Major Crime Command, and will establish if a crime was committed before confirming what caused the tragedy.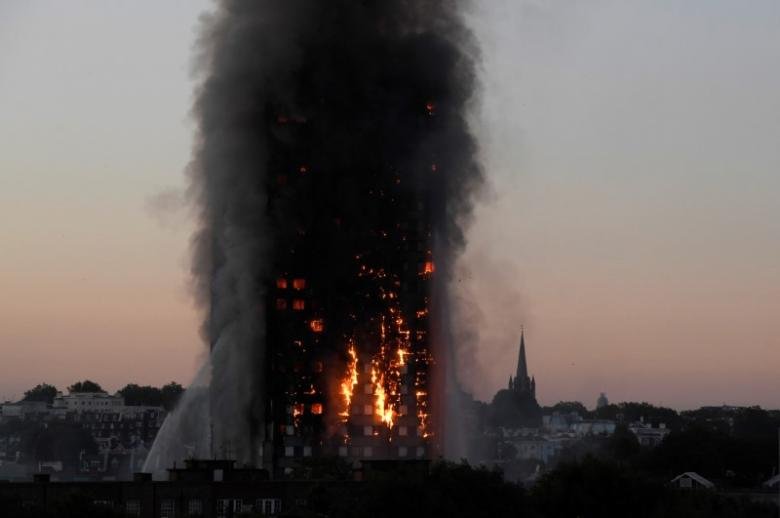 "At this stage the Met can confirm that, following initial reports from specialist investigators and experts who have examined the flat where the fire started, there is nothing to suggest the fire was started deliberately," Metropolitan Police Commander Stuart Cundy said.
"At least 30 fatalities have been confirmed; the bodies of 12 people have been recovered and are at a mortuary, which includes one person who has also died at hospital…The other deceased remain inside the building. Sadly, it is expected that the total will rise and it is not expected that any survivors will be found," he said.
Earlier, Cundy expressed fears that all the victims of the massive fire that engulfed the Grenfell Tower in west London may never be identified as there was growing anger over the failure of authorities to ensure the fire safety of the residential block.
"There is a risk that sadly we may not be able to identify everybody," he said, adding that he hoped the death toll will not hit "triple figures".