A total of 58 districts have been affected due to floods and landslides in Arunachal Pradesh, Assam and Manipur where around 80 lives have been lost.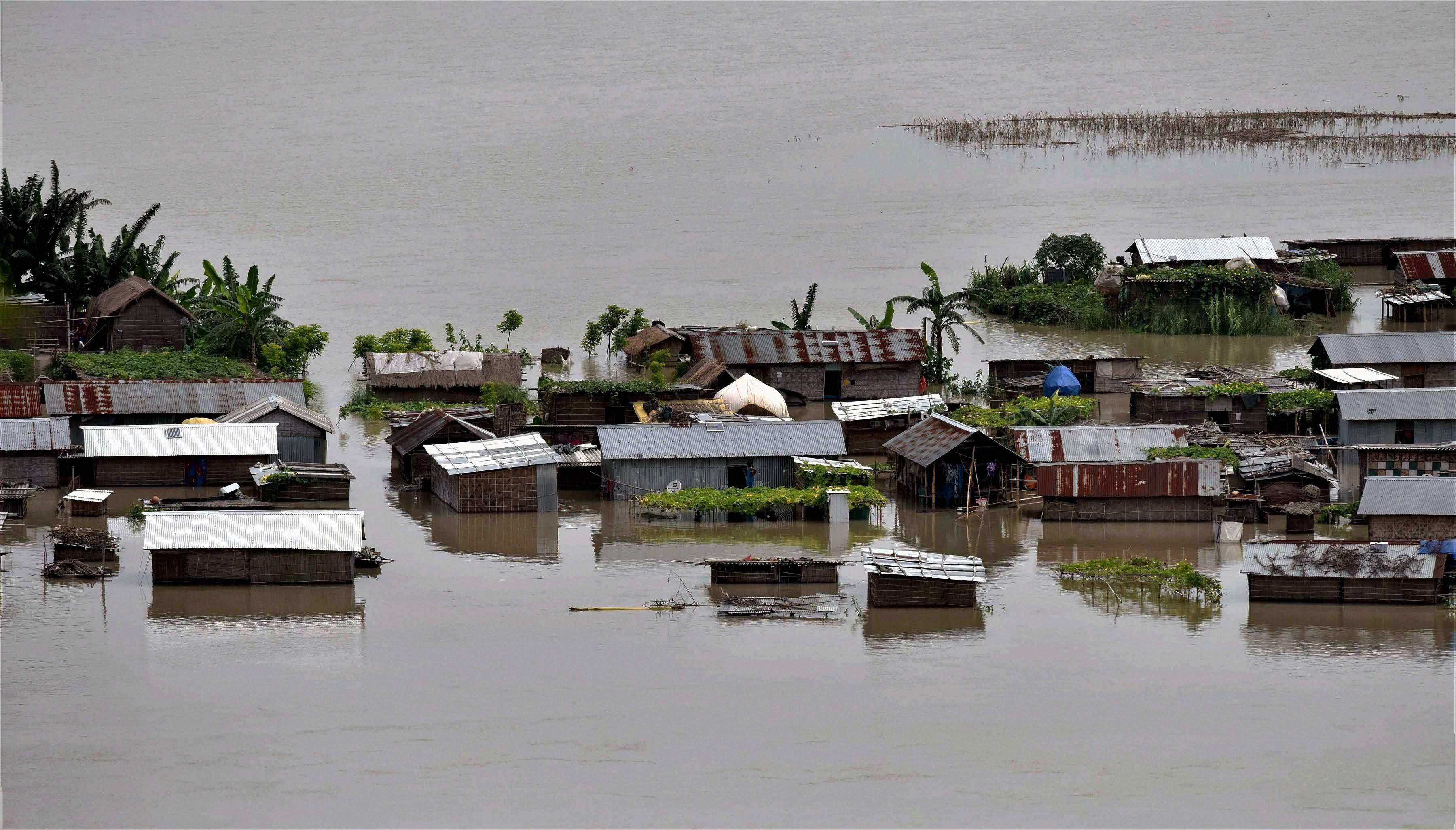 An Indian Express report states that approximately 30,000 people have been put in 123 relief camps in 20 districts. The camps, however, are working at full capacity with basic facilities like food and water becoming a serious issue. 
 MoS for Home Kiren Rijiju carried out inspections along with with a team, comprising National Disaster Response Force (NDRF) and NITI Aayog officials to assess the damages due to floods and landslides in Assam and Arunachal Pradesh.
The team visited Lakhimpur – the worst-affected district in Assam – and the moved on to Laptap village in Papum Pare, Arunachal Pradesh where 14 members of a family lost their lives.
Reports claim that the Assam State Disaster Management Authority's records indicate that the flood-affected population has seen an upsurge to 17.43 lakh, with 25,000 more people reportedly hit in the last 12 hours.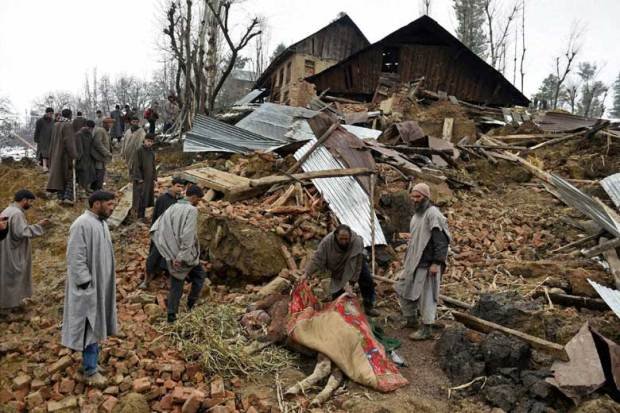 "If we take one step towards development in one year, floods and erosion push us two steps backward. While the government spends around Rs 12,000 crore for development every year, floods and erosion cause a loss of about Rs 10,000 crore," the state chief secretary V K Pipersenia told The Indian Express.
(With inputs from PTI)
Feature image source: PTI